| | |
| --- | --- |
| Country | Finland |
| Customer | T:mi Jarno Mäentausta |
| Machines | RM 120GO! |
| Material | Reinforced concrete, asphalt |
| Final aggregate | 0 – 16 mm |
| Throughput | 200 t/h |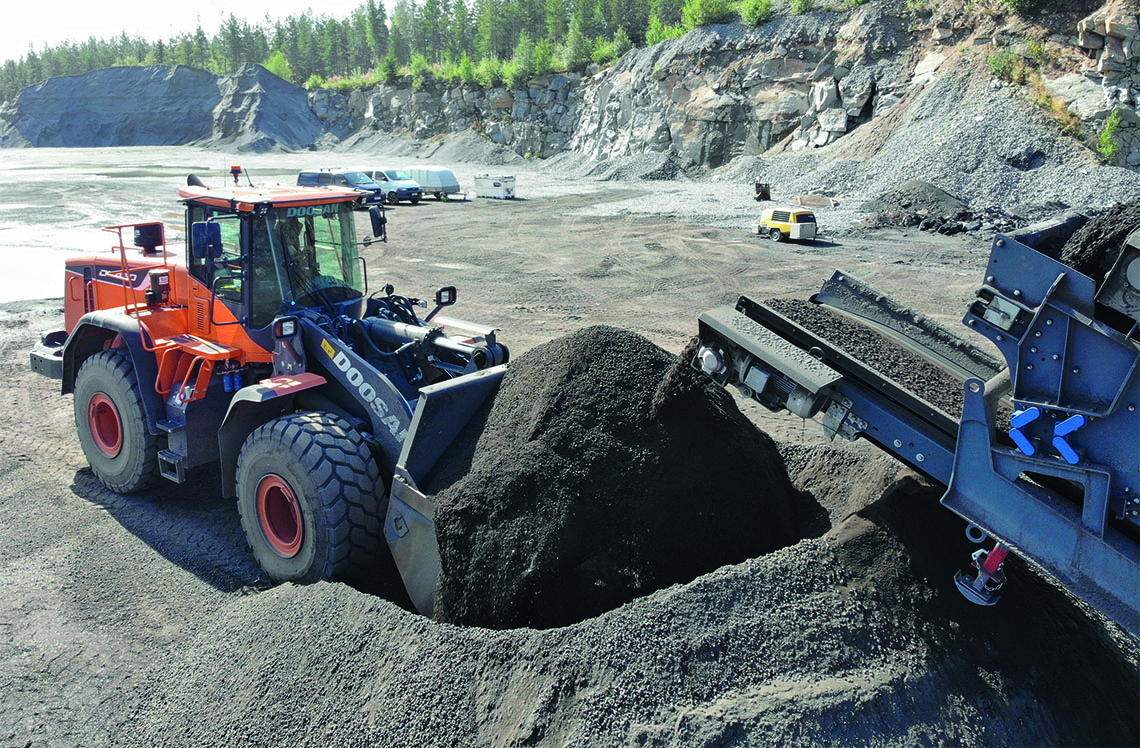 Jarno Mäentausta – the owner of T:mi Jarno Mäentausta – has been offering excavation, quarry and construction work mainly in the south and south west of Finland for many years. He also provides transport services and is a supplier of gravel and grit. Since the beginning of 2019 when he purchased a mobile crusher unit from RUBBLE MASTER, the Finnish business has also been active in processing and recycling reinforced concrete and asphalt. "Our objective was always to offer flexible solutions for our customers. Investing in the RM 120GO! enabled us to enter the new recycling market and offer these services to our customers as well," says company owner Jarno Mäentausta.
Right from the start Jarno Mäentausta put his new RM 120GO! to the test in Säkylä, successfully crushing concrete and asphalt on site. That was followed by deployment to different different job sites until the crusher unit was relocated in Summer 2019 to the NCC asphalt plant in Nokia, where it produces asphalt with a grain size of 0-16 mm. The high-performance RUBBLE MASTER crusher has been in trouble-free operation there for more than 700 operating hours. Producing a final aggregate of 0 – 16 mm and working 10 hours a day, throughput capacity is around 200 tonnes of asphalt per hour. This is an impressive performance, especially considering that the tare weight of the compact crusher unit is just 35 tonnes (42 tonnes with the RM MS125GO! screen fitted).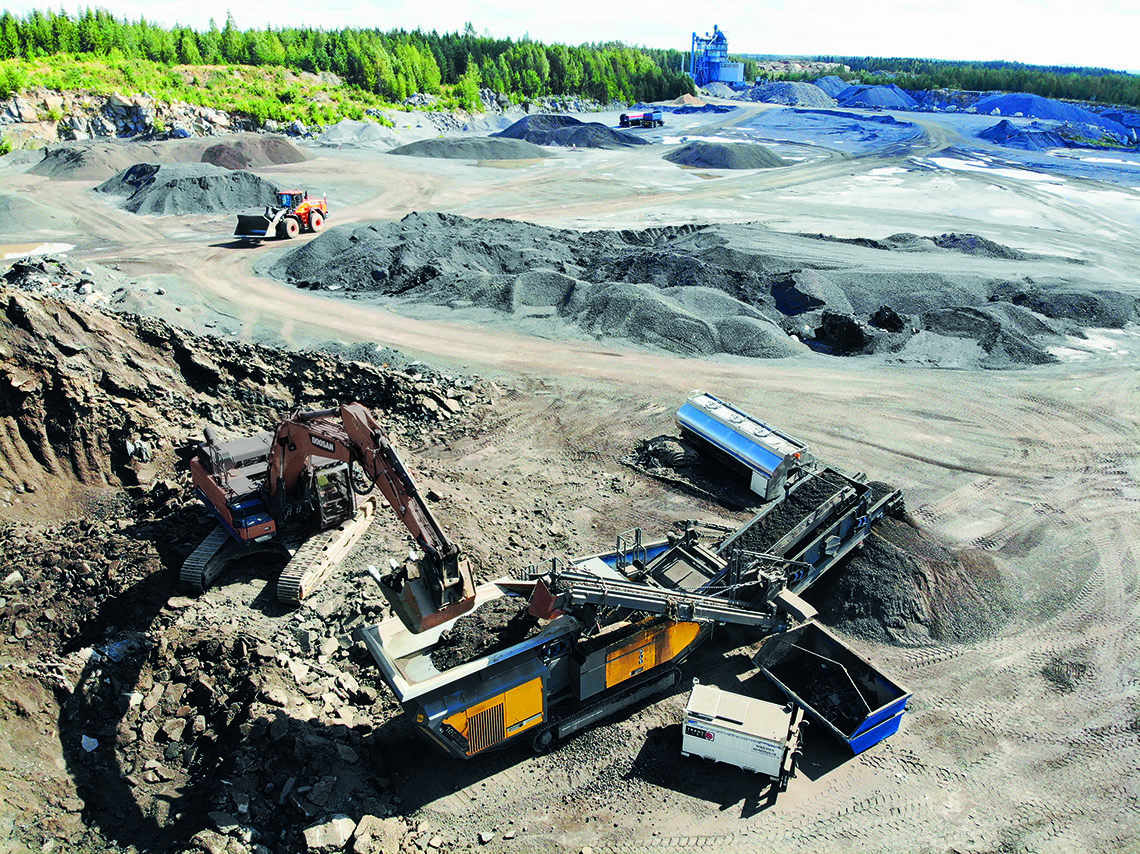 Jari Mäntylä – the machine operator at T:mi Jarno Mäentausta – is also impressed by the efficient feeding process as well as how easy it is to operate the machine using the remote control that enables him to move the crusher even while it is processing material. This offers a major advantage because no downtime is needed to change the location of the machine. The magnetic separator, which is positioned on the main discharge belt of the RM 120GO!, also impresses the Finns. This automatically and reliably removes metallic items from the material to increase final aggregate quality.
Jarmo Syrjälä, Sales Manager at RM sales partner in Hansa-Machines, sums up the advantages of the RUBBLE MASTER crusher: "The cost-effective crusher from RUBBLE MASTER offers an excellent performance to weight ratio. The compact design of the machines also allows quick and easy deployment to different job sites. The crushers are easy to operate and maintain, the final aggregate is consistently high quality and the final aggregate size is easy to control."
Our crushers in action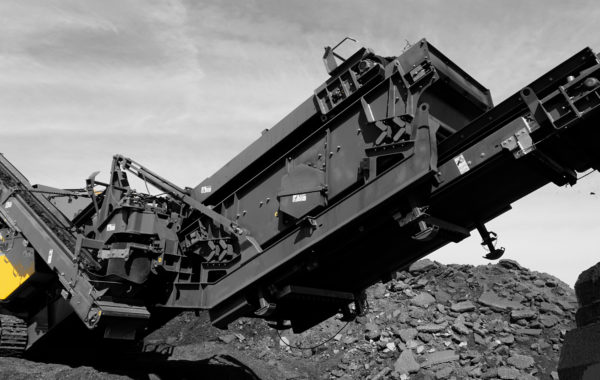 The new RM flagship with an output of up to 350 t/h catapults RUBBLE MASTER into a new league. Thanks to the easy exchange of the impact plates the mobile crusher can be used flexibly in both the natural stone and recycling industry.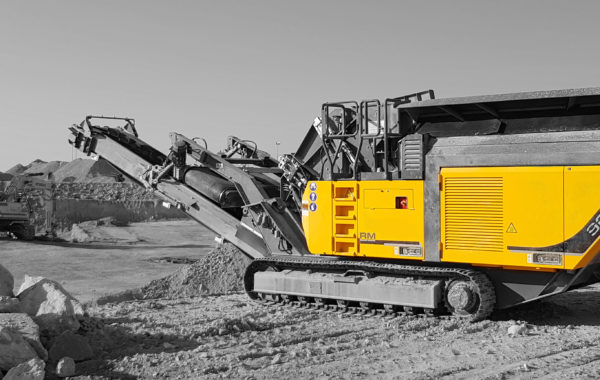 Even in the heat of summer, an RM mobile crusher effortlessly processes waste asphalt into cubic final grain. Because huge quantities of waste asphalt are produced every day, companies can discover a lucrative new business in recycling asphalt. Here you will find examples of users who more than p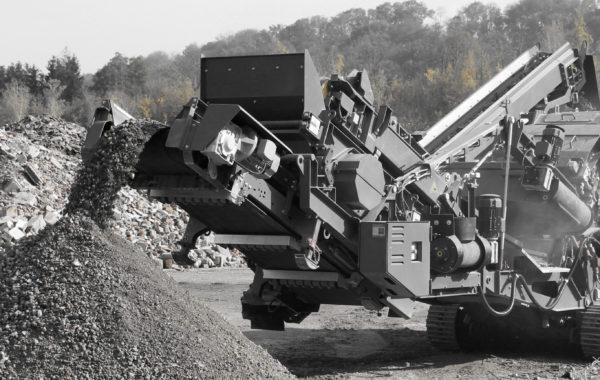 Concrete is versatile wherever and whenever. The high quality and strength of this material is well known. As a result, concrete is one of the most important recycling raw materials.