The RM 70GO! 2.0 is the first RM crusher to be sent to a Nepalese customer. The customer was in search of a compact and at the same time high-capacity mobile crusher and discovered RUBBLE MASTER. Thanks to the high performance, compactness and mobility, the RM 70GO! 2.0 is the ideal crusher for the processing of base material in roadbuilding. The first job handled by the RM 70GO! 2.0 was already convincing for the purchaser. With an average capacity of 120-130 t/h the compact crusher processes the 80-120 mm large river rock to make 0-45 mm end aggregate.
All in all around 800 t of material was processed on this day in a single pass. The decentralised processing enables immediate reuse on-site which reduces operating costs as a result.
Our crushers in action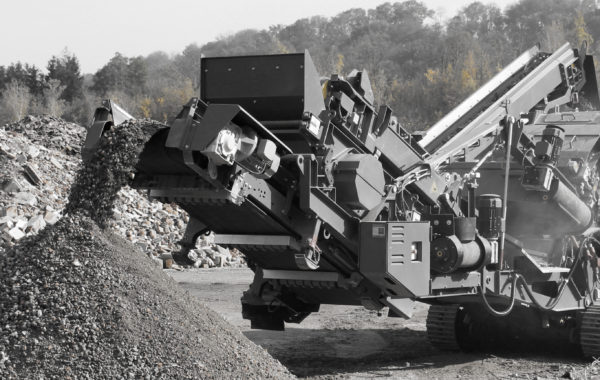 The RM 70GO! 2.0 conjures up to 150 t/h cubic high-quality grain from rubble, asphalt, concrete and natural rock. As a mobile crusher, it is the ideal machine for companies which have discovered recycling as a new and profitable line of business. Easy, compact and powerful.