At the beginning of 2017, the Argentine company were pleased to take delivery of their RM V550GO! for processing river rock. The customer had used a range of different jaw crushers in the past, but now the decision fell clearly in favour of a RUBBLE MASTER.
The decisive factor for the Argentine company was that fact that no other machine was capable of producing anything like the desired final grain quality. The customer placed great importance on the highest quality material in order to produce first-class asphalt for road building. With the RM V550GO! they were easily able to transform 0-200 mm river rock into fine 0-19 mm value grain. The awesome capacity of more than 220 t/h at a low diesel consumption caused a great deal of enthusiasm.
The professionalism and decades of experience at RUBBLE MASTER also impressed the customer into buying the RM V550GO!. Thanks to the excellent quality it produces, the Argentine company would also like to sell the final aggregate and is considering purchasing a second RM crusher in the near future.
Our crushers in action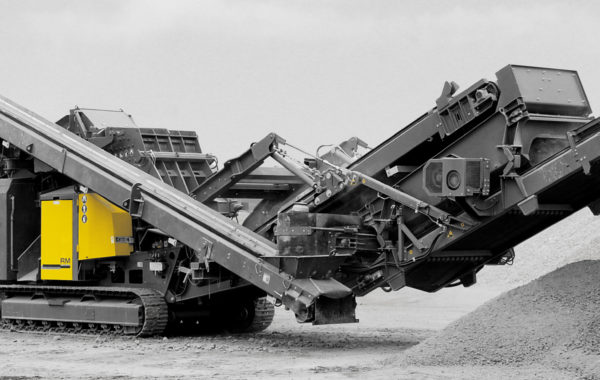 The RM V550GO! brings together the technology of a cone crusher and vertical shaft impactor. Combined with the benefits of the RM GO! principle, it is more of a compact sand and grit mill than a mobile crusher. The crushing technology produces an unsurpassed level of pulverisation.