Building material deliveries with their own transport fleet as well as earthwork and renaturisation have featured among the services offered by this family-owned company for many years. Founded in 1932, the company has specialised in the disposal and recycling of inert materials for 10 years and is a loyal customer to RM, whose machines have always accompanied the company's business success. The company began to think about a new machine to handle the order volume of this ever growing line of business.
The customer decided in favour of an RM 100GO! – now their third RUBBLE MASTER mobile crusher. The two managing directors are more than satisfied: "The machine operates at full output and makes a daily contribution to our annual production of approx. 90,000 m3 of gravel." The RM 100GO! also convinced the Swiss company with its exceptional mobility. The owners are impressed: "At 29 tonnes the RM crusher is a flyweight in its class and this means it can be transported with no trouble at all. Our expectations have been met in full." The high-performance crusher is used for the on-site recycling of C&D waste and in the production of gravel. The managing directors said, regarding their latest investment: "The comprehensive support provided by RM SCHWEIZ AG is truly great. We will certainly be purchasing more machines from RM."
Our crushers in action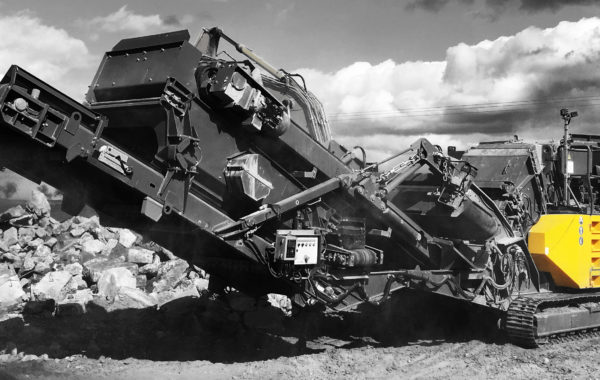 The RM 100GO! is the star among the mobile crushers – a mobile power pack for every application. It is ready for action within minutes and can handle a wide variety of materials extremely quickly. Weighing in at only 29 t when empty, it crushes up to 250 tonnes of material per hour.