This is the first time that a RM 100GO! hybrid mobile crusher finds its way to Latvia. As a result, the RUBBLE MASTER sales partner Powerscreen Latvia SIA has gained a new customer. Ivars Pleiko, Managing Director of SIA Jēkabpils Dolomīts, already has a clear understanding of the crushing business in the dolomite quarry as a supplier of materials for local road construction projects.
| | |
| --- | --- |
| Country: | Latvia |
| Machine: | RM 100GO! Hybrid |
| Material: | Dolomite |
| Feed Material: | 0-400 mm |
| Final aggregate size: | 0/20 mm or 0/32 |
| Final material use: | Road construction |
Due to a continuous increase in demand, Ivars was looking for a second hybrid-powered crusher to crush dolomite rock into value aggregate for road building. Despite the satisfactory results achieved using their first crusher from another manufacturer, RUBBLE MASTER managed to impress the experienced business owner sufficiently that he decided to purchase the second crusher from them.
The two factors that sealed the deal were the RM dealership, who are actively supportive as well as being nearby, and the excellent quality of the crushed final aggregate, which was processed during a live demonstration of the RM 100GO! hybrid organised especially for the customer, and analysed in the laboratory on the same day. In addition, the hybrid drive system reduces operating costs by up to 30% and the optimised impact arm geometry ensures not only high throughput but also extremely high-quality, homogeneous final aggregate which can be immediately reused for road building. As a hybrid version, it is also possible to operate purely electric and emission-free. Thanks to its ability to crush dolomite rock electrically, the RM 100GO! hybrid complies with Latvia's strict legislation for road construction.
The mobile crusher has been in operation since April 2022 and with its throughput capacity of 160 tonnes per hour, has already crushed 15,000 tonnes of dolomite.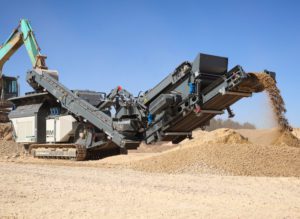 Our crushers in action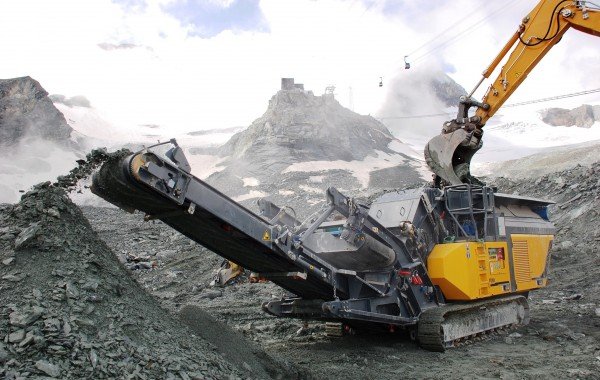 Crushing at a high output and low wear, and that in every possible and impossible location, is not an issue for RM crushers. They manage to generate the highest quality value grain from natural stone on site. Depending on the desired combination of machinery. The end result is always cubic aggreg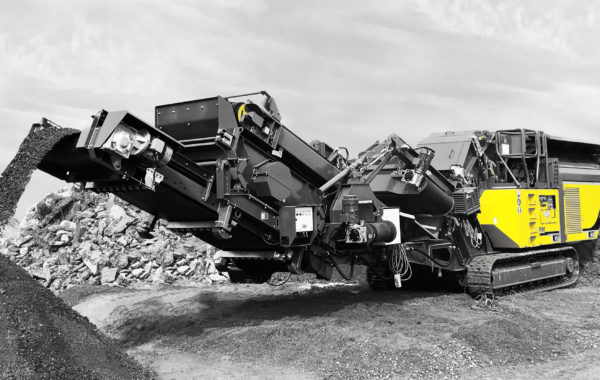 The optimised impact arm geometry and RM crusher technology fine-tuned to each application ensures not only high outputs with hard stone, but also the highest quality final grain. At the same time, the wear costs remain low, even when processing granite, basalt or other hard rock.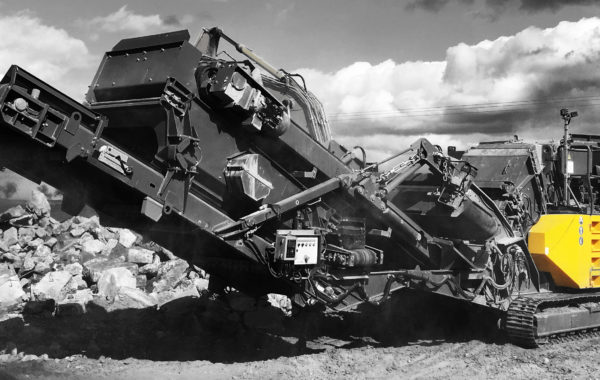 The RM 100GO! is the star among the mobile crushers – a mobile power pack for every application. It is ready for action within minutes and can handle a wide variety of materials extremely quickly. Weighing in at only 29 t when empty, it crushes up to 250 tonnes of material per hour.