A large independent quarrying company, decided to invest in a RM 90GO!. More than 75 years in business they expanded their company from an originally contract ploughing company to an organization that operates in a variety of different industries. One important business sector for the family owned company is the quarrying and recycling branch.
They use their RM 90GO! in their own quarry to process ironstone, as well as tarmac and general C&D waste in their waste transfer station. In the past the company have had to repeat the crushing process several times until they got the required 40mm material. The RM 90GO! provided them with secondary single pass crushing solution. They use the RM mobile crusher in conjunction with a jaw crusher. Initially, they crush the quarried material to 150 mm, afterwards, the RM impact crusher produces the final size and shape. The required final product sizes are either 0-40 mm or 0-75 mm. The output of this crusher combination was incredibly amazing for the customer.
"By using the RM 90GO! in conjunction with a jaw crusher we managed to triple our output of 0-40 mm and 0-75 mm. We calculated we could save 35 pence/ton in processing costs in comparison to the previous method." Furthermore, the ability to process a variety of different materials including soil contaminated waste was another important reason in favour of buying the RM 90GO!.
Our crushers in action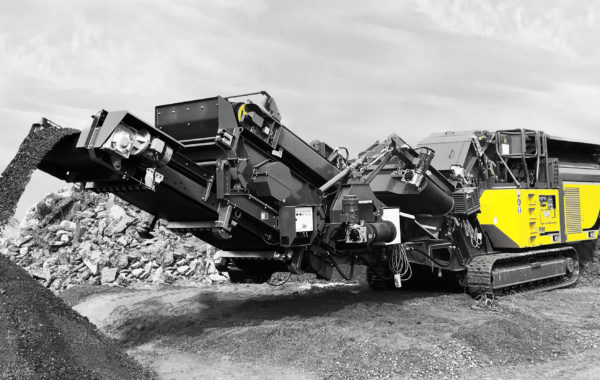 High performance and profitable – these are the characteristics which best describe the RM 90GO!. Packed with versatility it transforms all mineral materials into high-quality cubic aggregate at up to 200 t/h. Thanks to its mobility it is at home in city centres as well as in the mountains.