River gravel is processed on a regular basis at this gravel pit. An excavator is used to feed in the round material which always has to be screened into three fractions.
The coarse material (32 mm and over) is crushed and used as subgrade. The 16/32 mm medium material is either sold or used as drainage material at the company's own tip. The remaining 0-16 mm fine material is screened again, down to 0-4 mm, 4-8 mm and 8-16 mm. The TS3600 produces several defined material sizes from round material and separates sand, gravel and grit. Throughput is up to 200 t/h, depending on the material.
Our crushers in action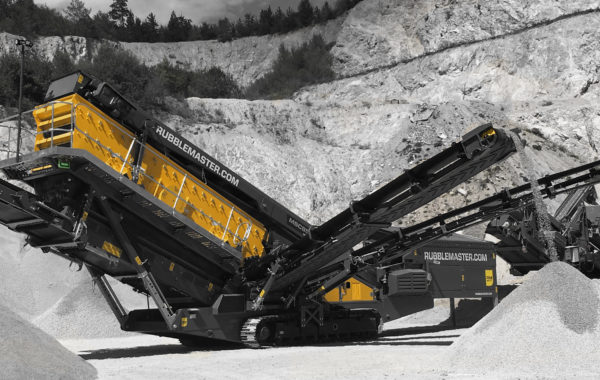 Produce up to five fractions in a single pass – that is what the RM tracked MSC series screens can do to give you a decisive advantage in the market. Depending on requirements, you can use 2-deck or 3-deck machines in quarries, for gravel and sand or for rubble.