Construction work has been in progress at the vast ski arena of Corviglia – Piz Nair – Marguns since 2015. A reservoir for the snowmaking machines was constructed in the summer months up to 2017 using the balanced earthwork principle of cutting and filling. Last September another 5,000 m³ of different aggregate sizes was then required for frost protection in road building. The development of infrastructure at a height of 2,650 m above sea level poses a challenge. To avoid having the stone aggregate delivered from down in the valley with countless lorry runs, the mountain railway company decided to use the RM 90GO! mobile impact crusher. As a result, guests in summer are not disturbed by lorry transport. Additionally, the reduction in lorry trips had a positive impact on the dirt roads and the environment as there were no unnecessary transport emissions.
Top performance even when the air is thin
The Bündner granite was processed by the RM 90GO! at a mobile crushing site at 2,650 m. This mobile impact crusher hired from RUBBLE MASTER Schweiz AG produced around 5,000 m³ of 30-70 mm material for frost protection and fine undersize aggregate from the blocks provided up to a size of 400 mm. The mountain railway company hired the RM 90GO! for a month based on the very professional advice given by Peter Schärer of RUBBLE MASTER Schweiz AG. Thanks to the short-notice availability and the RM 90GO! being able to handle the winding mountain road up from Celerina via Marguns to the job site at 2,650 m above sea level itself without any trouble, it was possible to handle the crushing work as planned within a time frame of four weeks in September. Work had to be interrupted once due to the early onset of winter but the planned quantities were still achieved with no trouble at all. Reto Bieri praised in particular the performance of the RM 90GO! also in Alpine territory plus the professional advice and prompt service offered by RM.
Our crushers in action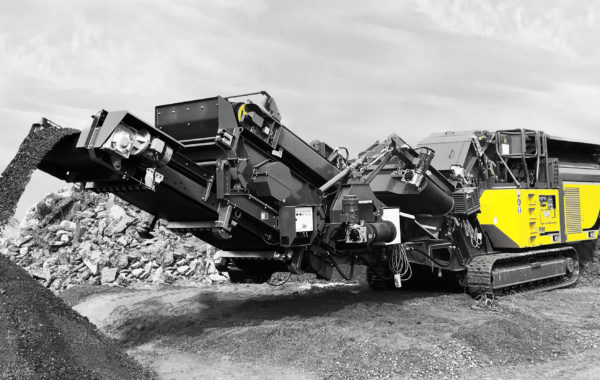 High performance and profitable – these are the characteristics which best describe the RM 90GO!. Packed with versatility it transforms all mineral materials into high-quality cubic aggregate at up to 200 t/h. Thanks to its mobility it is at home in city centres as well as in the mountains.