Starting 09 August, RM Headquarters has a new canteen partner, FAB, who provide us with a menu of three lunch options every day. Employees can choose between a meat or fish dish, a health option and a vegetarian meal. Soup, salad and dessert can also be ordered. "We want to offer our employees a varied lunch containing important nutrients and vitamins," explains Gerald Hanisch, founder and owner of RM Group.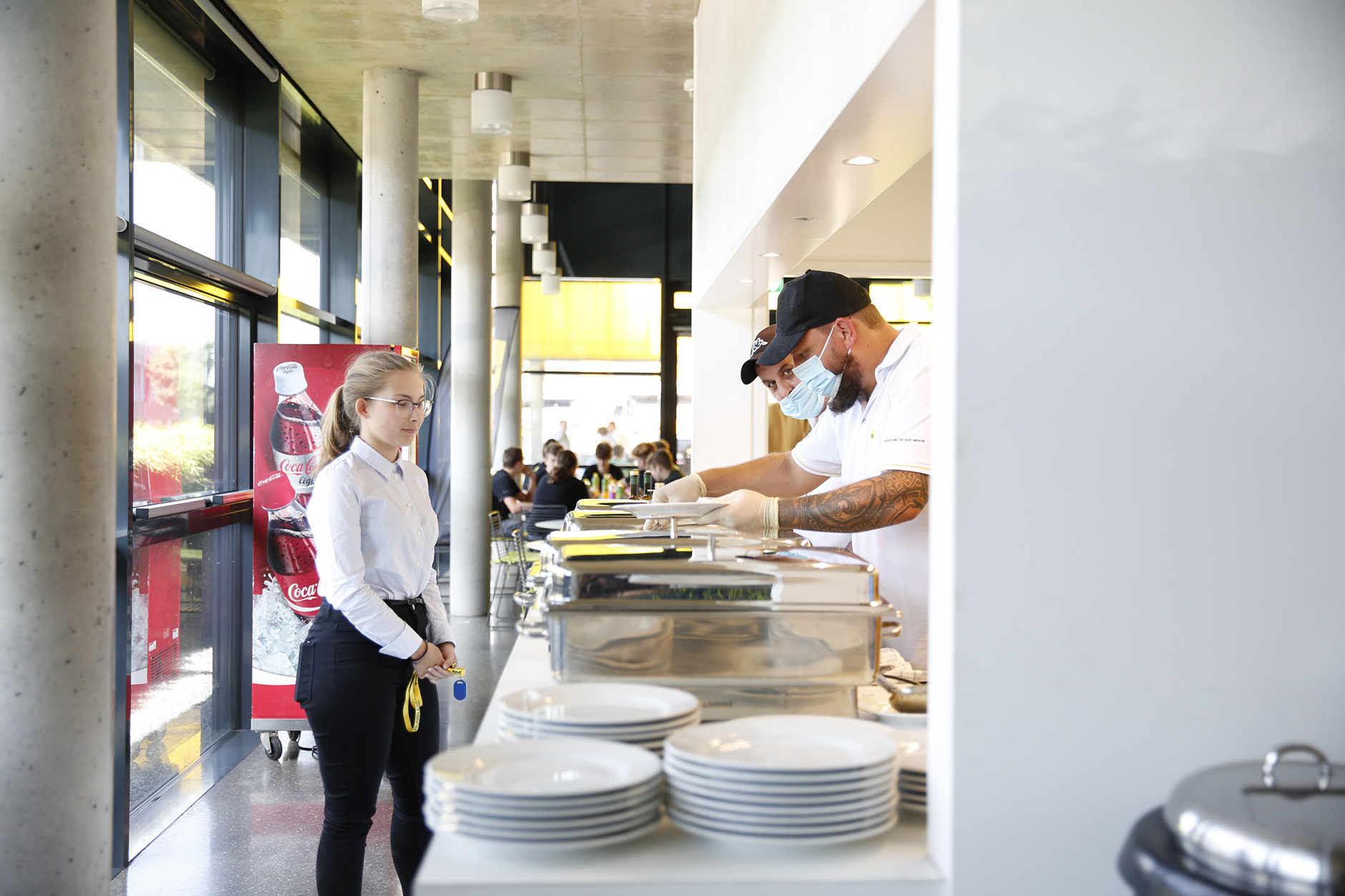 The RM Family meets in the canteen
In the past, the canteen became an important meeting place for RM employees. People from different departments can eat together here and share their news. "This informal exchange of information is extremely important for the RM Family. Questions can often be cleared up quickly in an uncomplicated way. Because the company continues to grow, it is becoming more difficult to get to know everyone, so having lunch together makes it easier to talk to each other and find common points of interest," says Hanisch.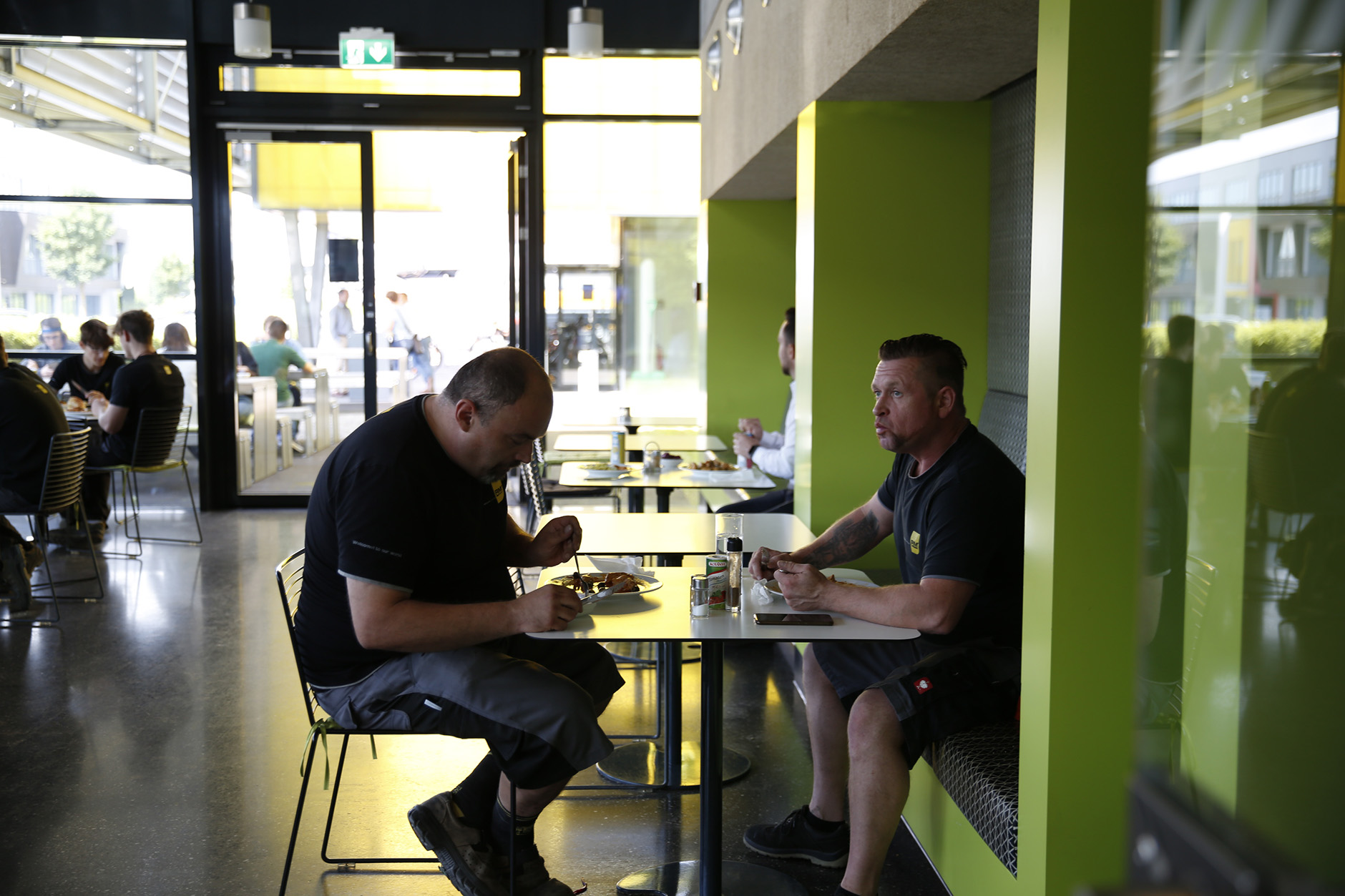 Healthy nutrition made easy
The health of our employees is the principal prerequisite for our business activities. Without the RM Team, our high quality of service would not be possible. That is why, when choosing a canteen provider, the range of healthy dishes and fresh preparation were major criteria. We also offer jugs of fresh water, mint or lemon juice as a healthy alternative to soft drinks.