We are delighted that from 700 Upper Austrian companies with apprentice training schemes it was RUBBLE MASTER that won the INEO prize from the Austrian Chamber of Commerce as "Best medium-sized company for training apprentices in Upper Austria".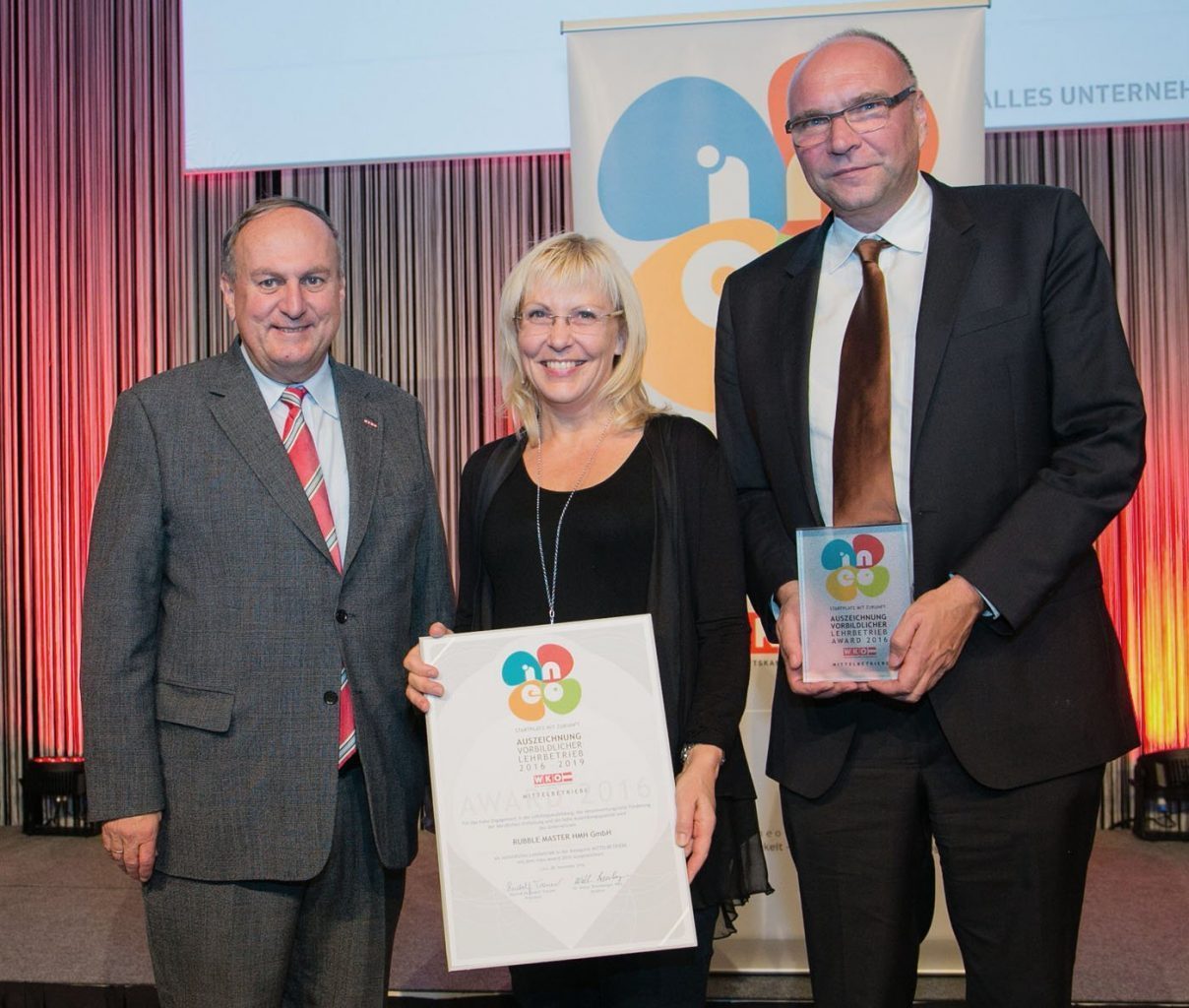 The prize for exemplary apprentice training company 2016-2019 was awarded to RM for their commitment to apprentice training, responsible promotion of professional perspectives and the high quality of the apprentice training scheme. "We are very proud of this award and feel that this confirms the success of our strategy. From the very beginning, we wanted to make sure that our employees get a good start at work and can develop their careers. This is based on our excellent company culture that makes employees feel good and, as a result, lets them discover their full potential!" says a proud Gerald Hanisch, CEO and Founder of RUBBLE MASTER. Dr. Rudolf Trauner, President of the Upper Austrian Chamber of Commerce, handed over the prize to Gerald Hanisch and Regina Denkmayr, one of the RM apprentice trainers, in front of an audience of 500 at an official ceremony at the trade show ground in Wels / Upper Austria.
"A significant focus at RM was always to offer young people a perspective and enable them to enter a career in the company after completing their apprenticeship," says Gerald Hanisch about the award, which really demonstrates excellent recognition of what our company and especially our apprentice trainers have achieved.