From more than 200 entries, RUBBLE MASTER are the proud winners of the Regional Award in the Industry category. We are pleased that our commitment to the region has been acknowledged with this prize and we will continue to focus heavily on our Linz location in future. Internationality in combination with regional identity in manufacturing is the recipe for success for RUBBLE MASTER. Thanks to strong growth in 2017, further investment will be made in our Pichling site to increase manufacturing space, along the lines of "based in Linz – at home all over the world".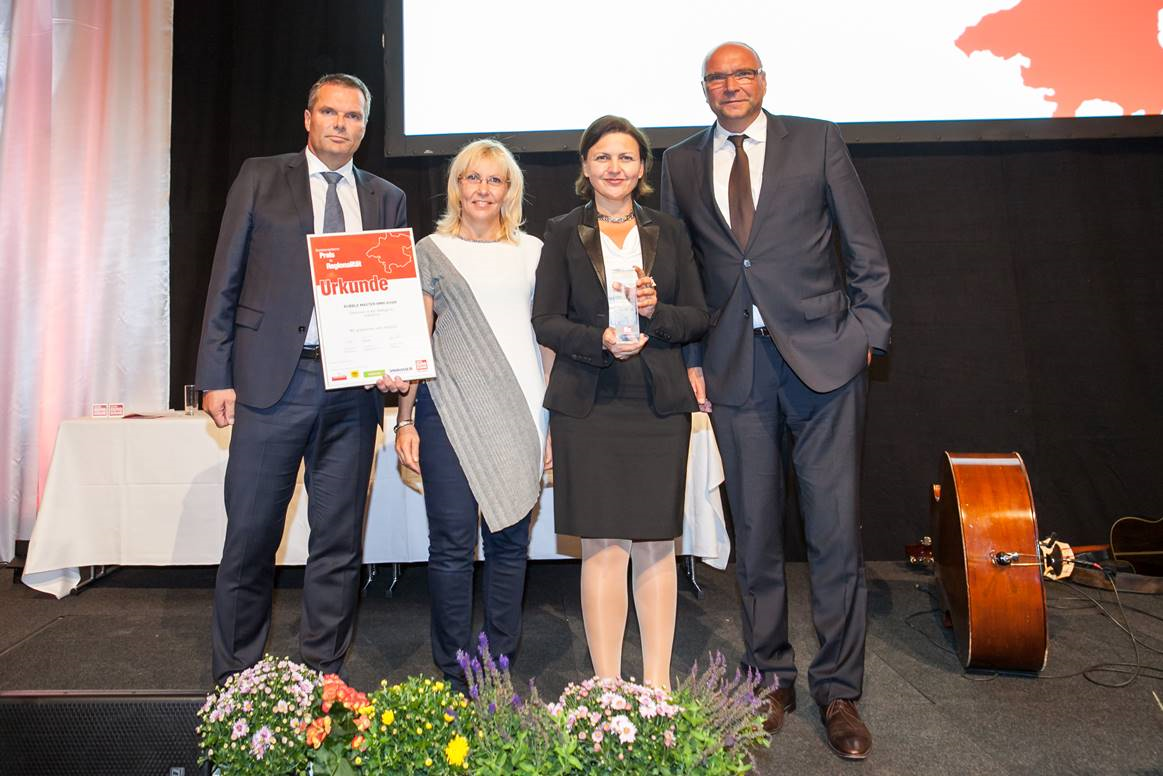 Our location in Upper Austria has always had major significance for RUBBLE MASTER. Every RM crusher is manufactured at our headquarters in Linz in order to ensure that high quality expectations are met in full before being sold worldwide. With an export share of 95 %, RM is successful on an international scale. Austria as a location makes a brand even more attractive: Austrian culture and quality awareness is demonstrated and promoted at events such as the RM Xperience Days for customers from around the world.
In addition to numerous projects with universities and technical colleges, RUBBLE MASTER also creates jobs through regional sponsoring and a special focus on apprentice training. Fittingly, for our 25-year anniversary we now employ more people in 2016 than ever before. It is precisely these 135 employees that are our most important success factor. "We are a great team that has many long-standing employees who have celebrated many successes over the years. As a large RM Family we will continue to do that in the future," says Gerald Hanisch.