That RUBBLE MASTER cares for the environment is demonstrated not just by the spirit of recycling behind the RM crushers but also by the eco-friendly RM headquarters. Giving its customers, delivery workers and employees the opportunity to charge their electric vehicles is just another logical step towards protecting the environment. The demand from customers and delivery workers for charging facilities has now led to the installation of charging stations at Südpark. What's more, there are also plans to increase the number of hybrid and electric vehicles in the RM fleet, thus making the future real now.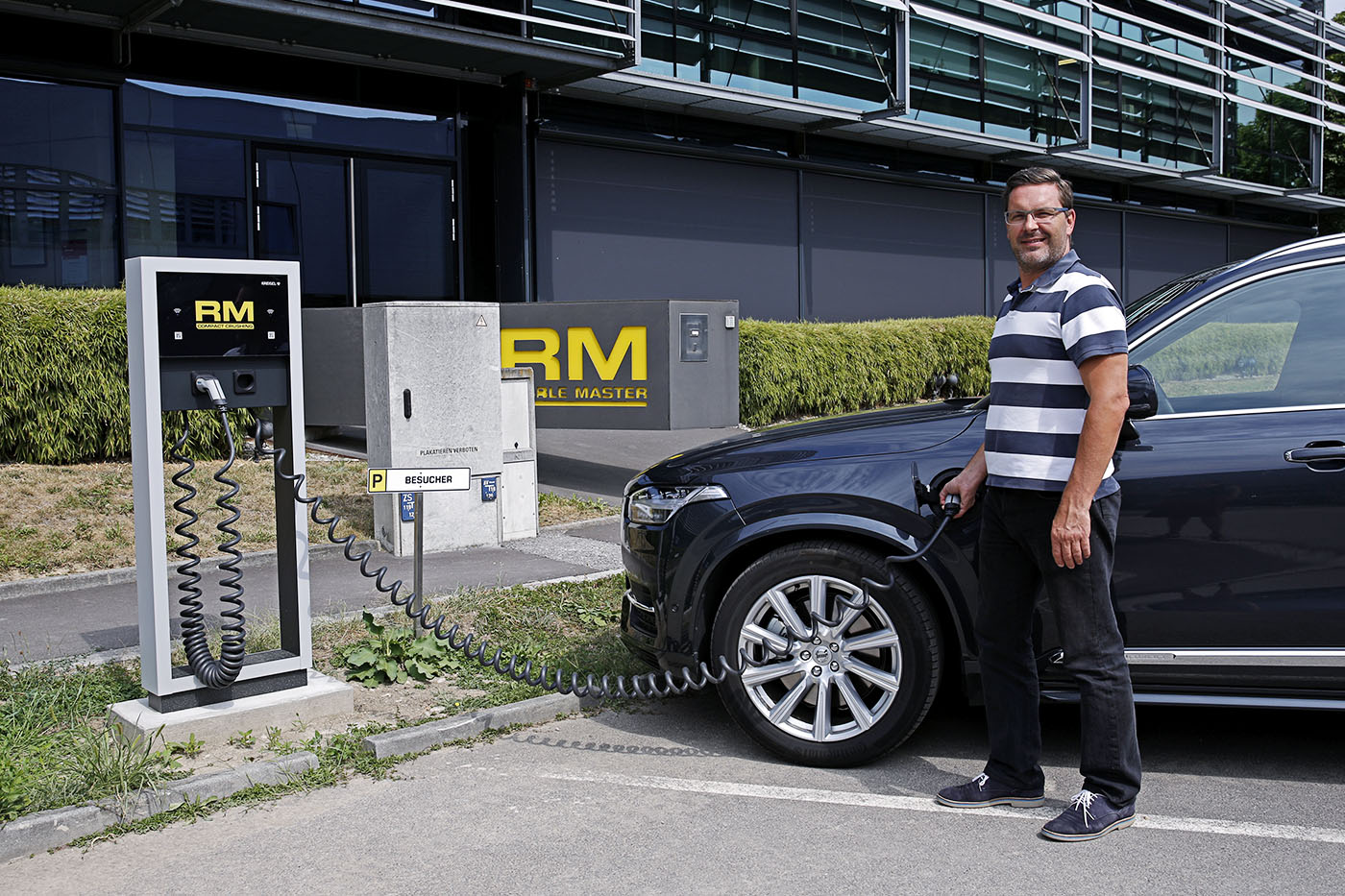 4 innovative charging points by Kreisel Electric
Each of the four docking stations has an output of over 11 kW and features dynamic charging management. As a result, up to four vehicles can be charged at the same time. The charging points are activated using a charge card which is available at reception for RM staff and visitors. This means that the system can also handle billing.