"The jury was impressed with the quality and ongoing development of our mobile crushers and screens, as well as our business model that works perfectly for export markets. We also invest in our employees and live the RUBBLE MASTER spirit. I am very proud to be placed amongst the flagship companies in Linz", says RUBBLE MASTER CEO Gerald Hanisch. The success speaks volumes: with an export quota of 97 % and a turnover in 2017 of EUR 110 million, RM is currently represented in 110 countries by 80 sales partners.
The prize was officially handed over by the Head of the Upper Austrian Chamber of Commerce Klaus Schobesberger, Vice President of the Upper Austrian Chamber of Commerce Leo Jindrak and Deputy Mayor Bernhard Baier. Together with the Chairman of the Young Businesspersons Association Markus Redl, VKB Bank Chairman Alexander Seiler and representatives from the Upper Austrian Ministry for the Economy, the jury selected the winners in six categories.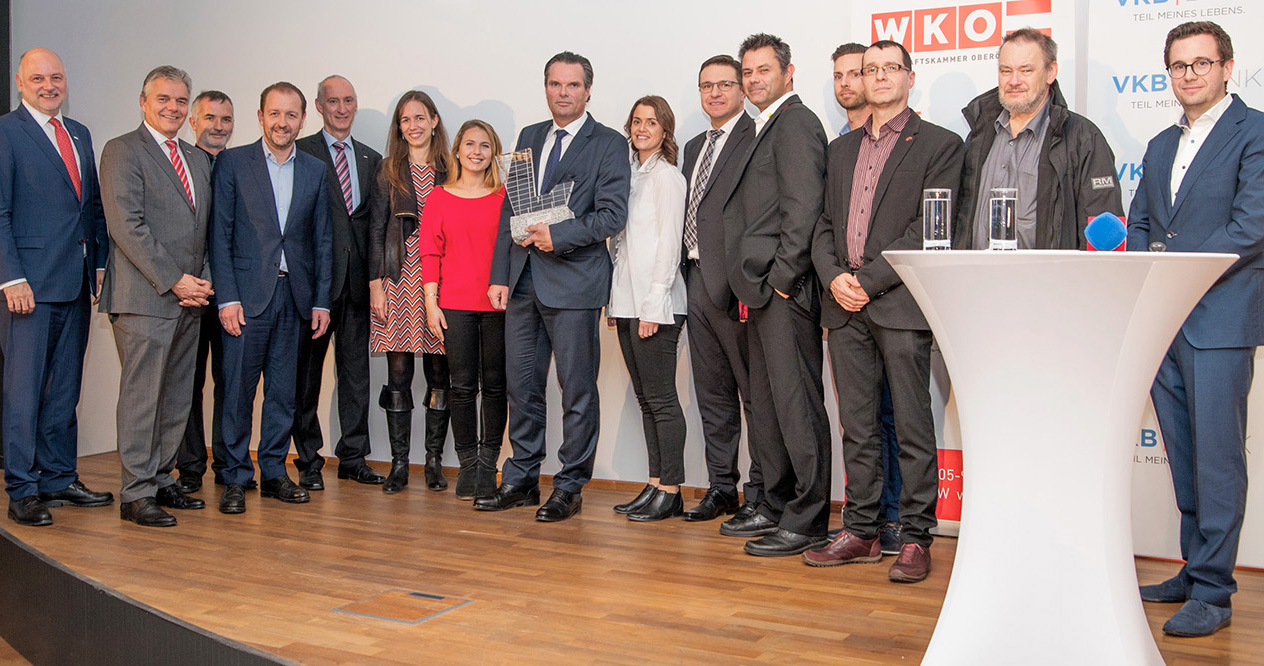 About the Linz Company of the Year awards
Every year the Austrian Chamber of Commerce, the Young Businesspersons Association, the City of Linz (Business and EU department) and the Upper Austrian Government (Ministry for the Economy) bring successful Linz companies into the limelight. It is here that the winners of the Linz Company of the Year 2018 competition are presented with their awards.