"Innovation is an integral part of RUBBLE MASTER's DNA. This spirit of innovation requires courage, passion and a healthy error culture," RM CEO and founder Gerald Hanisch made clear right at the beginning of his keynote speech. Together with our pioneering partners, renowned speakers were invited to hold inspiring keynote speeches covering a variety of topics:
Megatrends: The future belongs to the alliance of human and machine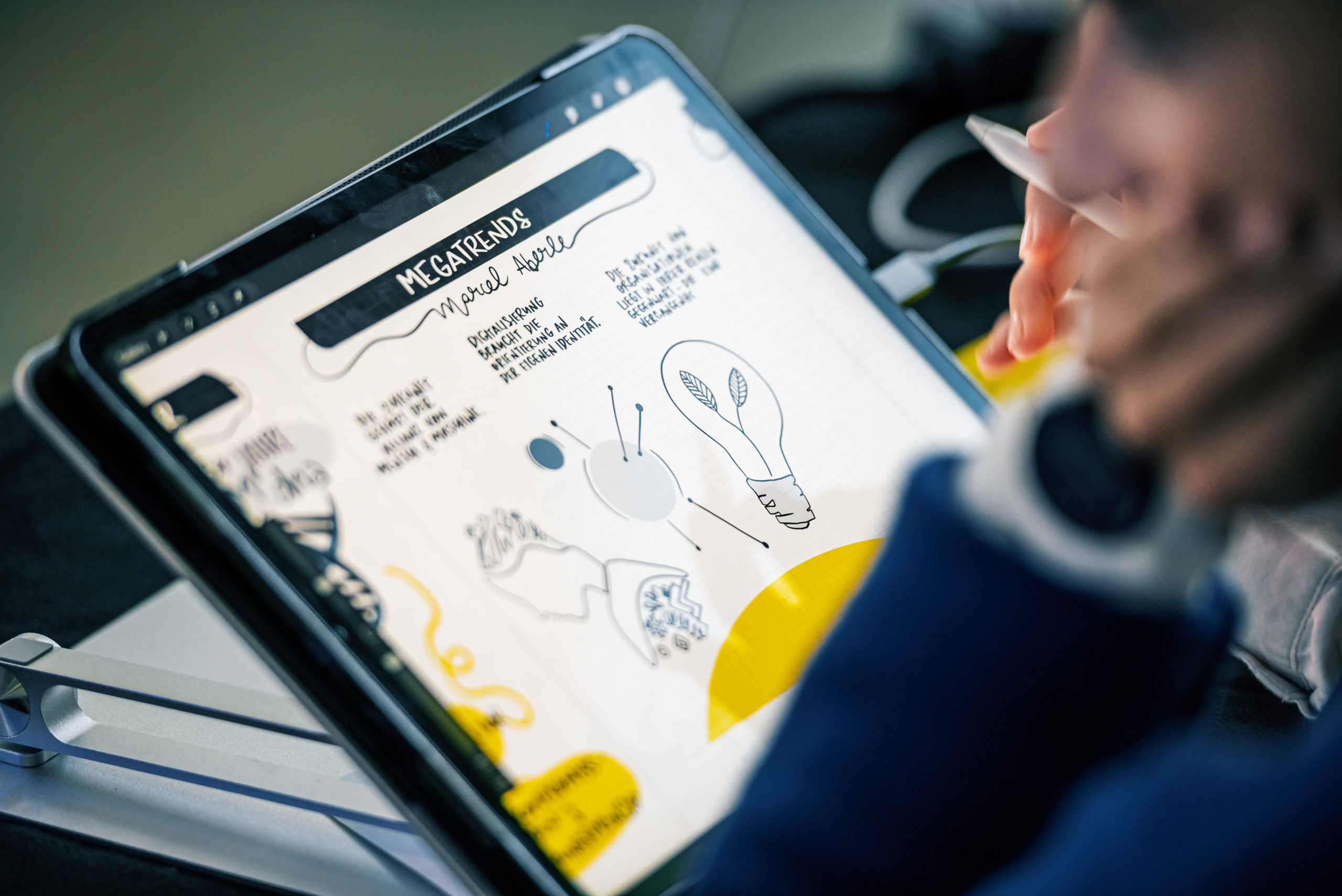 Marcel Aberle, Managing Director of the Austrian Future Institute, was the first speaker. He talked about current megatrends such as connectivity, globalization, circular economy and neo-ecology and how these influence the future of the construction site and the future of mobile crushing and screening.
Construction trends: Digital. Networked. Automated.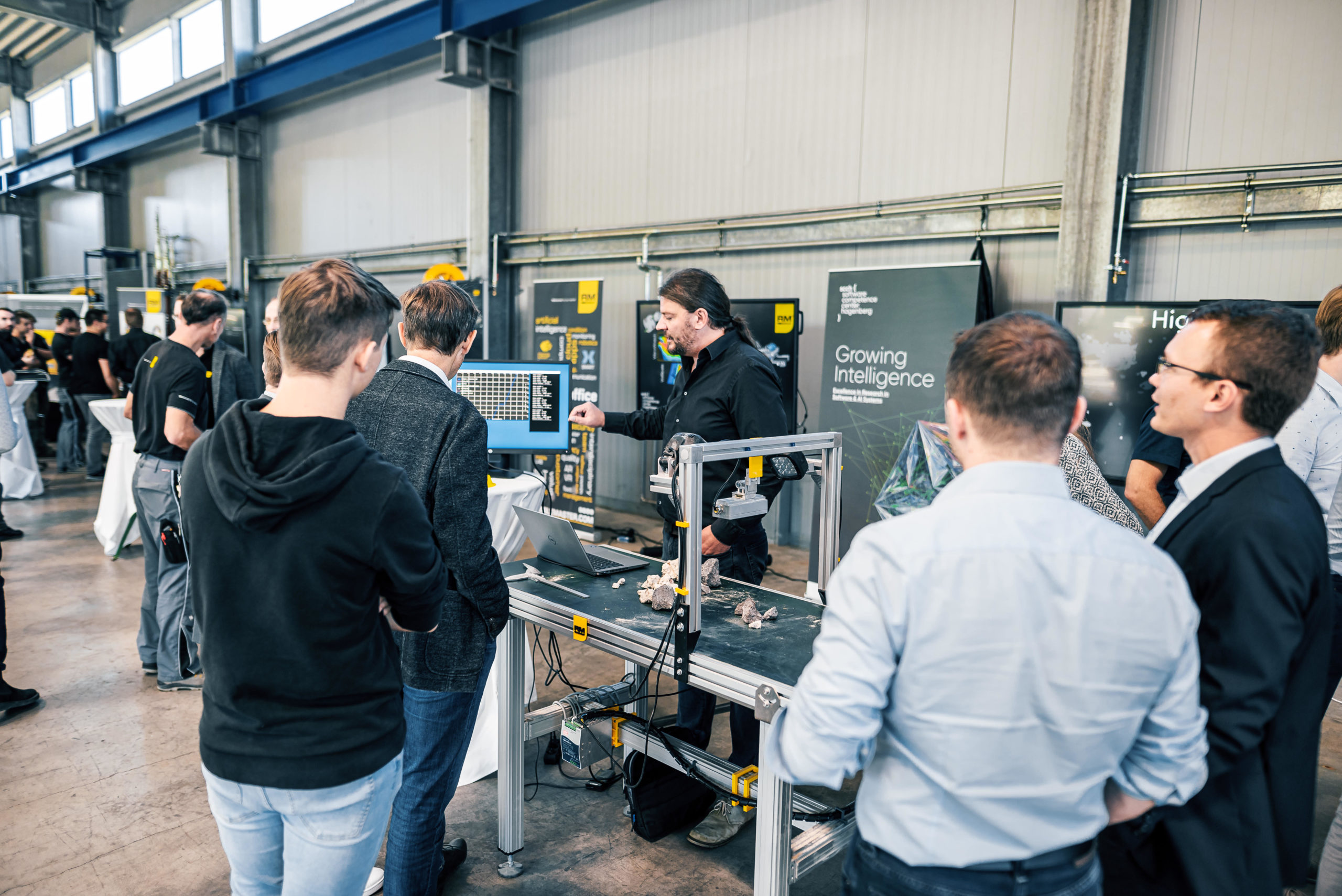 Alexander Sommer-Fein, Managing Director of Peak Pride Management GmbH, then delved deeper into the construction industry topic. He drew attention to terms such as environment monitoring and BIM (Building Information Modelling) that he says are pointing towards the future. One conclusion: the construction site of the future is already here. A point that Sommer-Fein underlined with practical examples of start-ups from the construction industry. These pioneers have toolboxes that contain things like artificial intelligence, robotics and sophisticated sensor technology.
Construction site electrification with mobile voltage storage systems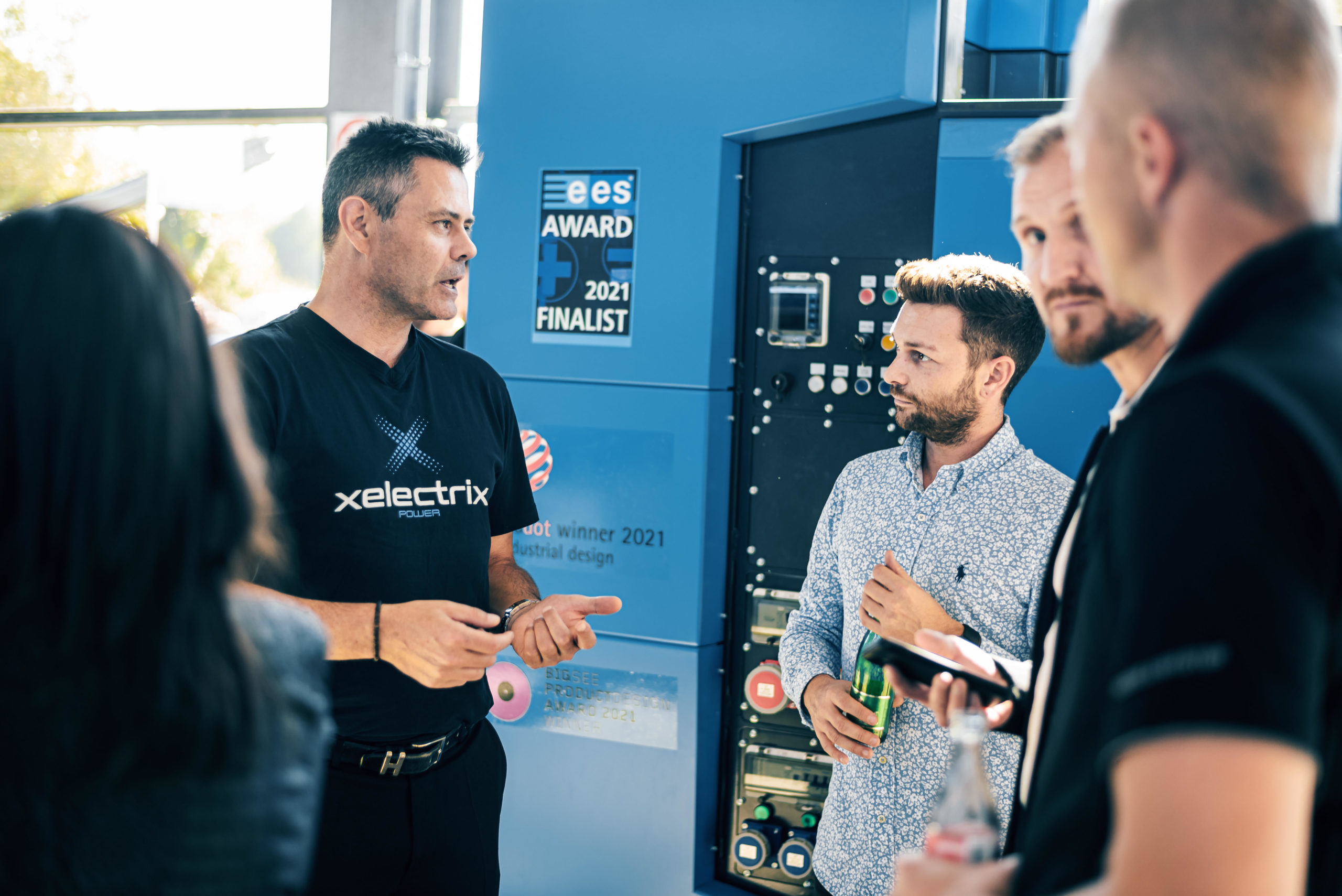 In addition to being autonomous and safe, the construction site of the future is also electric. This calls for new concepts to deliver the power needed by high performance construction machinery. The Austrian company xelectrix provides a solution for this. With their Power Box, they offer a power storage system that also meets the special requirements on construction sites. CSO Shaun Montgomery demonstrated how the system works and the capabilities offered by xelectrix.
Hackathon with students from the Technical College in Wels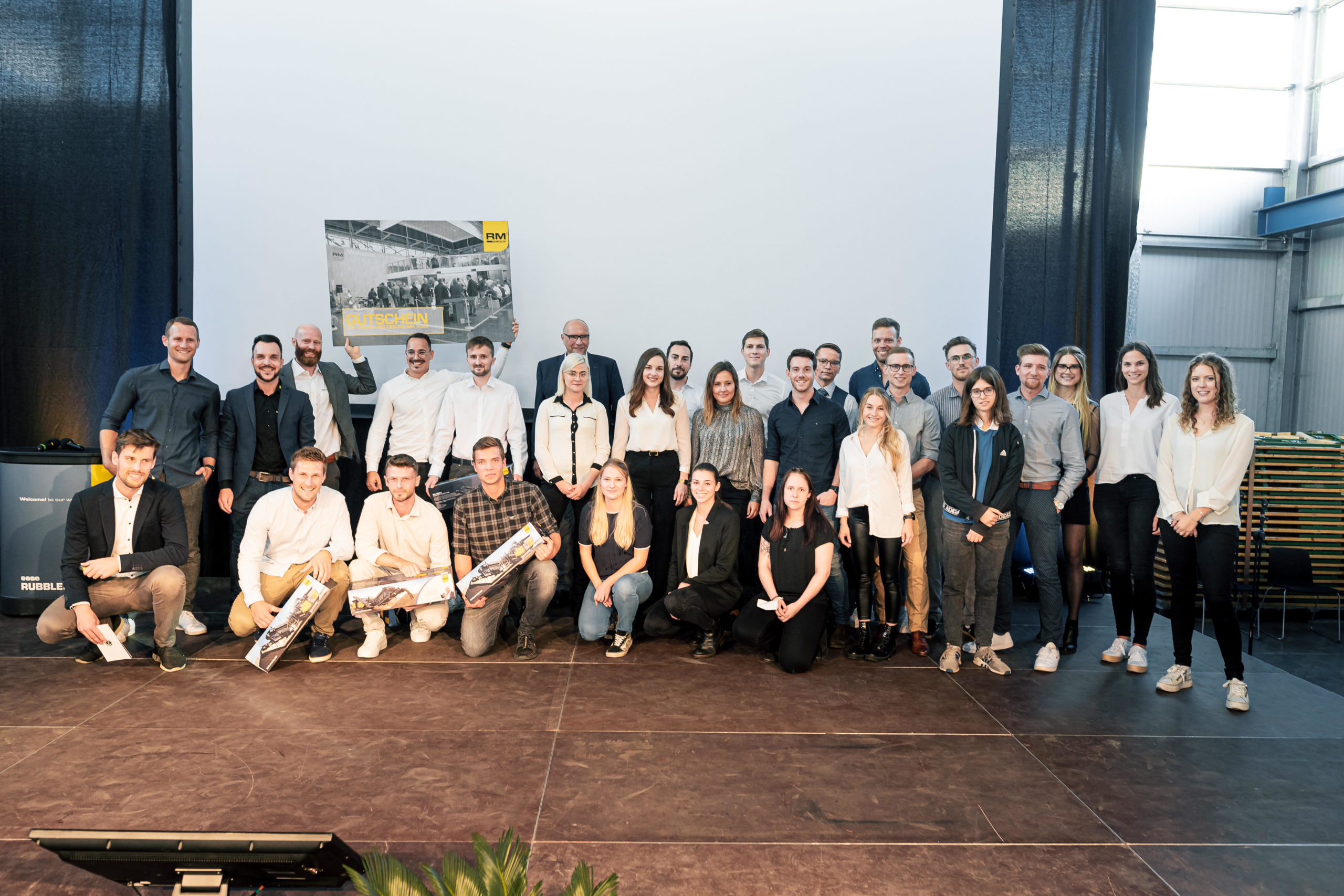 Under the direction of Dr. Alexander Brendel-Schauberger, almost 30 students from the technical college in Wels also took part in the RM Innovation Day. Following a two-hour briefing by RM CTO Markus Gaggl and RM Innovation Manager Jörg Reiter-Jäger, the students had two days to come up with forward-looking solutions to current challenges RM faces every day. In total, they presented six different pitches to the RM employees. The winning team will be invited to bauma Munich 2022, before which their idea will be followed up by from RM After Sales technicians.
RM Innovation Challenge – #keepinnovating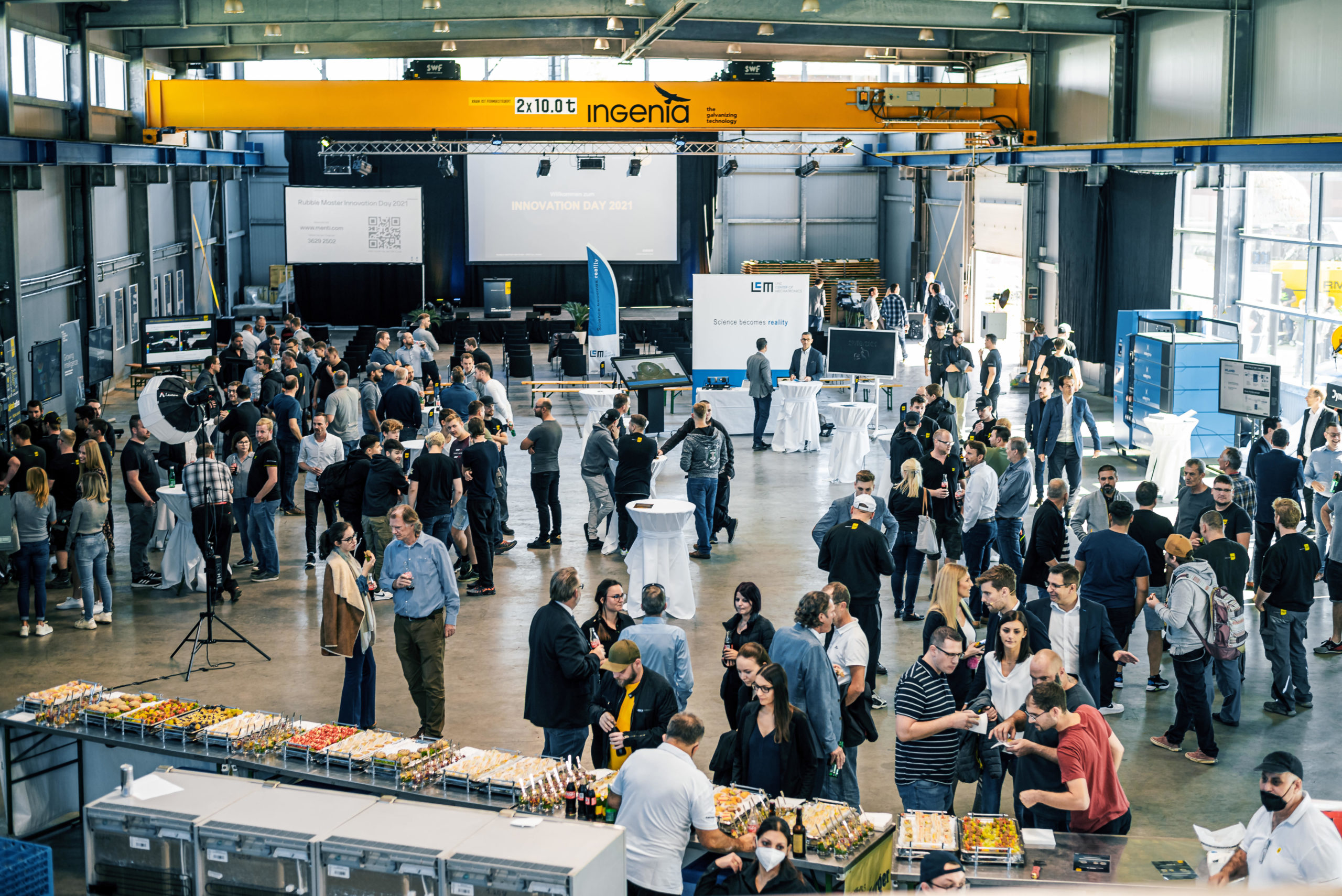 In addition to the keynote speeches and pitches, various departments presented the projects they are currently working on. External exhibitors such as xelectrix, Dynell, Abaut, Software Competence Center Hagenberg and LCM (Linz Center of Mechatronics) also provided some exciting insights. On day two, thoughts and ideas were developed further during workshops at the Tabakfabrik Linz. The RM Innovation Days provided an interesting prelude to the current RM Innovation Challenge. During the challenge, employees from all departments are encouraged to talk about their ideas for crushing and screening in the future. In keeping with the principles of the circular economy, RM's tagline is "eat, sleep, innovate, repeat" or #keepinnovating