"How can mobile apps and social media contribute to the future business success of RUBBLE MASTER?" – This was the question that the RM project team took with them to this year's InnoCamp36. Armed with their finished concept, the students beat 10 other teams. Companies from various sectors of industry spent 36 together with students from FH Steyr Academy to unearth new ideas for innovations. The tasks that are set are related to management topics covered by the students from Steyr.
"The high degree of interdisciplinary and inter-cultural thinking has a huge effect on solving tasks of this kind within a short time and with a high output", explains Gerald Hanisch, CEO of the Linz company, "There was an extremely productive spirit in this team from the very beginning!"
The very positive response by the students as well as their interest in the RUBBLE MASTER company confirm once again the advantages that both sides gain from the intensive cooperation with educational institutions such as the FH Academy in Steyr.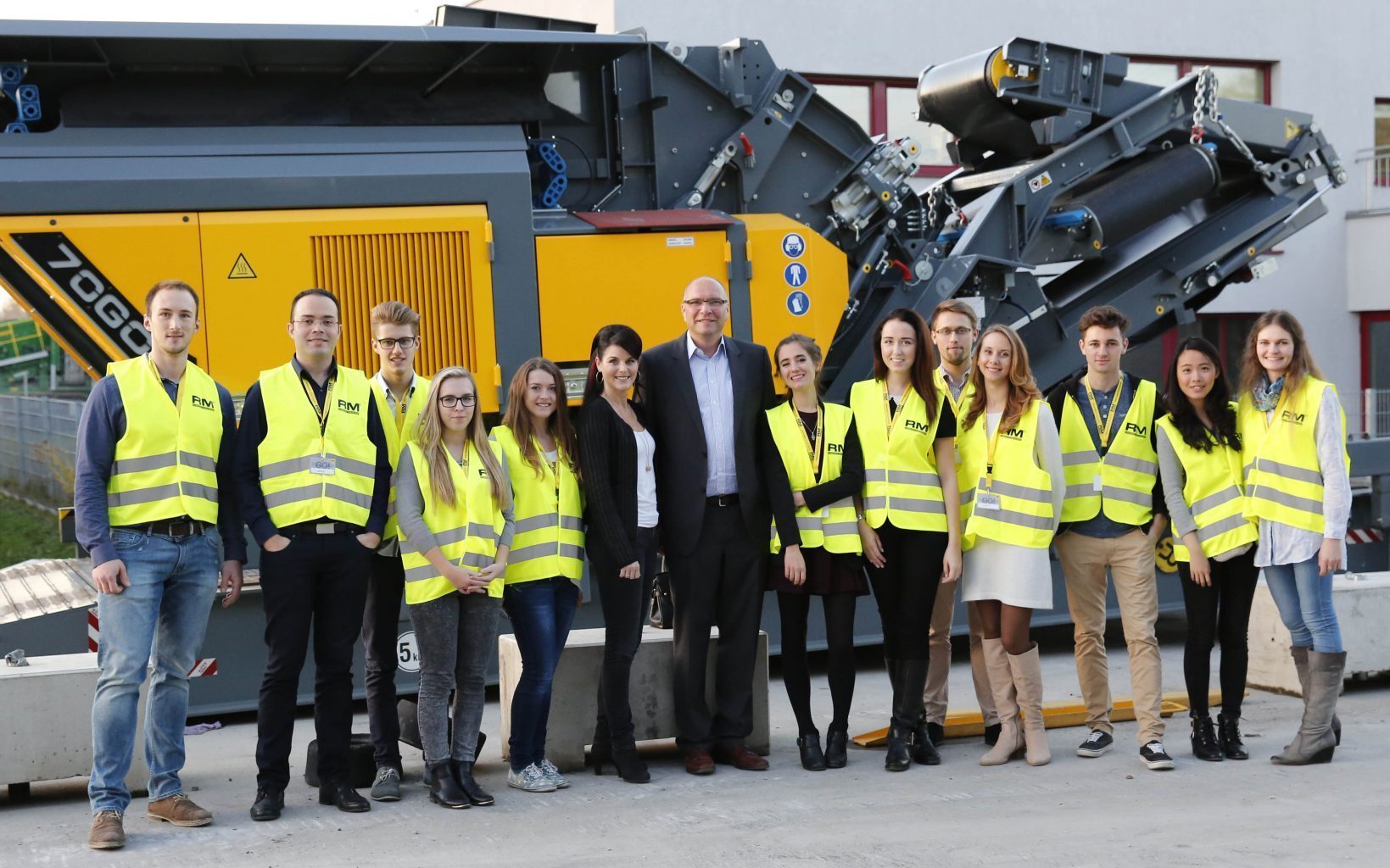 Visit to RM in Linz
Following their successful presentation to the jury, the winning team was invited by Mr. Hanisch to visit the RM HQ in Linz. There they can experience the RM Spirit at first hand and present their concept to the RM employees in person. For RUBBLE MASTER, cooperation with academies and universities during projects like InnoCamp36 give companies the opportunity to present what they do and show why leading Upper Austrian firms are so successful worldwide. For students, projects like this represent a first contact with industry and may even turn out to be a springboard to a future career.