Crushers can be used to crush a huge selection of materials thanks to their wide range of applications, from recycling to crushing natural stone. Often the crusher is fed with a high proportion of fine material, which unnecessarily passes through the crushing process, increasing wear and energy consumption while reducing throughput. As a remedy, a bar mesh is normally used for pre-screening.
However, if the fine material is damp and cohesive, it can quickly clog up the mesh screen and ends up passing through the crusher anyway. That is why RUBBLE MASTER launched the patented RM Active Grid, a new highly efficient pre-screen that increases material throughput by up to 30% and reduces wear.
Higher material throughput
Up to 30% more material throughput
Significantly better pre-screening of fine material compared to conventional bar mesh
Consistent screening performance thanks to self-cleaning effect
More efficient crushing process due to low proportion of fine material in the crushing chamber
Significantly less machine downtime
Reduced wear and energy consumption
Significant reduction of wear in the crushing box (especially with abrasive material)

Less wear to the main discharge belt because it is protected by the bypass material
Lower diesel/electricity consumption thanks to less stress on the rotor
Much lower wear and maintenance costs
Additional advantages
High-quality final product
Fast return on investment, optimised Total Cost of Ownership (TCO)
Saves work (less cleaning, maintenance, material deposits)
RM ACTIVE GRID FEATURES
Combination of rigid and movable bar mesh
Oscillates naturally – does not need its own drive system
Optional subfloor made of conveyor belt rubber: quick and easy to install – high flexibility
Unique solution – patented by RM
Modularity: Can be combined with many other intelligent options for an ideal crusher configuration (e.g. side discharge belt or mesh screen)
Hardox bypass chute
Unique solution – patented by RM
THE NEW DIMENSION IN SERVICE
PRODUCTS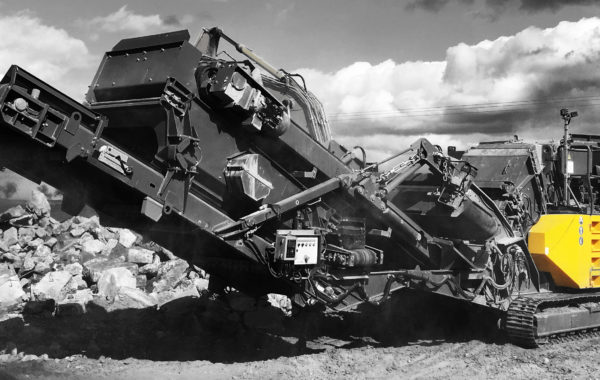 The RM 100GO! is the star among the mobile crushers – a mobile power pack for every application. It is ready for action within minutes and can handle a wide variety of materials extremely quickly. Weighing in at only 29 t when empty, it crushes up to 250 tonnes of material per hour.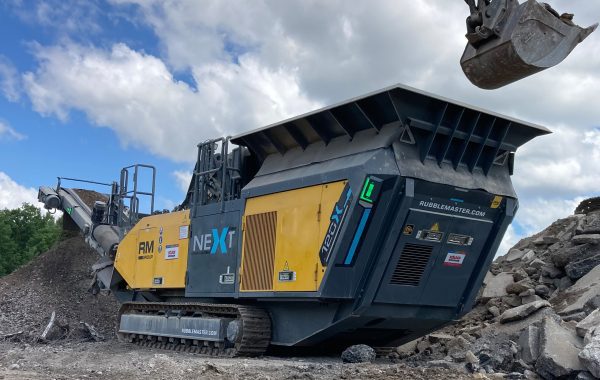 With its proven compactness and high throughput capacity, the RM 120X delivers enhanced safety and maximum flexibility. The interaction between the machine operator and the crusher enables maximum efficiency with maximum convenience.