In August, six teenagers joined our team of apprentices to start their career as construction machinery technicians, metalwork specialists, mechatronics engineers and office assistants. The RM newcomers are looking forward to taking on varied tasks, challenging competitions and exciting internships abroad.
At the beginning of August it was that time again – our team of apprentices was enlarged by six more bright young minds. RM's new additions started their professional careers as construction machinery technicians, metalwork specialists, mechatronics engineers and office assistants.
During their first weeks of work, the focus was not only on getting used to the new working day, but in particular on working together within the new apprentice team. So that the apprentices get to know each other better and strengthen the bonds within the group, they took part in several workshops and excursions, especially during the first days. "The first few weeks at RUBBLE MASTER are definitely among the most exciting – so many new faces, finding your way in a new working environment, and for most of them it is their first job. It is especially important to us that we make starting work at the company go as smoothly as possible for our protégés so they feel comfortable right from the start," emphasises Regina Denkmayr, head of apprentice training at RM.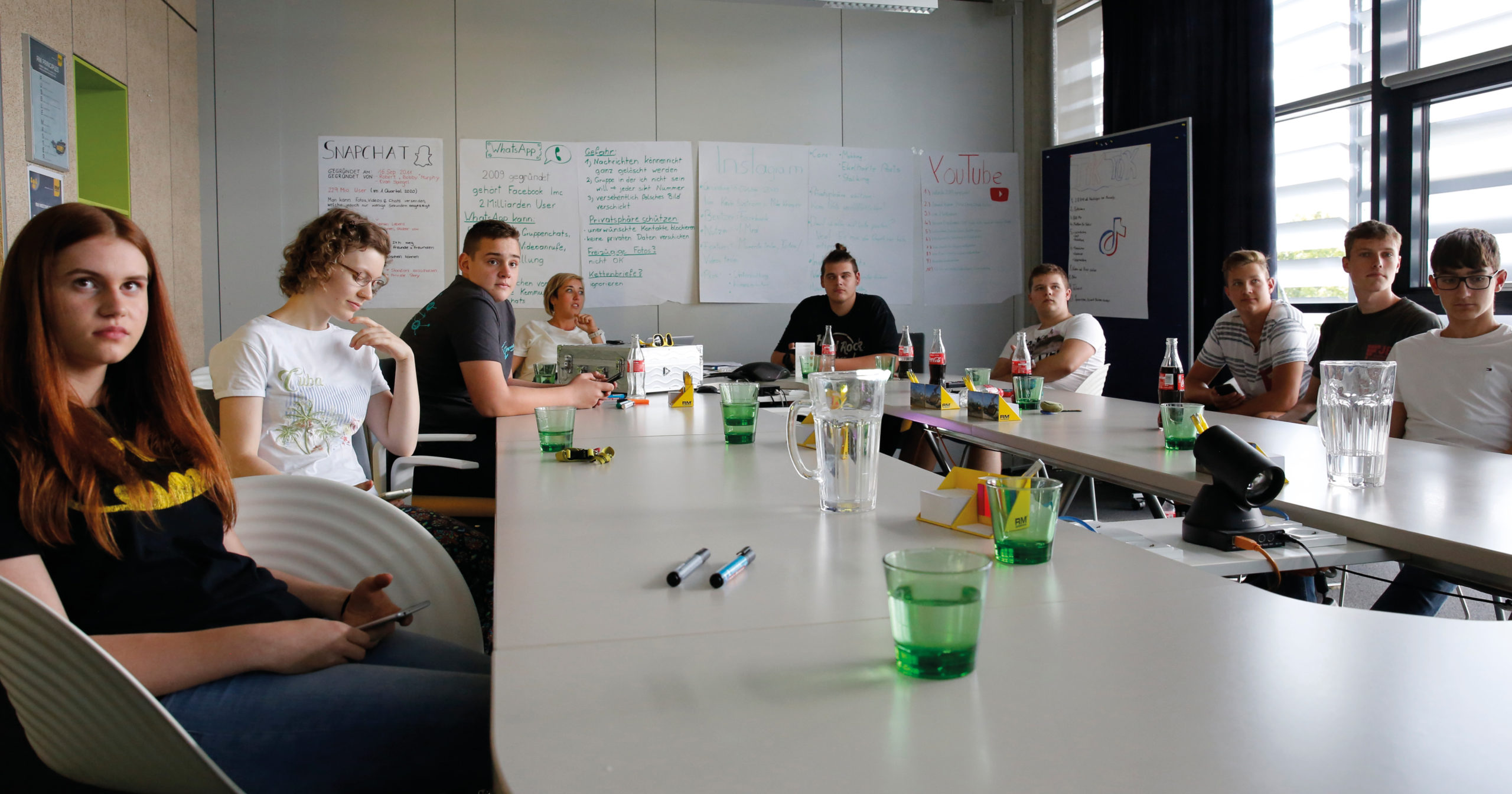 You would be mistaken, however, if you think that the exciting part is over after the first few weeks: During their training, apprentices can look forward to great trips and picnics, challenging competitions, impressive internships abroad at RM sales and service partners scattered around the world, as well as visits to interesting trade fairs in Austria and abroad. In addition, they have the opportunity to get to know one of several partner companies as part of an apprentice exchange programme to gain further experience in a different working environment.
True to the motto "Challenge and encourage", RUBBLE MASTER has been training apprentices in a wide variety of professions for almost 25 years. In order to understand the processes within the company and to discover more about their own strengths and weaknesses, the apprentices get to know all departments during a job rotation phase lasting several months. Active career planning with trainers and management, as well as numerous development opportunities within the company, help to place apprentices in long-term employment in their department of choice at RM once they have completed their training.