For 30 years, RUBBLE MASTER has been setting the trends by launching major innovations in mobile processing. This is no reason for a world market leader to rest on its laurels, quite the contrary: The RM Group is working flat out to bring the construction site of the future into the present to help its customers succeed with innovative crushers and screens. The balance sheet also confirms that this drive for innovation is exactly the right course: after a corona-related decline in sales in 2020, the RM Group was already able to exceed the 2019 level again in 2021 thanks to a high level of incoming orders.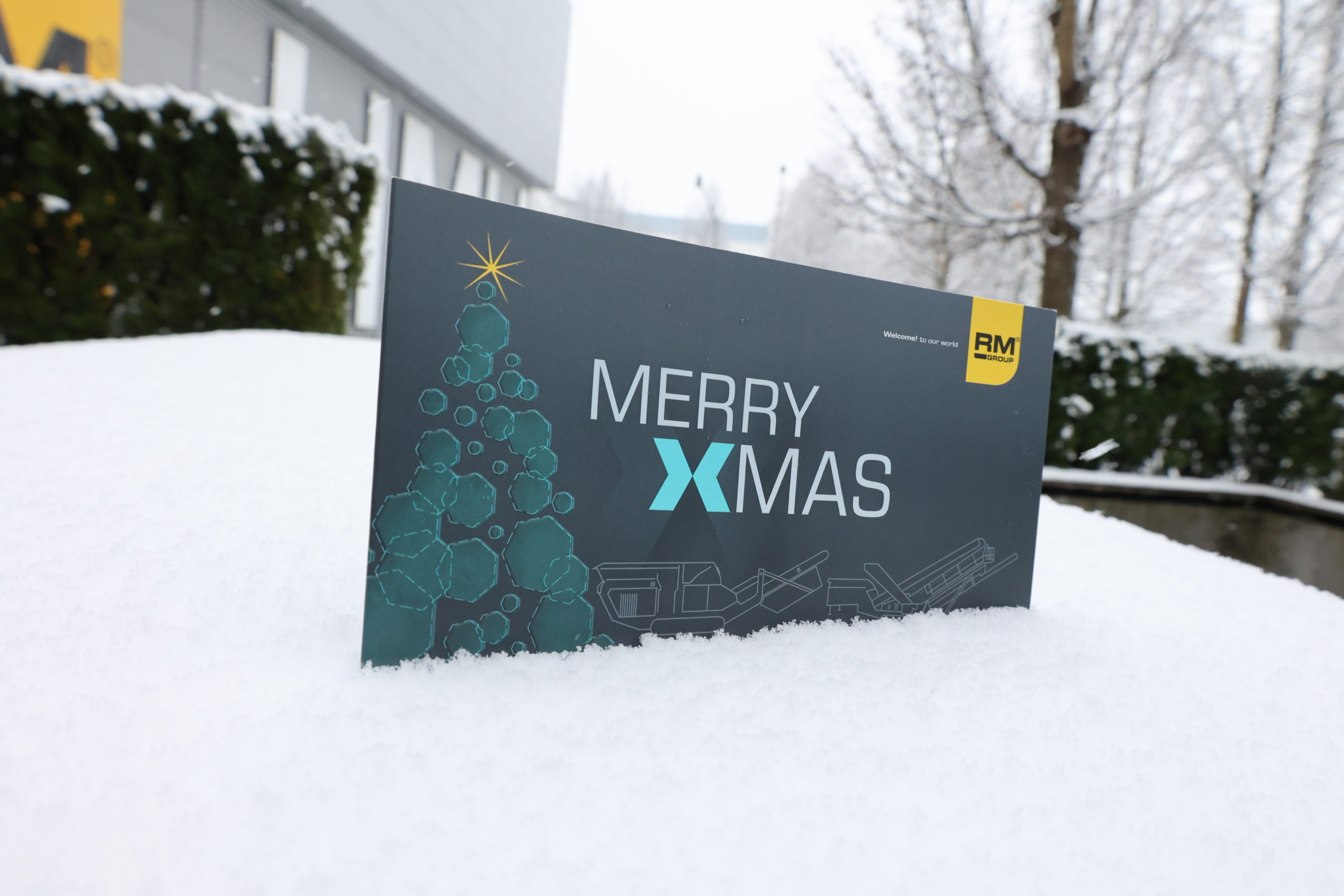 New products: Electrification and digital fleet management
Offering customers all-round solutions was a major force behind this year's product launches. The launch of the new RM MXJ1100 signals RM Group's decision to also produce jaw crushers for its customers. Together with RM impact crushers and RM screens, the jaw crusher creates a highly efficient processing line.
Processing lines and large fleets of crushers and screens also require a different and new kind of management system. On the construction site, everything needs to be connected – from the individual machines that interact with the operator and with each other to the central power supply. This is where RM NEXT level electrification plays an essential role. Although RUBBLE MASTER has been using electric drives for thirty years, the company has gone one step further and now also offers hybrid mobile machines. RM NEXT level electrification also includes communication between machines and is the basis for RM XSMART, the new Fleet Management and Condition Monitoring system. Recently launched, RM XSMART is the next logical step into a digital future.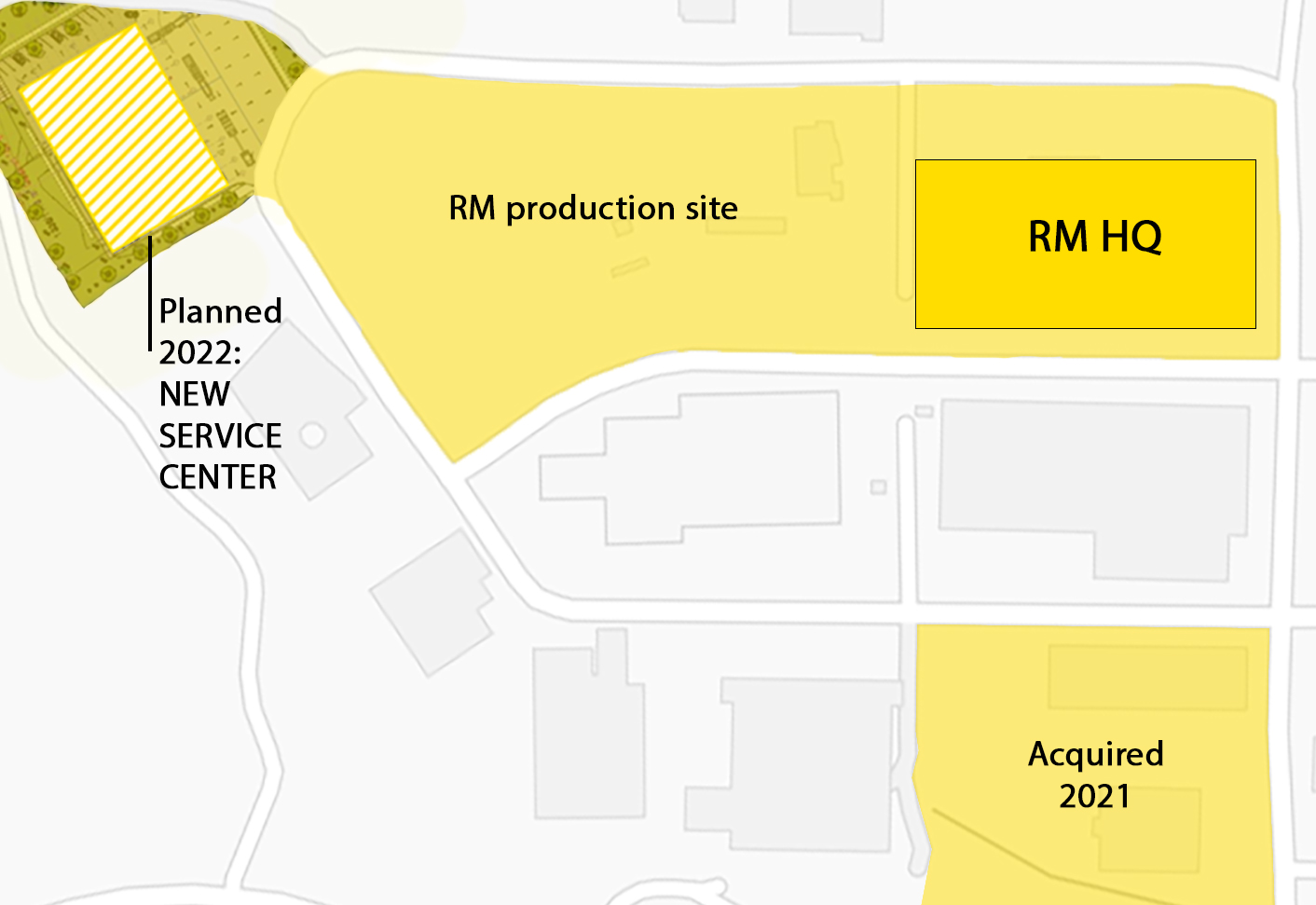 Investments in RM location and infrastructure
The RM Group is strategically focused on growth. That is why land and existing production and office buildings near the RM headquarters in Linz have been purchased in recent years. Work will start in 2022 on an extension to the existing production hall at Im Südpark 196 as well as on the construction of a new service centre in Südpark.
Further expansion of production in Pichling and Dungannon is planned for the coming years. "This will double our production capacity from the current 400 to 500 machines to 1,000 over the next few years," says CEO Gerald Hanisch. In addition to the sustainability of RM products, RM's strategy includes sustainable and environmentally friendly manufacturing plants. That is why the goal at the Linz location is to achieve energy-neutral operation within the next few years.
RM Family has also grown
Employees and sales partners are also needed to successfully implement the growth strategy. Accordingly, the RM Group has taken on more than 100 new employees worldwide this year alone, half of them in Linz and the other half in Northern Ireland. In six countries, new dealerships were also found:
Crusher & Screen Sales Pty Ltd in Australia,
NUEL CORPORATION MMC in Azerbaijan,
Suzhou Chengya Construction Machinery Co, Ltd in China,
Montreal Tracteur Inc. and Hot Mix Aggregate Equipment Company of Canada Inc.(HMA) in Canada,
James River Equipment and Southeastern Equipment Company Inc in the USA, and
OOO Ispat in Belarus.
We wish everyone at RM Group and all our business partners a Happy Christmas and much success in 2022!