Training with future potential – in times of a shortage of skilled workers RUBBLE MASTER has decided to take a new path. Like with on-site recycling, the company is a pioneer in working together with the chamber of commerce to break new ground in the recruiting of trainees with the Dual Academy. On 15 January, RUBBLE MASTER – the world market leader in Compact Crushing – welcomed the pupils of the eighth forms from the BG/BRG school in Enns.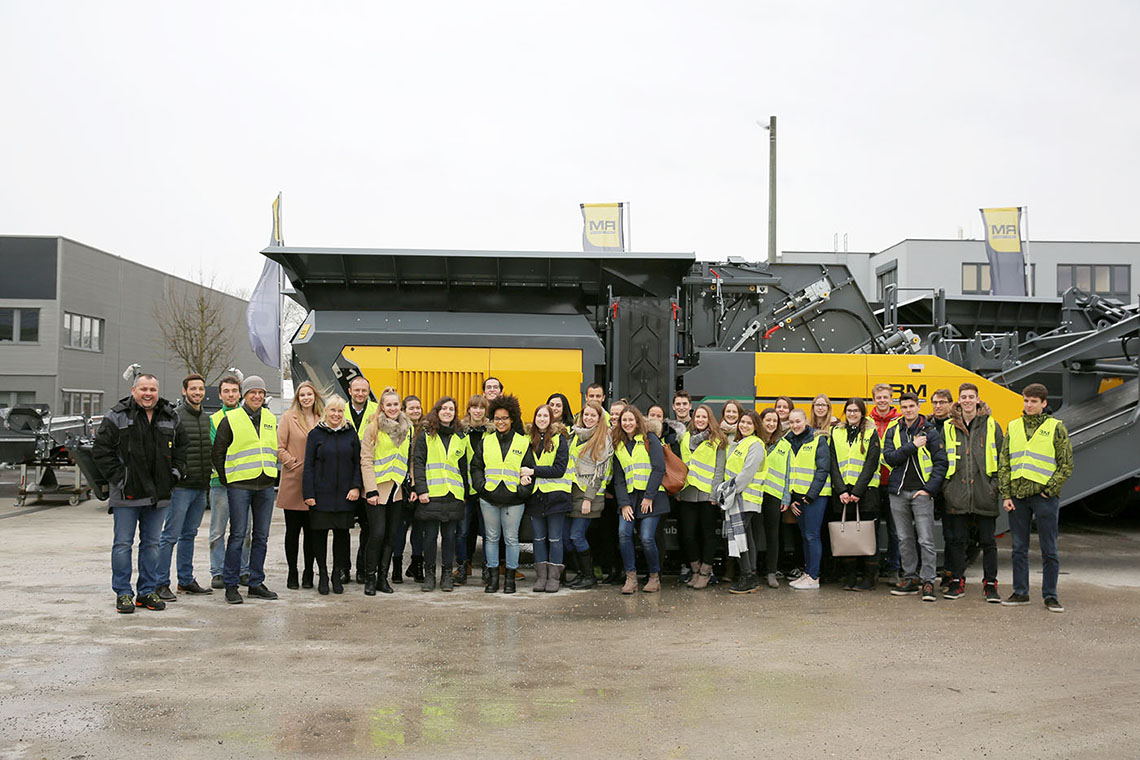 RUBBLE MASTER has been training apprentices for 20 years and has been a partner of the chamber of commerce for the Dual Academy since 2018. This is a new training scheme especially for school leavers who can start their professional life directly after successfully completing high school. In addition to the company trainee program and specialist training during a fast-track apprenticeship period, the participants of the Dual Academy learn important future skills and have the opportunity to gain experience in an international environment during a stay abroad. In addition, trainees already receive the minimum salary stipulated in the collective bargaining agreement during their training. "For us, the Dual Academy is a great opportunity to find technical apprentices in times of a shortage of skilled workers. That's why we decided to invite schools to join us in advance and offer them the opportunity to get to know us and the programme," says Regina Denkmayr, apprentice trainer at RUBBLE MASTER.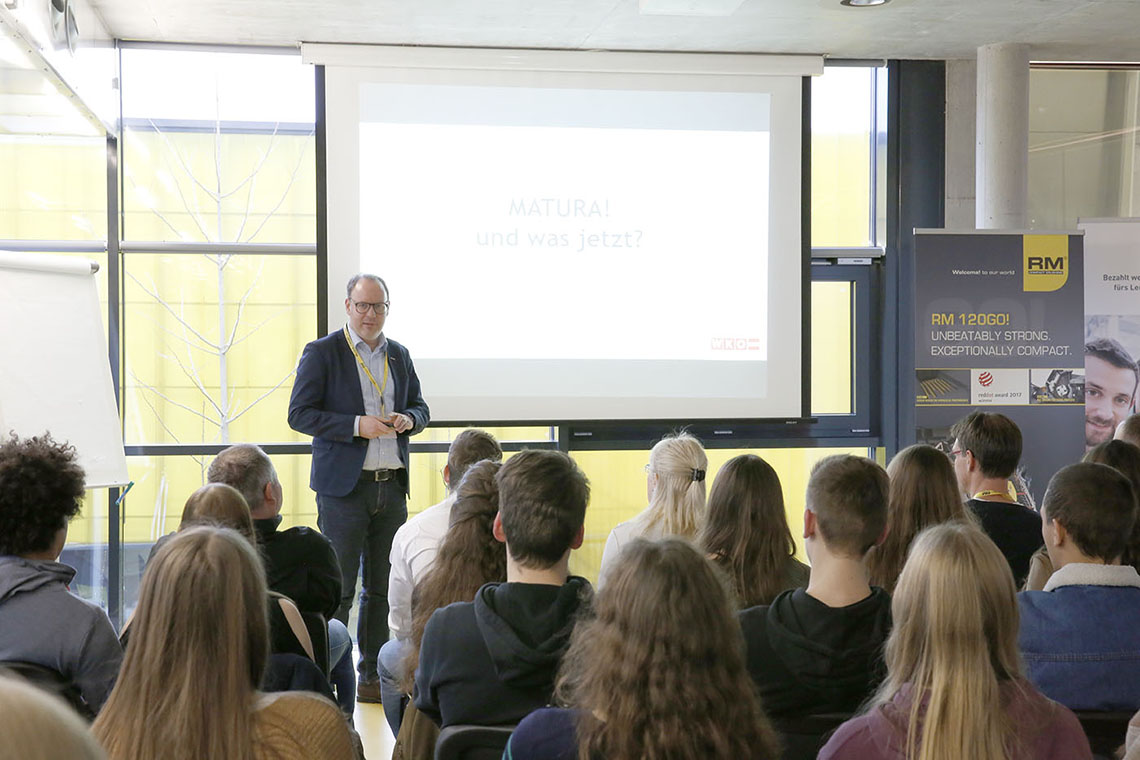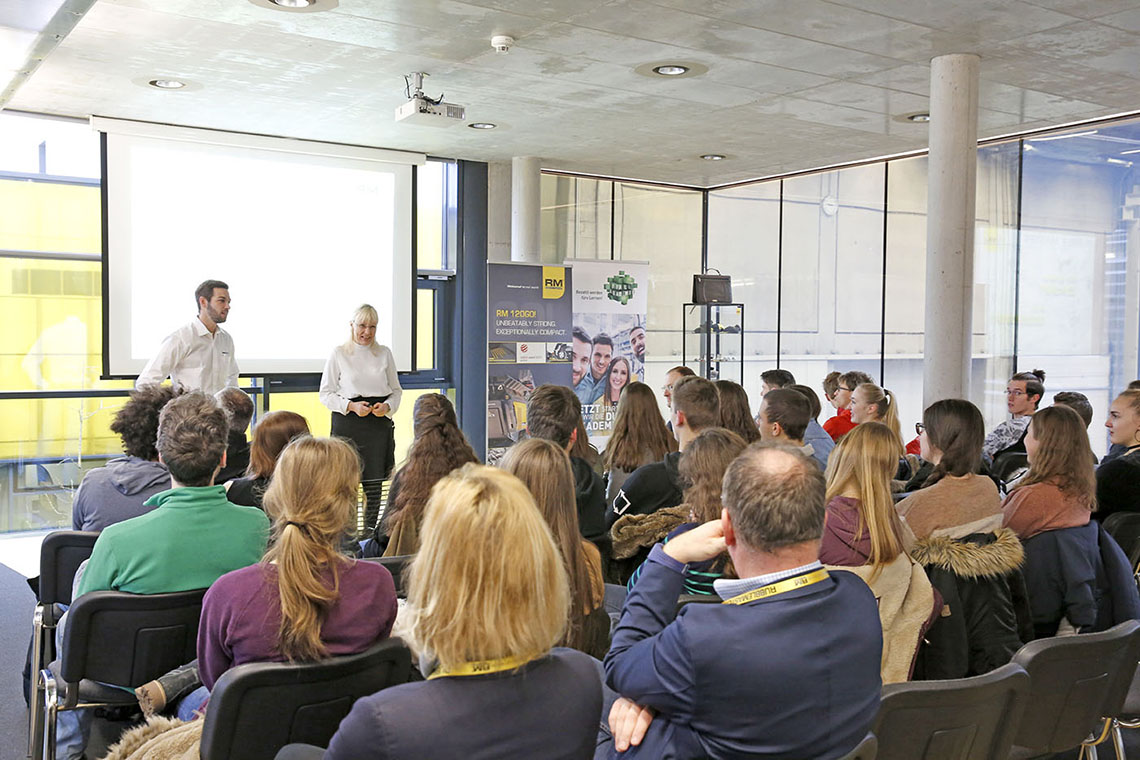 The eighth forms from the BG/BRG school in Enns took the opportunity to learn more about the company and the training. Friedrich Dallamaßl, head of training policy at the chamber of commerce and Eva-Maria Schupfer, Dual Academy project manager, were available for questions together with the RM team. The guests were also able to see for themselves that many of the advantages of the Dual Academy have long been offered by RUBBLE MASTER.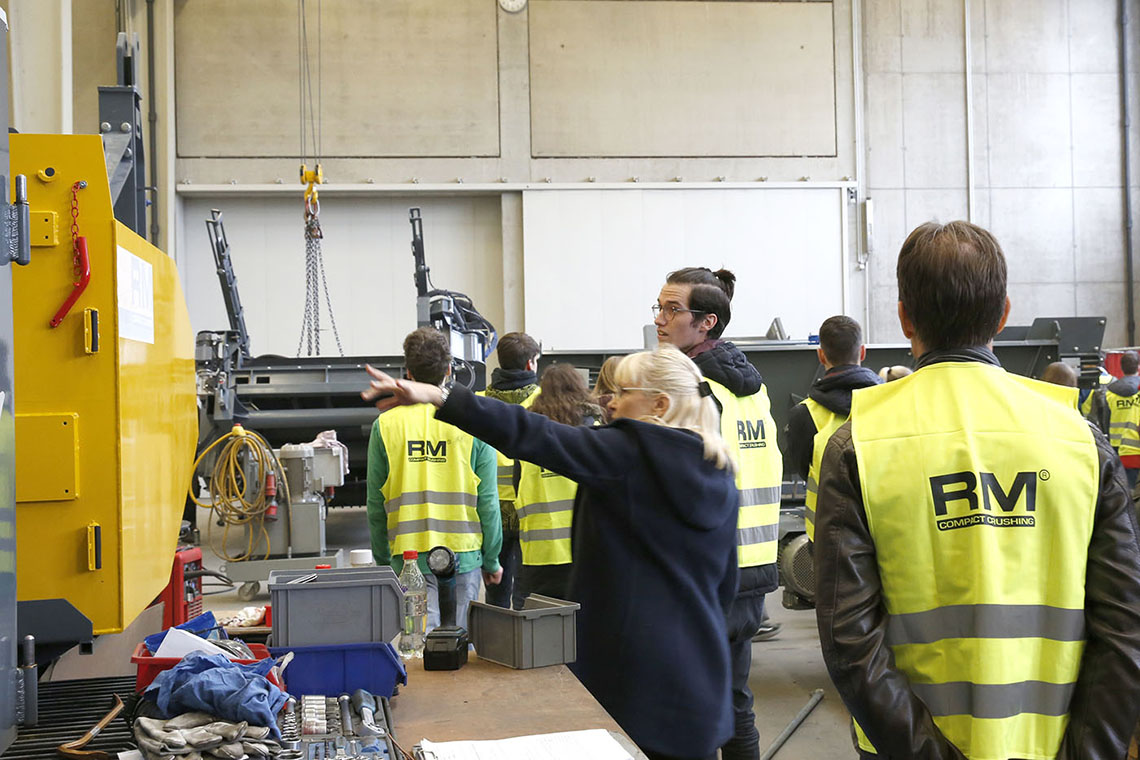 Responsible tasks
"We have been training apprentices for more than 20 years. The aim is to employ the apprentices who have completed their training in a long term job with responsibility at RUBBLE MASTER", says Gerald Hanisch. Many of the former apprentices have found a permanent job at RUBBLE MASTER and some now even lead teams. Currently, 13 apprentices are being trained in seven different occupations, both in production as well as in the office.
Internships abroad for apprentices
RUBBLE MASTER has been developing, producing, marketing and servicing mobile crushers for recycling C&D waste and processing natural stone since 1991. With an export quota of more than 95 %, the world market leader in Compact Crushing is well networked worldwide and also offers its apprentices the opportunity of an internship abroad. In recent years RM apprentices have been sent to subsidiary companies or sales partners in Spain, France, Northern Ireland and England.
Starting in 2019, in addition to the apprentices, a trainee in mechatronics will also be admitted as part of the Dual Academy.