Bauma 2019 was not only the biggest bauma ever, but also the most successful ever for RUBBLE MASTER. RM and Maximus sold crushers and screens adding up to a capacity of several months directly at the trade fair. The highlight in the truest sense of the word: The visual human-machine communication system RM Operations Assist, which is part of RM GO! NEXT.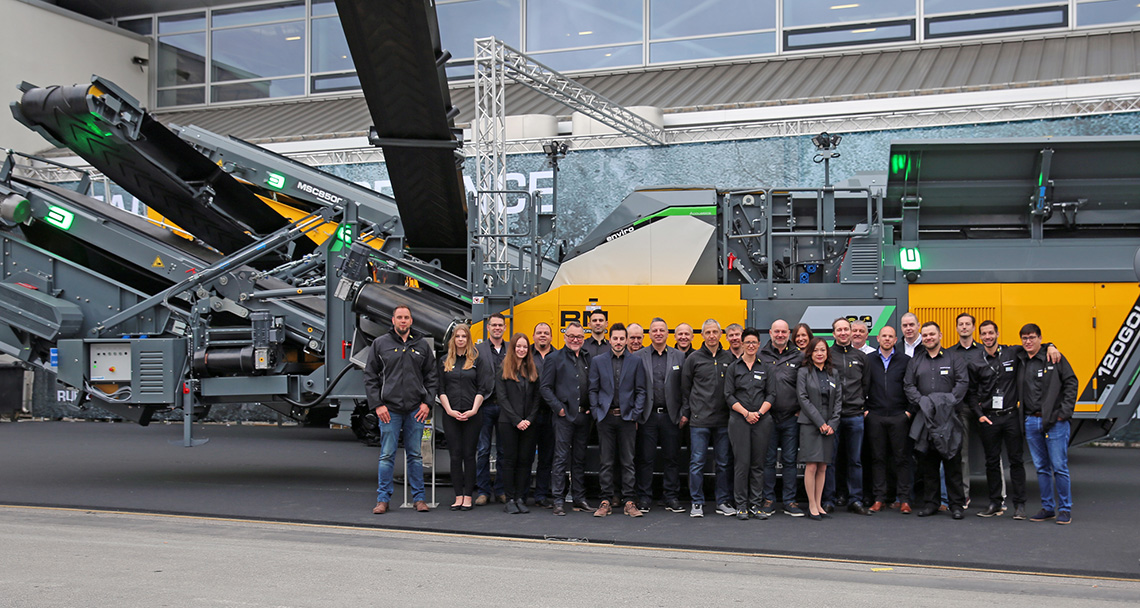 "Our crushers and screens communicate with the user either directly using light signals or via the RM GO! SMART App. This allows the operator to monitor the machine directly from the excavator cab and see the most important indicators at a glance without having to enter the machine's danger zone. Our goal is to make our crushers and screens even safer with RM GO! NEXT," explains RM founder and CEO Gerald Hanisch. This system has been implemented in both the new RM 120GO! next crusher and the RM MSC8500e hybrid screen. LED lamps visible from all sides of the crusher show the operator the current status of the machine in three colours (green, yellow, red). The machine communication lights signal the key statuses of operation, maintenance and warning. These lights are part of the standard equipment of the RM 120GO! next and RM MSC8500e machines.
Ex ski racer Hermann Maier at RM customer event
In addition to the RM machines, the former Austrian ski racer and multiple Olympic medallist and World Cup winner Hermann Maier was also a major attraction at the RM customer event.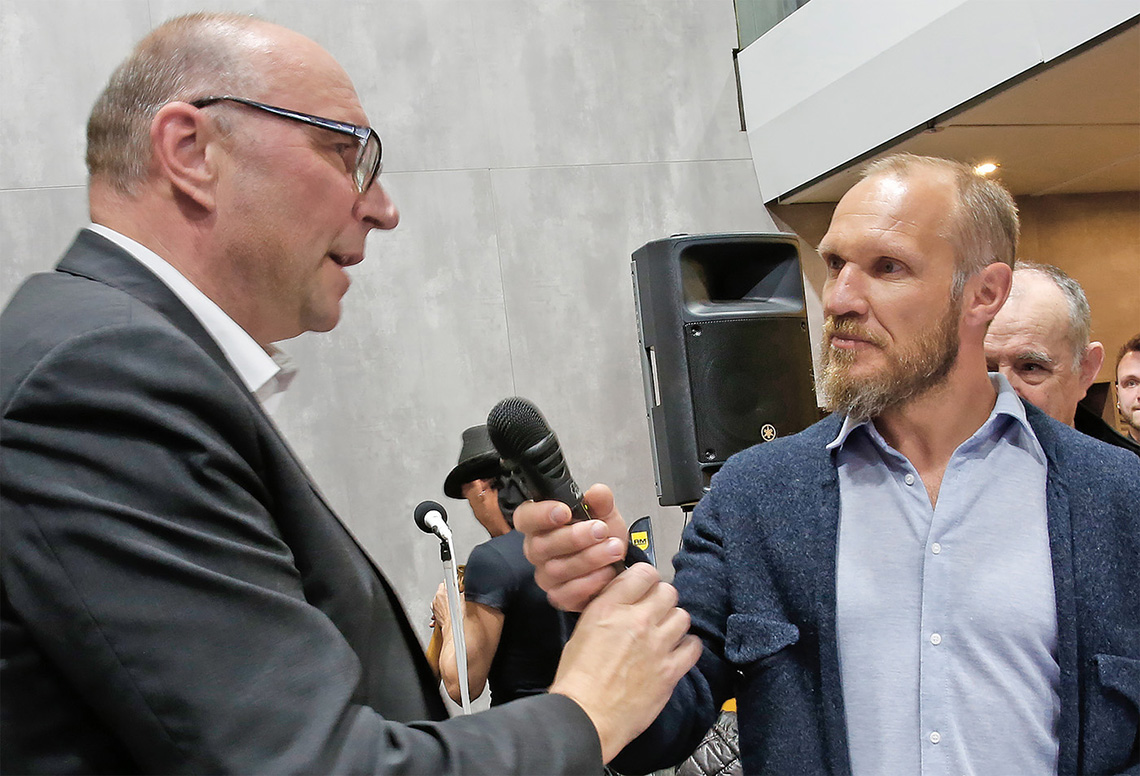 Hermann got to know RM a few months ago in Linz and was visibly impressed by the new RM NEXT concept. He also noticed the cohesion within the RM Family at the event, which can be seen at RUBBLE MASTER both in the team and in the way they work together with sales partners and customers. Accordingly, he enjoyed the relaxed atmosphere at the RM trade fair stand. Accompanied by Austrian delicacies, wine and "granite beer" as well as sounds from the acoustic artist Ali Andress and his band Fluglicht, everybody partied into the night RM-style.