Save up to 25% on fuel with RM solutions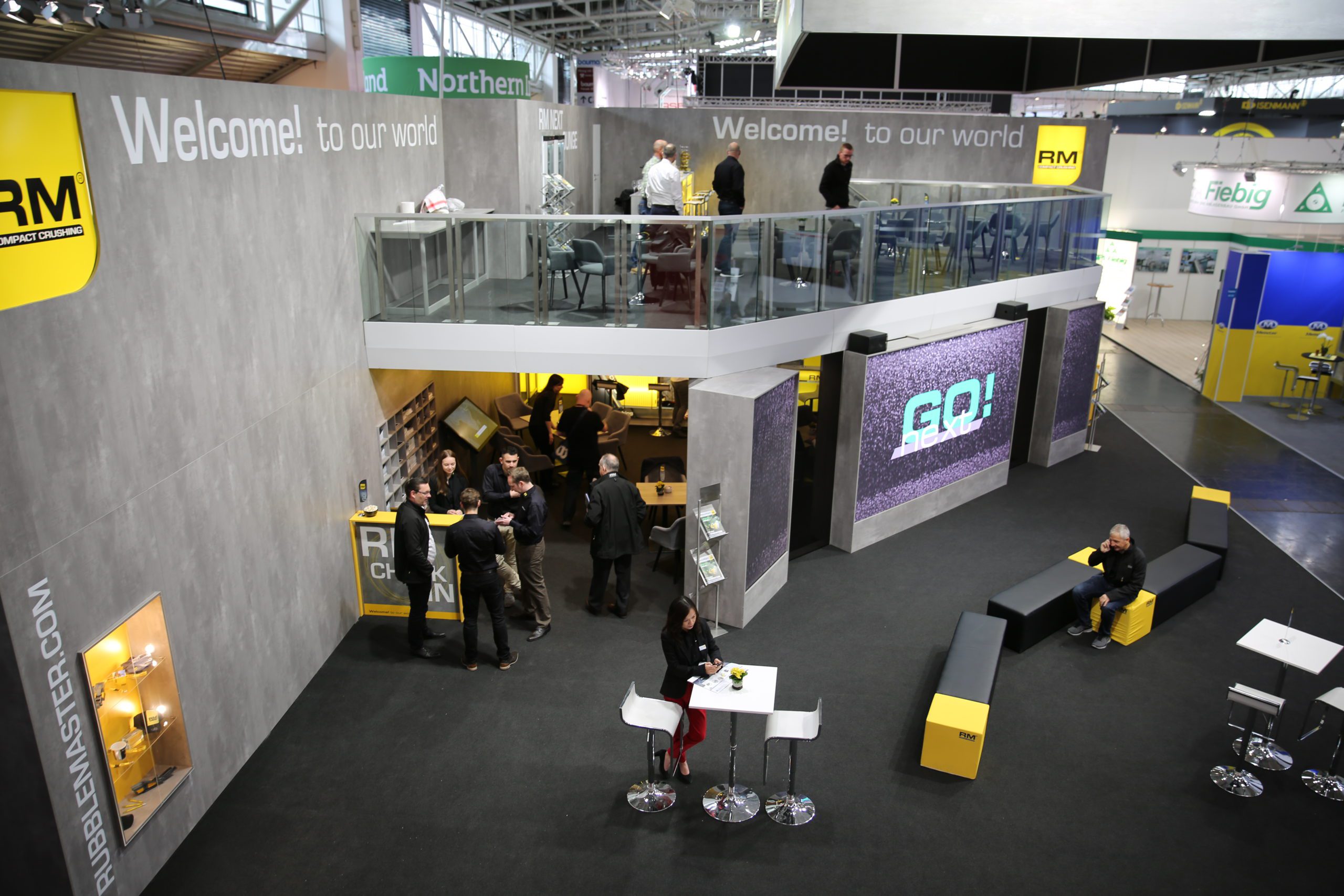 Meet the future of mobile crushing and screening at the RM Group stand
Under the tagline "Meet the Future", RM Group presents the latest products, developments and solutions in mobile crushing and screening at this year's bauma.
24 to 30 October, 2022, Trade Fair Center Messe München
Indoor stand: B2.236 &
Outdoor area: 12B.B12.11 (RM 100GO! hybrid & RM H50X)
You can book tickets for bauma further down this page. Here you will find tips on how to get there and opening times: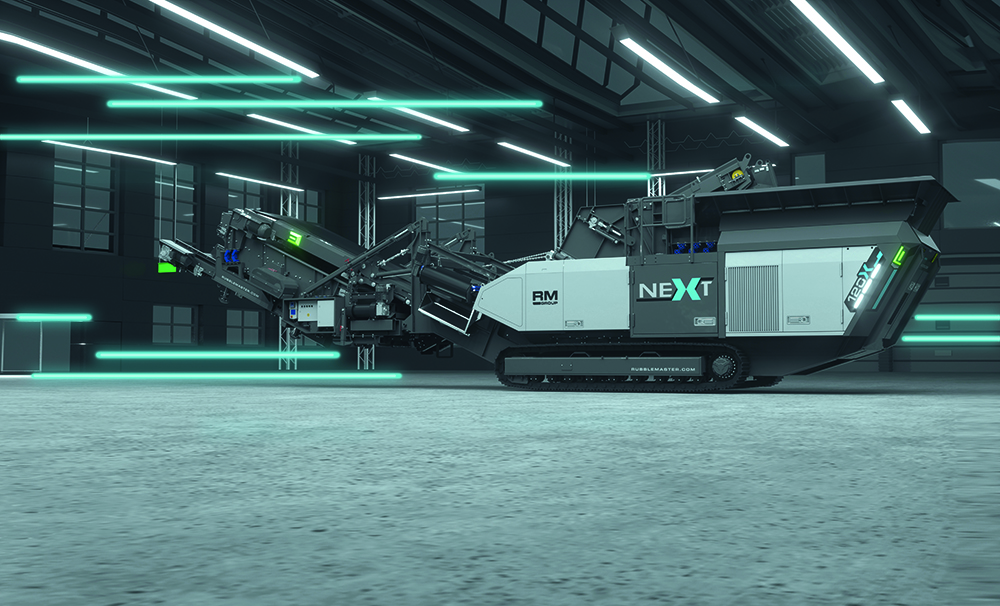 MEET THE FUTURE OF ELECTRIFICATION: How RM machines save you fuel
RM Group has been electrifying its crushers for more than 30 years – even in times before rising fuel prices. The RM NEXT philosophy sees us consistently pursuing this path: All new crushers and screens are developed as hybrid variants as a matter of principle and can also be operated fully electrically. This reduces fuel costs by up to 25 percent. Find out more about RM NEXT Level Electrification from our experts at the trade fair stand.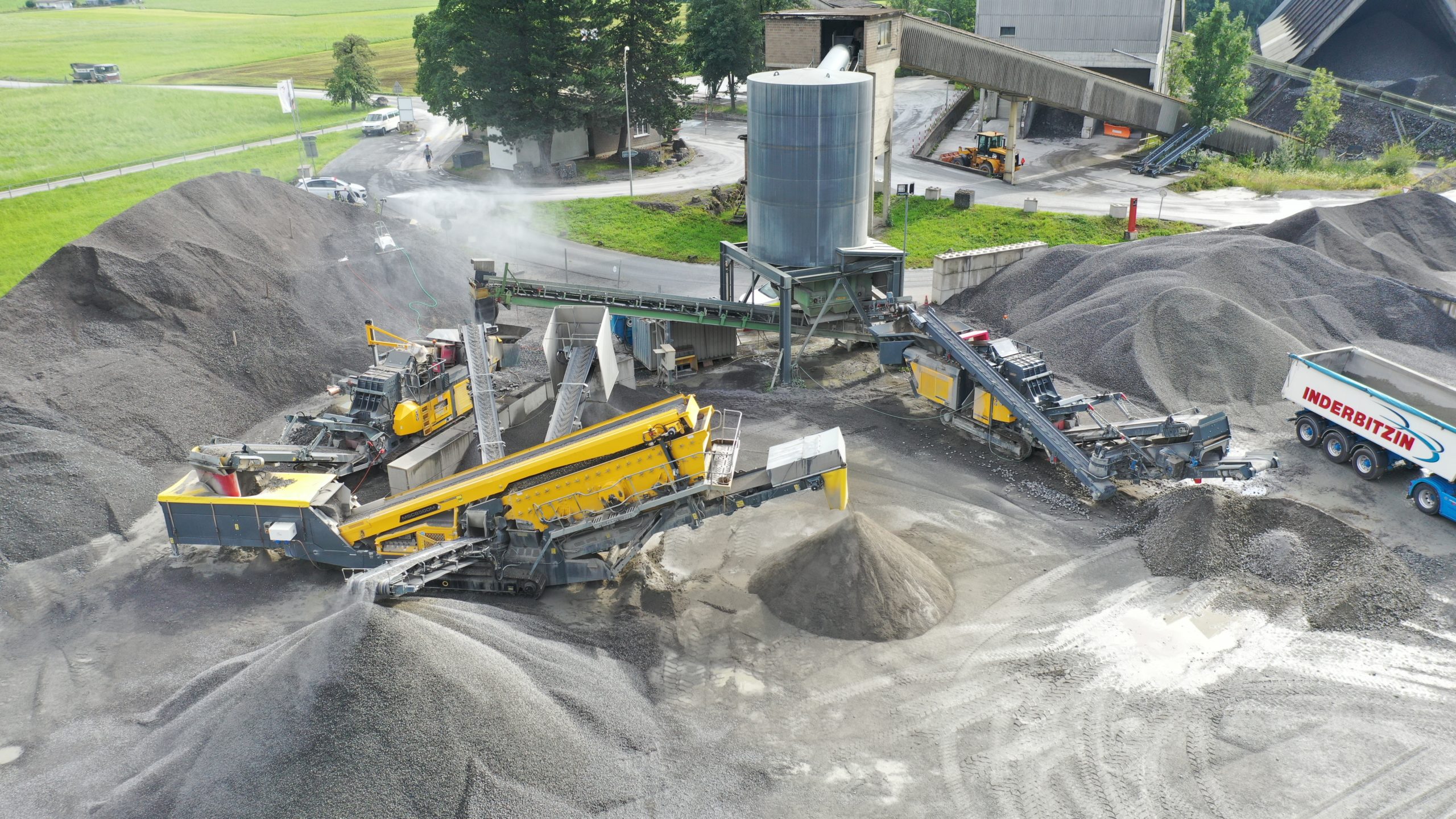 MEET THE FUTURE OF MODULARITY: With RM machines equipped for every situation
Different feed materials, small or large quantities, narrow or huge construction sites – the requirements for mobile crushers and screens are extremely varied. Buying RM machines is always the right decision because they can quickly and perfectly adapt to the situation on site. This is because RM crushers and screens perform extremely reliably in machine combinations and as stand-alone solutions. At bauma, you will find out more about a wide variety of classic crushing and screening combinations that will make your everyday work even more profitable.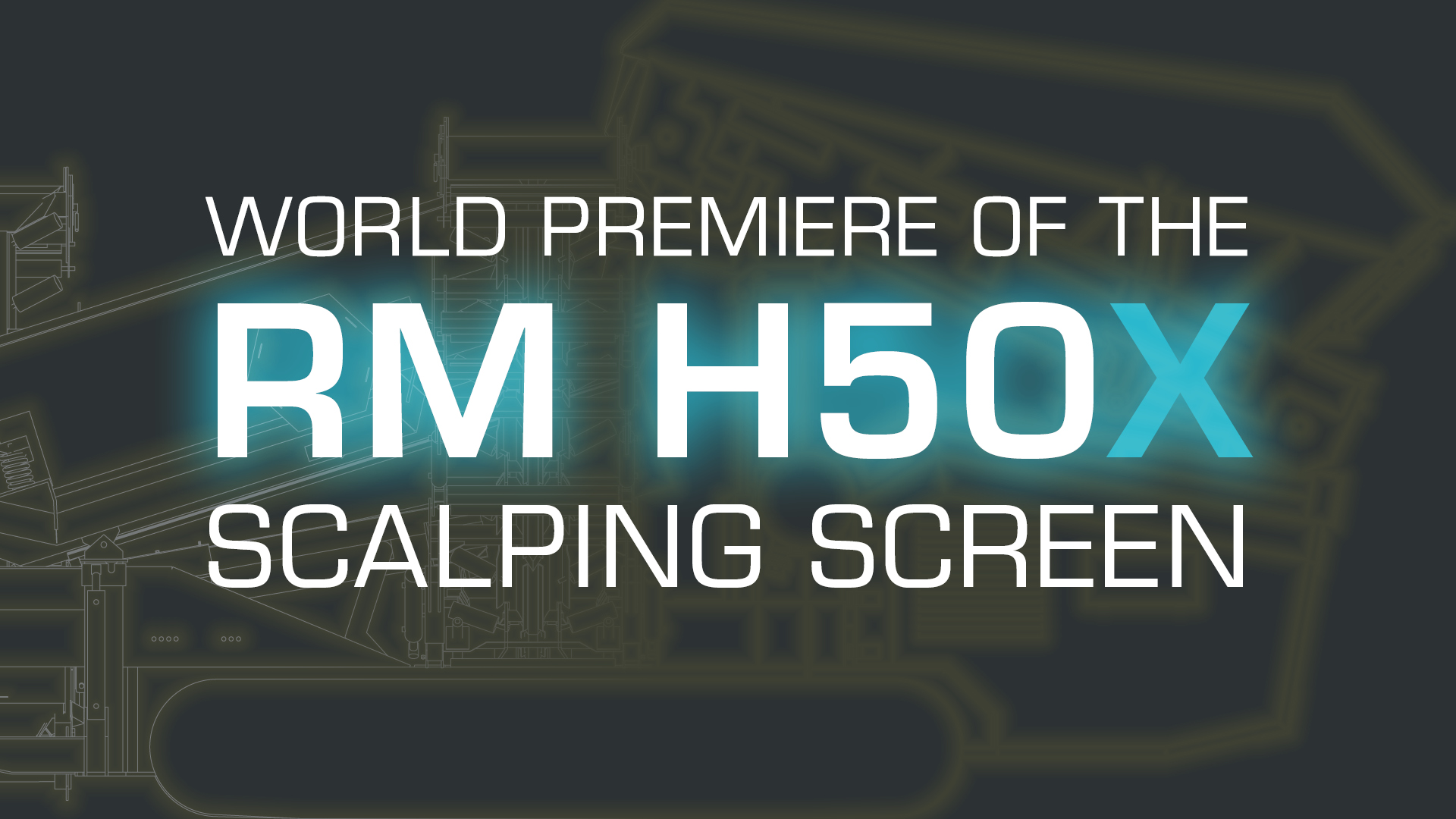 MEET THE FUTURE OF SCREENING: New RM H50X hybrid pre-screen
With the completely newly developed RM H50X hybrid screen, RM Group raises screening to a level beyond known standards. As the first screen built in compliance with the RM NEXT philosophy, it boasts the following impressive features:
XTREMELY FUEL-EFFICIENT
XTREMELY MOBILE & VERSATILE
XTREMELY SAFE
XTREMELY USER FRIENDLY
XTREMELY MODULAR
Want more sneak previews? Follow us on Facebook, Instagram, Linked-In and YouTube!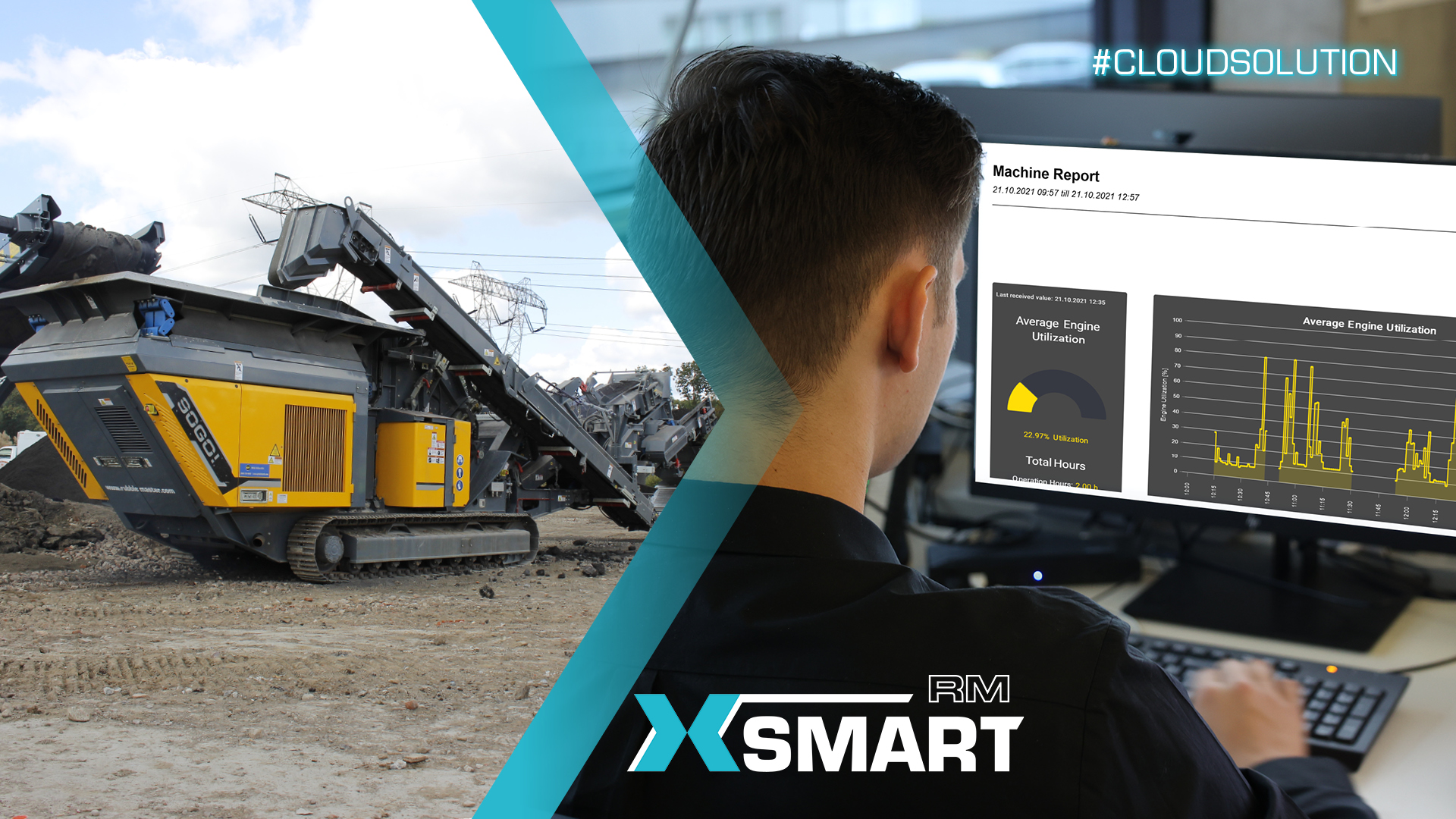 MEET THE FUTURE OF DIGITALISATION: Get more out of one day with RM XSMART
Keeping track of all your machines and collecting the necessary machine data could take a lot of time. Fleet management and condition monitoring solve the problem. RM XSMART makes it easy to deliver effective administration and efficient service. As a 24/7 digital assistant, RM XSMART can be accessed anytime, anywhere using a smartphone, tablet or computer. Find out more about the digital solutions and how they can support you in future.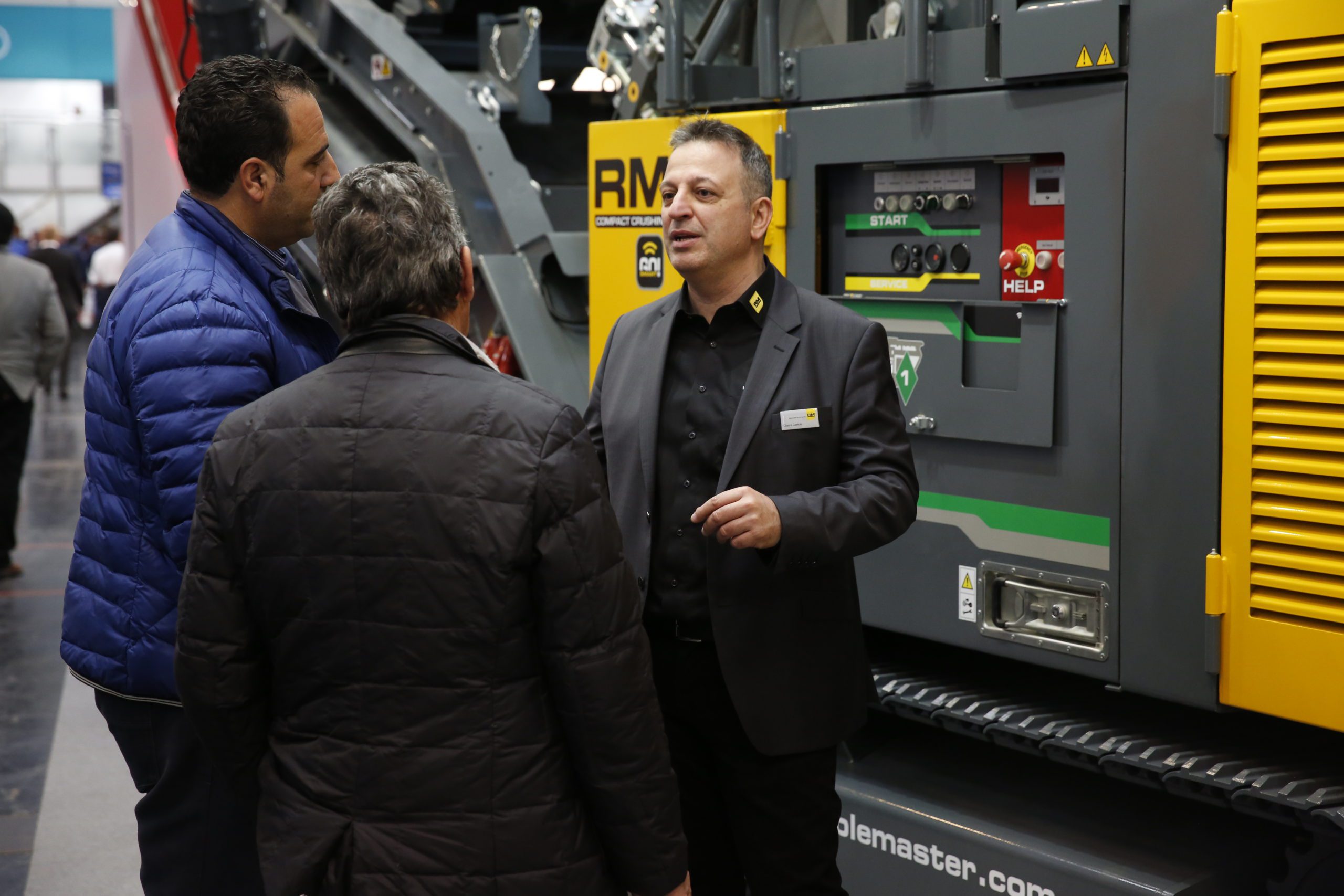 XPERT TALKS: Live Q & A with the RM experts
Talk directly to our experts about the new RM products such as the RM H50X hybrid pre-screen, RM XSMART and more of the latest developments. Come to RM's indoor stand B2.236 and register at RM Check-in for exclusive previews.