RUBBLE MASTER attaches great importance to the training of its apprentices and therefore the employees of the future. Twelve apprentices are currently being educated in both production and commercial apprenticeships. In February there were a number of highlights in the apprenticeship programme at RUBBLE MASTER, including the apprentice meeting with the management team which is held twice a year.
Apprenticeship abroad in Great Britain
Another highlight was a two-week internship abroad for Sofie Mayerzedt (apprentice office assistant) at our dealer Red Knight 6 in Great Britain. The exciting tasks ranged from visits to customers together with a salesperson to helping out with office work.
Sofie was able to take advantage of the opportunity to talk to existing customers and also wrote a job story for us about the recently purchased RM 90GO! featuring photos and information. "This internship was a unique opportunity for me which I can fully recommend to future apprentices. Not only did I gain an insight into the work of a sales partner, I was also able to improve my language skills and get to know London," says Sofie with enthusiasm.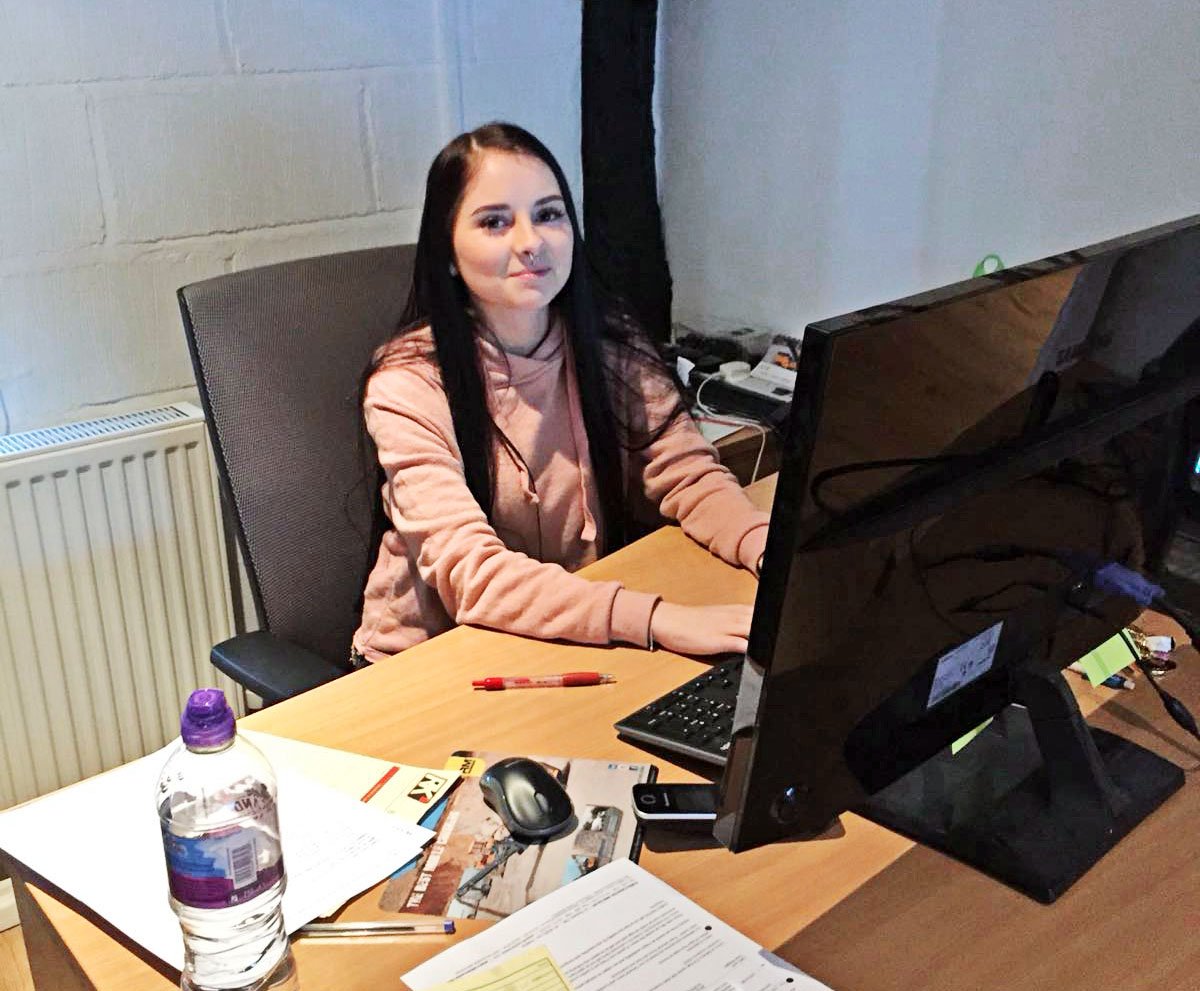 Internships abroad are not only offered to office apprentices. Stefan Kamptner, agricultural and construction machine technology apprentice, has also gathered initial experience in the UK and came into contact with some RM customers in the course of service work.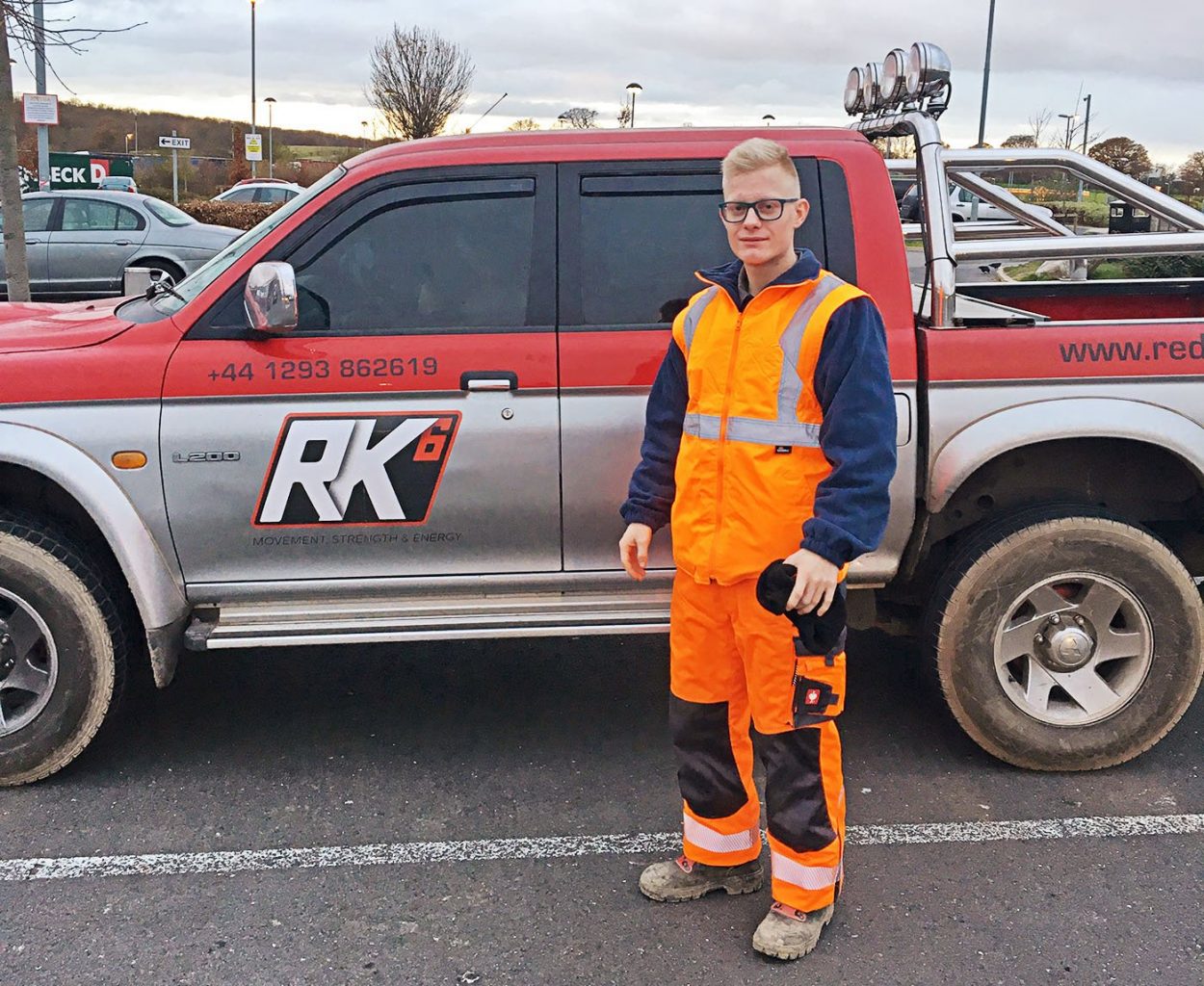 Awards for RM apprentices
Further to the high priority of apprenticeships, the focus at RUBBLE MASTER is also on the achievements of each and every individual. This is why we once again acknowledged the outstanding achievements in school by our apprentices in a ceremony on 19 February. Our congratulations go to:
Paul Moser, 4th year Metal Fabrication, with distinction
Matthias Pichler, 4th year Agricultural and Construction Machine Technology, with distinction
Andi Hagmüller, 3rd year Metal Fabrication, with merit
Markus Mayr, 2nd year Mechatronics, with distinction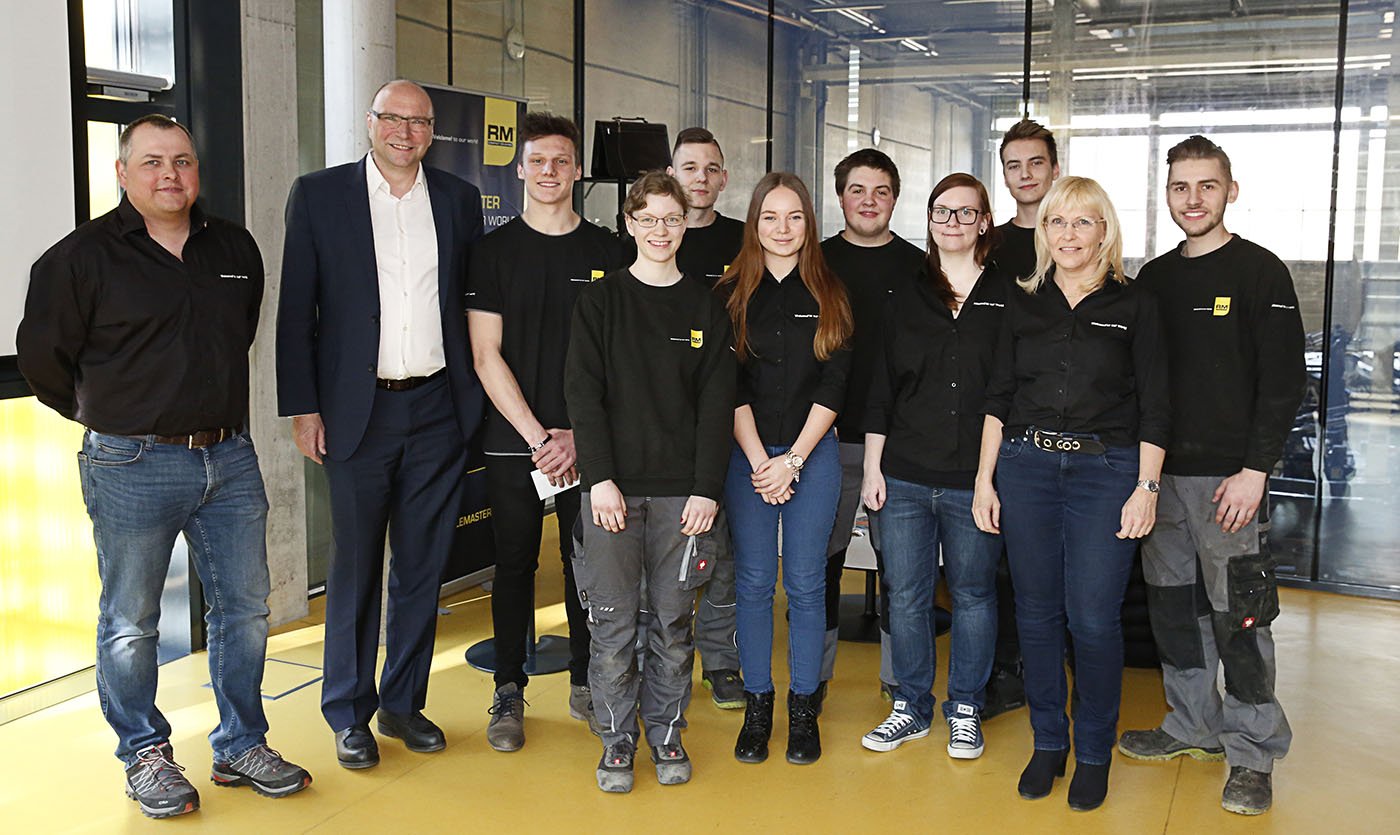 Apprenticeship contract signing celebration
Together with the awards the apprenticeship contracts for the new apprentices who will join the RM Family on 6 August were also signed. We are delighted that we have been able to find apprentices for almost all of the vacancies.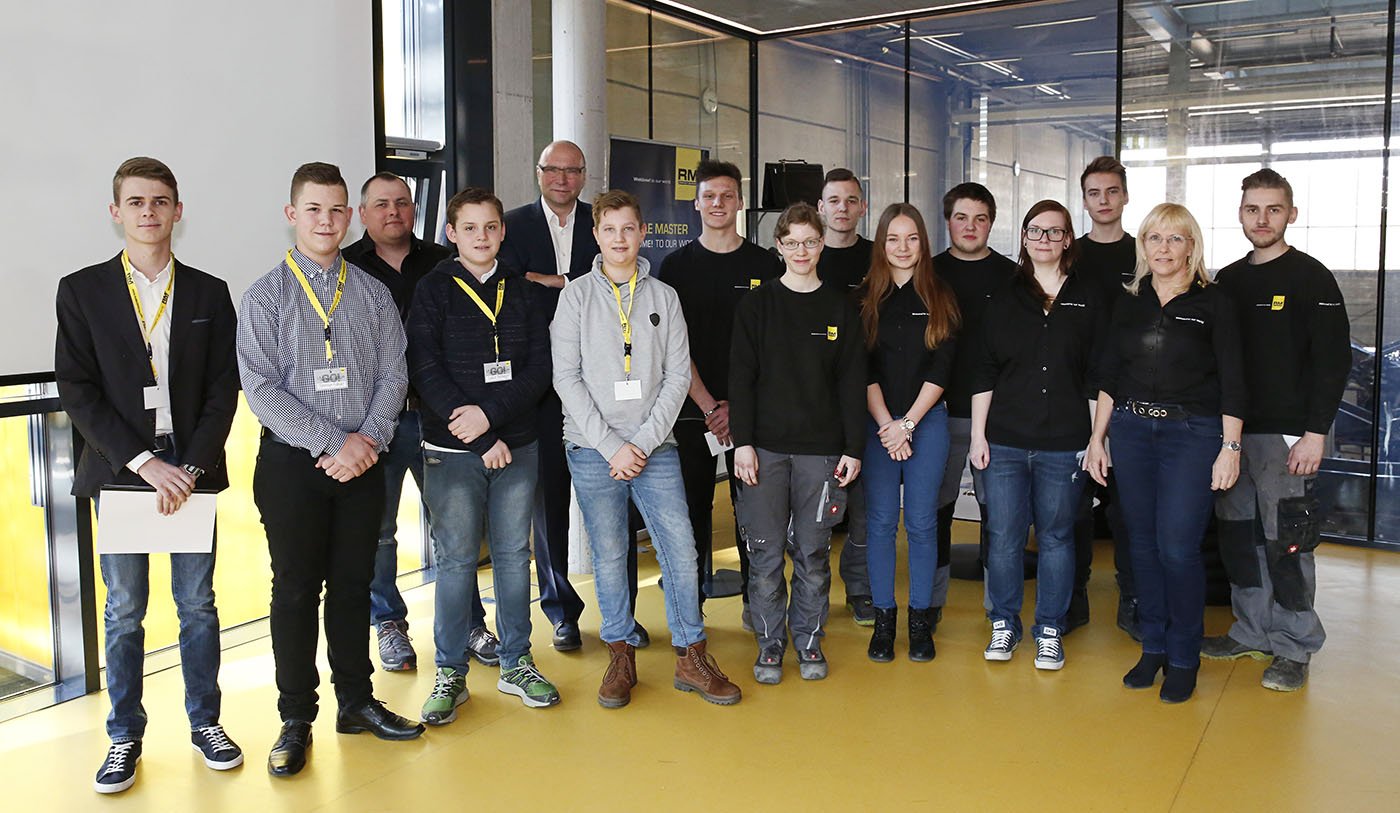 We are, however, still looking for an Apprentice Office Assistant (m/f). Launch your career with the global market leader and become part of the best team in the industry. We look forward to receiving applications to [email protected].