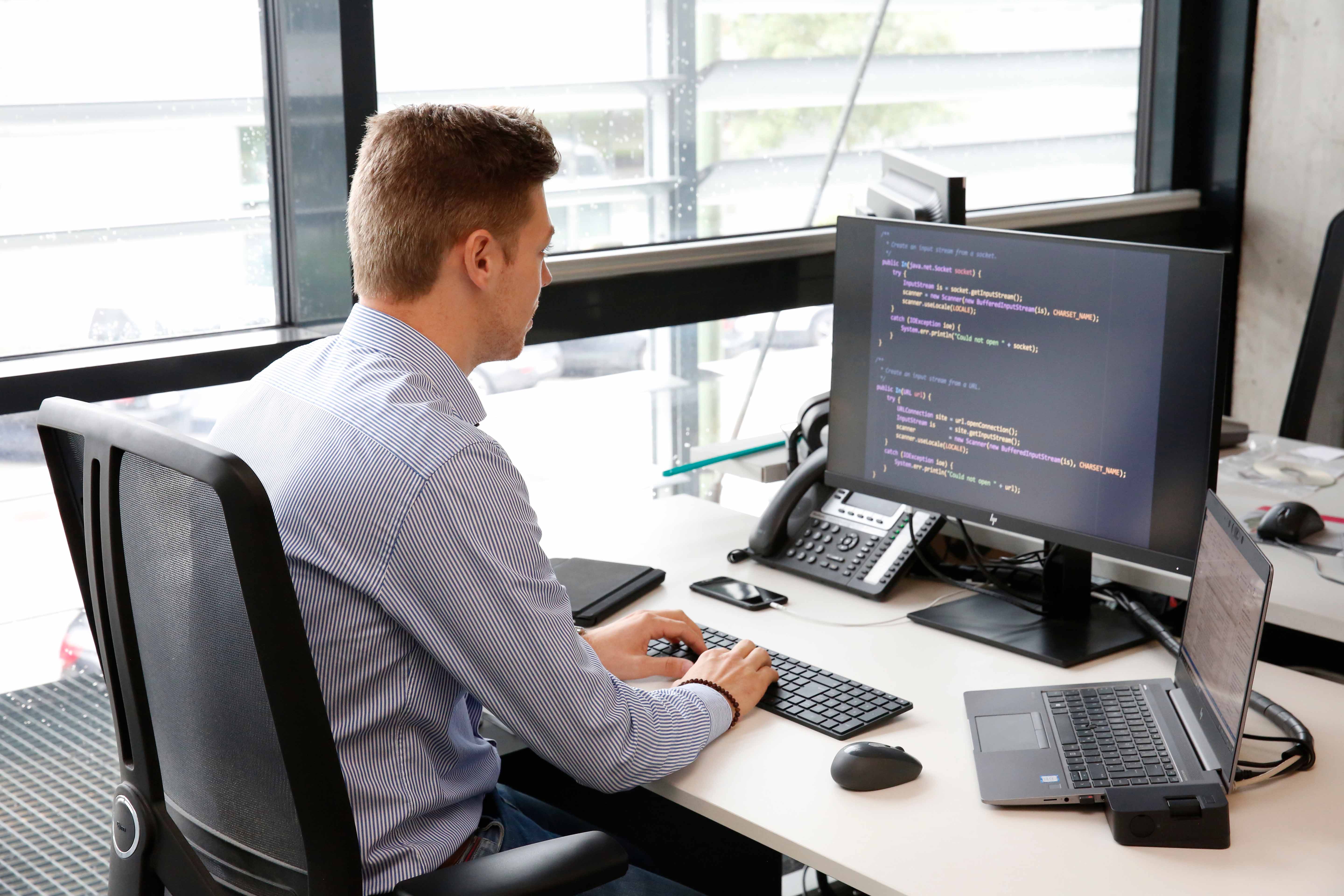 Become part of the RM Family!
Job Type: Full-time
Schedule: 4 day week
Location: Dungannon, Co.Tyrone
Salary: not disclosed

At RM Group, we seek out the best people, and when you work here, you feel from day one that you are part of the team and the RUBBLE MASTER family. RUBBLE MASTER Dungannon is a wholly owned subsidiary of the RM Group, a world leader in Crushing and Screening Solutions.
We are currently recruiting for Team Lead on a full-time permanent basis at our Centre of Excellence in Dungannon for our Final Assembly Department. You will be responsible to lead the Final Assembly department, working alongside our production teams and management.
---
Life Assurance Scheme
Axa healthcare
Employee Assistance Program
4 day week
Enhanced Employer Pension Contribution
---
Main Duties & Responsibilities
Support and encourage your Final Assembly team ensuring them the ability to produce quality output, through:

Arranging and taking daily/weekly meetings
Setting & communicating your teams' schedules for the shift & ensure the schedule is kept to the timeframe
Check and inspect work produce, and complete quality documentation
Organise your team, ensuring they have all the correct equipment required to carry out their role, safely

Ensure your team all have the relevant training required to successfully carry out their role, safely
Monitor the implementation and adherence to company policies and procedures
Cover holiday and absence periods for your team, ensuring a steady continuation of workflow
Welcome, mentor and develop new employees on best practice, ensuring teamwork
Investigate and solve any issues that arise with in the team, including if targets have not been met
Promote, encourage, and instil good working practices within the team, including effective communication with the team, monitoring, and commending team progress
Drive a Health & Safety culture within your team, ensuring full compliance to procedures, including adhering to PPE standards, and constructively challenging and reporting those failing to follow said procedures
Investigate and report any accidents, incidents or near misses and encourage preventative activity
Other duties deemed as reasonably required appropriate to the role and company requirements.
---
Specific departmental duties and activities
Handling Complaints (from both staff and customers)
Ordering stock (where applicable)
Reporting to senior level management
Inspecting the finished product before sending to PDI & dealing with any quality issues before handing over
---
Managing staff
Workplace Safety
Leading a team
Good communication skills
Planning and Organisational skills
Good time management
Work using own initiative
RM Dungannon are an Equal Opportunities Employer.
Applicants must have the right to work in the UK.
START YOUR CAREER WITH THE WORLD MARKET LEADER!
We look forward to receiving your application.
Send your CV to [email protected]
---
Please send us your application letter, curriculum vitae, certificates and various awards.
Contact person