RUBBLE MASTER
Welcome!

to our world
Don't Part with Your Profits!
RUBBLE MASTER offers a range of top-quality, high-performance mobile crushing and screening solutions for recycling, demolition, quarrying, mining and contracting applications. RM's all-mobile equipment meets the highest specifications for mobility and versatility, both on-site and on-road.
Enter the world of the market leader in mobile compact crushing and recycling. Let RUBBLE MASTER's North America Team open up new perspectives for you, find new ways to shape your business and help you take advantage of new and lucrative niches.
Turn Your Stockpiled Waste into Dollars!
RM Xperience Days 2016
29 September - 1 October 2016

RM Headquarters Linz
RUBBLE MASTER
www.rubblemaster.com
Visit us and Xperience the world of RM!
RUBBLE MASTER LIVE DEMO SHOW

16 to 17 September 2016
RUBBLE MASTER

Experience the amazing powers of RM compact crushers. Visit us at 1074 Concord Ave, Belmont, MA 02478
During the RM Xperience Days 2016 more than 400 customers and partners from all around the world joined a gigantic live product demo.
In an impressive choreography, all RM compact crushers demonstrated why it is worth deciding for a RUBBLE MASTER.
Delivery of the All-New RUBBLE MASTER RM 90GO! to a customer in Northern Alberta, Canada in July 2016.
Customer appreciates the new features of the RM 90GO! closed-circuit-plant – quickest set-up time – off the trailer & ready to crush in less than 10 minutes – by having a spec product on the ground!
Open circuit production of 2″- material. Easy change from open to closed circuit production. Material is reused for agricultural laneways.
RM celebrated its 25-year success story together with over 400 guests. Visitors were captivated by the numerous highlights, including the premiere of the RM 120GO! live in action in front of an audience. Xperts Xchange gave dealers and customers the opportunity to discuss and share their experiences with each other.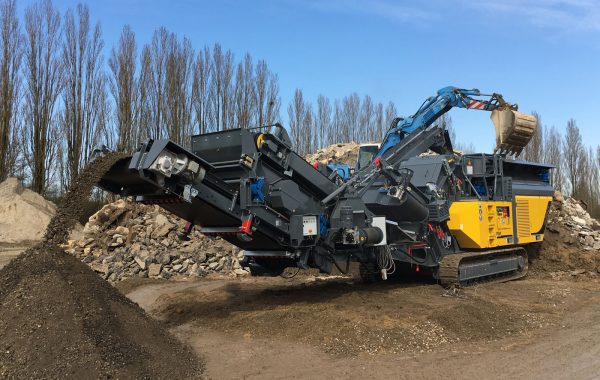 You are invited to attend a Live Demo Show on the RUBBLE MASTER RM 70GO! and the RM 90GO! Compact Crusher this September. Come join members of the RUBBLE MASTER and Ambrose Equipment team to watch the compact crushers in action.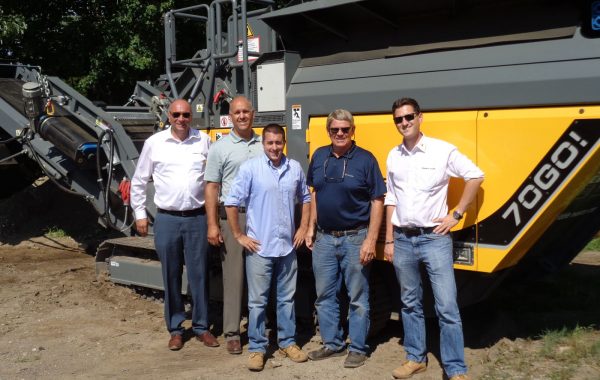 Ambrose Equipment – a premiere equipment dealer in the asphalt and paving industry in New England – is now representing RUBBLE MASTER to complement their product offering around the entire paving process.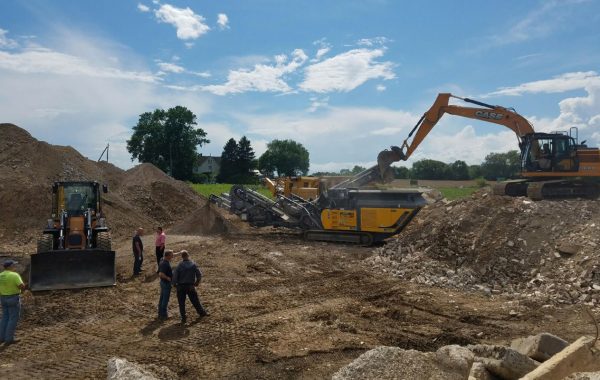 Preview of the new RM 70GO! 2.0 tracked impact crusher:
– Finger screen provides exceptional performance on dirty and wet material
– Small footprint for easy operation on small areas including inner city and indoor jobsites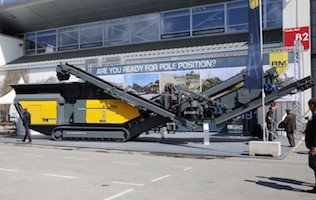 Innovations like the Spec2App, the new RM 120GO! impact crusher and the GO! SMART were just some of the highlights at RM's stand at the bauma 2016 trade fair. We were delighted by the countless visitors, along with the opportunity to celebrate RM's innovations with both our existing and potential customers.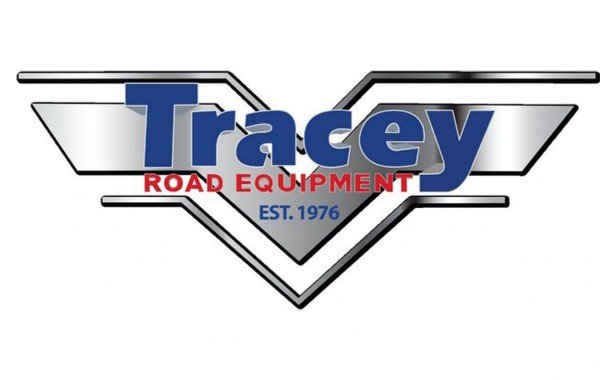 RUBBLE MASTER is pleased to announce that Tracey Road Equipment has become the official distributor for RM crushing and screening equipment in all areas of upstate New York, north of New York City. The partnership aims to expand the availability of the full RUBBLE MASTER product line.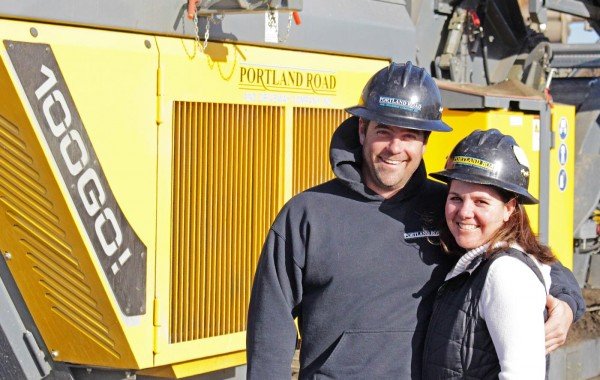 "Breaking new ground into a new era with RM"
To say we are pleased with our purchases would be an understatement. These machines have changed not only our bottomline, but our outlook on how we build projects. We can't wait to see where we go from here.
Tom B., Road Contractor, OR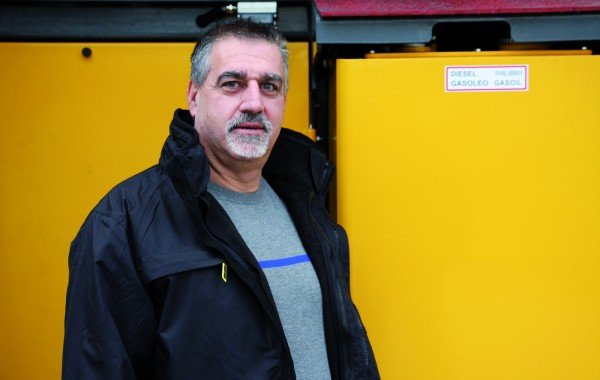 "Everything is so quick and easy. It gives us a competitive edge."
"I like the machine and the consistent product it makes. Especially, I like the screen-box – changing screens is easy and we can adapt quickly to changing project demands."
Warren L., crushing contractor, CT