RUBBLE MASTER
Welcome!

to our world
Don't Part with Your Profits!
RUBBLE MASTER offers a range of top-quality, high-performance mobile crushing and screening solutions for recycling, demolition, quarrying, mining and contracting applications. RM's all-mobile equipment meets the highest specifications for mobility and versatility, both on-site and on-road.
Enter the world of the market leader in mobile compact crushing and recycling. Let RUBBLE MASTER's North America Team open up new perspectives for you, find new ways to shape your business and help you take advantage of new and lucrative niches.
Turn Your Stockpiled Waste into Dollars!
CONEXPO 2017
March 7 – March 11, 2017

Las Vegas, NV
Conexpo
http://bit.ly/Conexpo
Imagine what's next – meet RUBBLE MASTER AMERICAS at booth # S-5057
AED SUMMIT 2017
11 - 12 January

Chicago, IL
AED
www.aednet.org
Visit us at booth #108
RUBBLE MASTER open house at the factory in Austria. Live demos and 25th anniversary party. At this year's RM Xperience Days we were happy to welcome so many partners and customers from the USA and Canada. It was great spending these three days at the RM Headquarters with you and showing you our latest innovations. Thank you for these nice words and have a Merry Christmas!
During the RM Xperience Days 2016 more than 400 customers and partners from all around the world joined a gigantic live product demo.
In an impressive choreography, all RM compact crushers demonstrated why it is worth deciding for a RUBBLE MASTER.
Delivery of the All-New RUBBLE MASTER RM 90GO! to a customer in Northern Alberta, Canada in July 2016.
Customer appreciates the new features of the RM 90GO! closed-circuit-plant – quickest set-up time – off the trailer & ready to crush in less than 10 minutes – by having a spec product on the ground!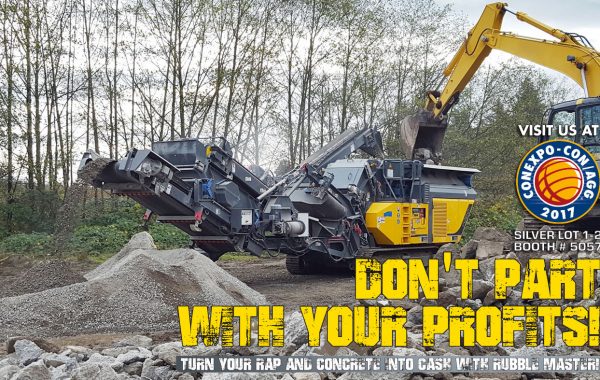 RM is ready for Conexpo 2017! We look forward to welcoming you at our booth – Silver Lots 1 & 2, booth #S5057. Learn about our latest products & services!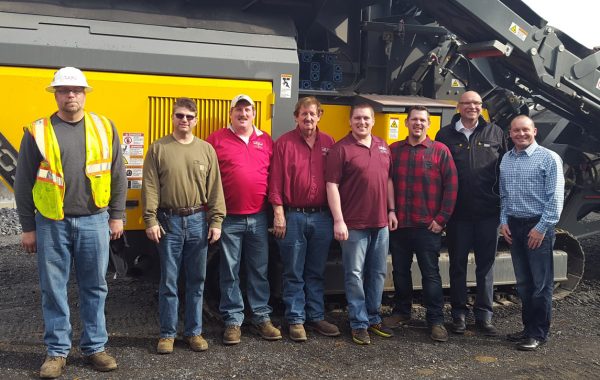 EK Service, utility & paving contractor based out of York, PA recently invested in a RUBBLE MASTER RM 90GO! crusher. Aim of game is to turn their job site waste – such as broken asphalt and concrete – into valuable & re-useable aggregate and gain some cutting edge.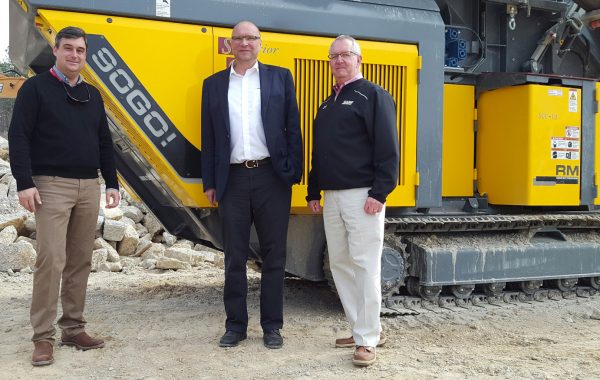 Hills Machinery off to a strong start with RUBBLE MASTER in the Carolinas.
We look forward to serving customer in North & South Carolina.
Hills Machinery is the official sales, rental & service partner for RUBBLE MASTER.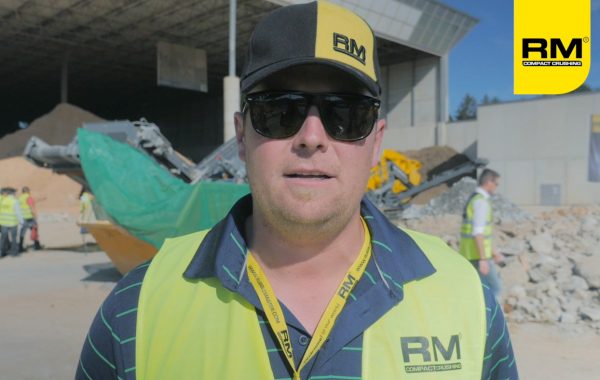 Super-efficient RM crushers
"We purchased an RM 90GO! last year for some remediation work of concrete and it's been excellent. Very little downtime and super-efficient. We couldn't be happier." – James Secord, Roughrider, Canada
Great company with great products
"RM is a great company to deal with. Excellent service, customers very happy with the machines and yeah, we couldn't be happier to be a RUBBLE MASTER dealer and look forward to working with them for many years to come!" – Brad Dewit, President of our dealer Shearforce Equipment, Canada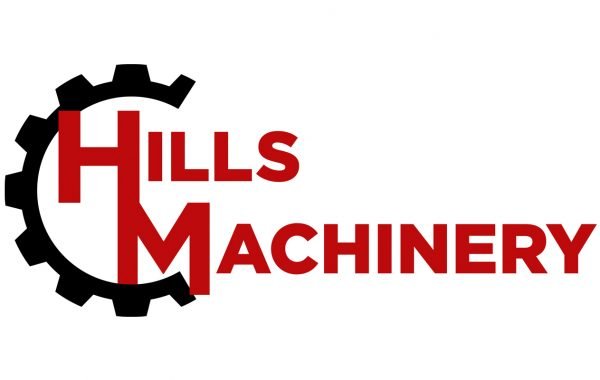 Hills Machinery covering the Carolinas – RUBBLE MASTER gladly announces new partnership. Customers in the Carolinas will benefit from Hills Machinery's expertise and product support. Schedule your RUBBLE MASTER crusher demo today with Hills Machinery.
RM celebrated its 25-year success story together with over 400 guests. Visitors were captivated by the numerous highlights, including the premiere of the RM 120GO! live in action in front of an audience. Xperts Xchange gave dealers and customers the opportunity to discuss and share their experiences with each other.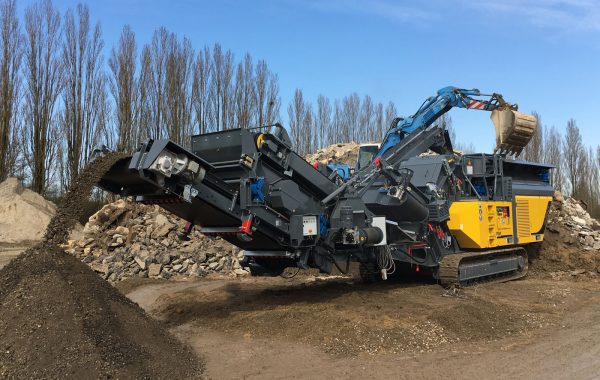 You are invited to attend a Live Demo Show on the RUBBLE MASTER RM 70GO! and the RM 90GO! Compact Crusher this September. Come join members of the RUBBLE MASTER and Ambrose Equipment team to watch the compact crushers in action.