Expand Your Choices without
Expanding Your Budget
With hundreds of crushers and screens available, there's no better place to find used RUBBLE MASTER equipment. New inventory arrives all the time, so set up alerts to make sure you don't miss out on the perfect used machine.
Top 3 Things to Consider
You have found the perfect used crusher or screen and are ready to pull the trigger. RUBBLE MASTER assists you with a smooth start so that you can put your mind at ease and just grow your business.

Get Free Information
Contact RUBBLE MASTER to check the history of the machine.

Plan for a Training
RUBBLE MASTER offers affordable on-site factory direct training for you and your crew.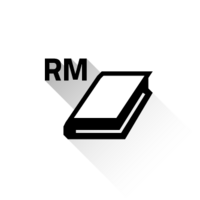 Get the Latest Manuals
As equipment lines evolve parts, procedures and manuals evolve. Request the latest manual for free, so that you increase the uptime of your used machine.
Get Your Used Crusher or Screen Financed Today
A used RUBBLE MASTER crusher or screen is a good way to start your material processing operation. We can help you get your equipment financed, so that you can start processing your materials and boost your profits.

Don't Miss The Perfect Used Machine
Once a month we send out the best deals and steals. Subscribe to our used equipment newsletter to find the best value for your budget.