Expand Your Choices without
Expanding Your Budget
With many used crushers and screens available, there's no better place to find used aggregate equipment for sale. New trade-in and rental return inventory arrives all the time.

If you don't have reliable used aggregate equipment your profits are at stake.
---
Without easy to operate equipment you're wasting man hours on repairing equipment, you are overwhelmed by the complexity, you are eating away at profit margin with outdated processes, and the growth of your company is being held back.
At RUBBLE MASTER we support our used aggregate equipment.
Maximize profits. Minimize downtime.

RM Lifetime Service
We support our equipment regardless of hours and age with parts and service so that you can purchase a used RUBBLE MASTER with confidence.

Premium Componentry
At RUBBLE MASTER we carefully select premium parts suppliers to extend life expectency, so that you get the most out of your machine.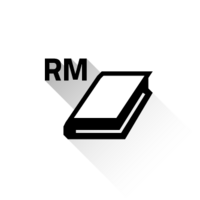 Complete Machine Documentation
Our aggregate equipment comes with detailed parts books, operator manuals, and schematics so that you can fix issues faster and keep crushing.
Your Path to Used Aggregate Equipment

Get The Equipment
We'll pair you with a crushing & screening expert to help you choose the right used aggregate equipment that meets your needs and makes you money. We can even help you find the right financing for your new investment.

Get The Training
Once you get your equipment, we'll train your staff onsite - your material, your machine. We inspect our used aggregate equipment so you can start processing with confidence.

Get It Done
Dominate the jobsite with used aggregate equipment that holds up its end of the bargain. You'll spend time getting the job done - not fixing your machines. You'll look forward to watching money coming out of your new machine every day you're on the job.

Onsite Operator Trainings
When you purchased a used RUBBLE MASTER an on-site training is money well spent. We'll share our knowledge so your crew can be faster, more efficient, more productive and safer on the jobsite.

Hello! Have you recently purchased a new or used RUBBLE MASTER product?
---
We want to get to know you! Register your RUBBLE MASTER product today to receive your personal welcome gift and stay up to date regarding product updates and events.
Can't find what you are looking for?
You deserve great equipment at an affordable rate. Submit your e-mail address to receive used aggregate equipment availability and specials.