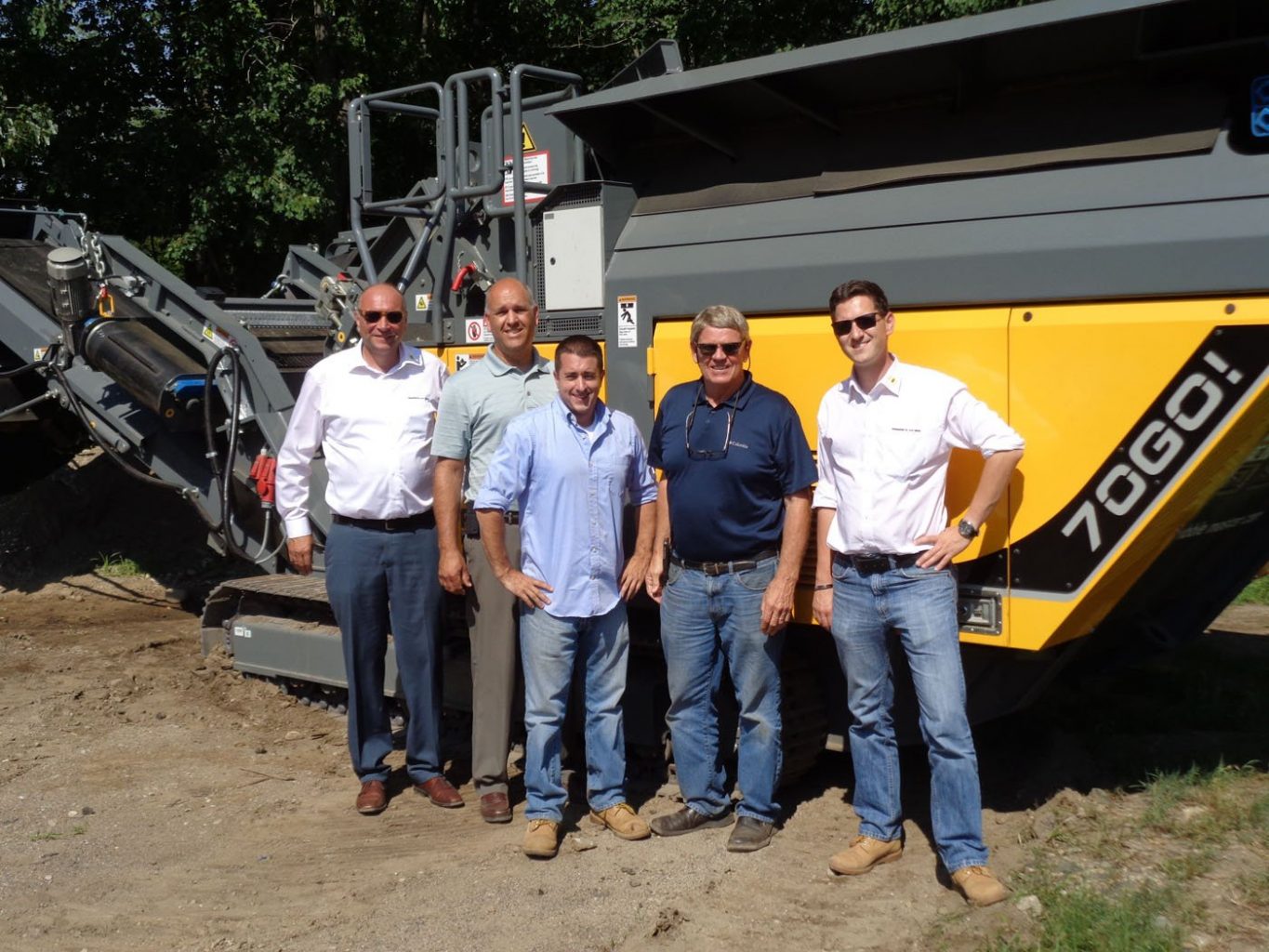 Ambrose Equipment became the new RUBBLE MASTER dealer in New England in August 2016. Ambrose Equipment Company, formerly Wood's CRW Corp. of NH, was established in 1987 and is recognized today as one of the premier construction equipment distributors in the Northeast. Locations are in Hooksett, NH and Plainville, MA, covering the States of Massachusetts, New Hampshire, Vermont, Maine and Rhode Island.
"It is a really great fit for us and completes our offering to our customers who face high disposal costs of waste material such as asphalt, concrete and general C&D waste." said Jeff Lothrop, president of Ambrose Equipment Company. "It allows us to complement our product offering around the entire asphalt and paving process. The waste material can be processed on-site or in a contractor's yard to a useable and gradable base material to be reused on new projects. This process makes sense for every contractor."
"We've had a very positive response from the customers in the New England market and we are looking forward to a prosperous relationship with Ambrose." said Gerald Hanisch, CEO of RUBBLE MASTER. "For us it is important that a dealer understands the needs of contractors and who provides the service our customers deserve. Ambrose has been in the paving, highway and roadbuilding business for decades and enjoys a good reputation among contractors. Premium equipment requires premium service. We know this, we understand this, and we make sure that the service is there.
We are excited to have Ambrose on board. There will be a demo of the RM 70GO! Compact Crusher in September."
Sign up for any info via e-mail [email protected]