The rebuilding of Austria's highest railway station – "Schneeberg" – came with major challenges for everyone involved. The most economical solution for the customer was clearly to recycle and reuse the material on site.
This cost-saving option was possible only with a small but high-performance crusher – the RM 60 including final screen, which was able to make the journey up to 1,800 m above sea level on the "Salamander" cog railway. The RM 60 was just as powerful as the small cog railway that carried it to the job site as it processed 5,000 cubic metric tonnes of limestone. The smallest RM crusher handled the entire processing in a single step, thus saving a number of expensive steps: the complex and time-consuming transportation of the natural stone to the valley on the cog railway, forwarding it to a place where it can be recycled and then taking all the construction material back up to the job site on the mountain.
Our crushers in action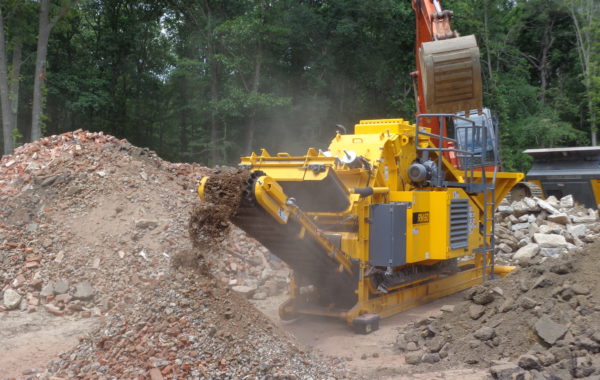 The RM 60 is the most compact impact crusher available and the ideal choice for contractors and aggregate producers who are looking to process smaller quantities or excess materials. The 29,000 lbs machine can produce a variety of finished spec products.