8 concrete crushing benefits that actually boost your productivity
Make your life easier and maximize your profits.
8 concrete crushing benefits that actually boost your productivity
Make your life easier and maximize your profits.
Concrete crushing helps you save costs,
and improves the productivity of your business.
Contractors start concrete crushing to improve their material processes and save disposal, trucking, and new aggregate costs. However, there are many more benefits to concrete crushing that make your business more productive, save more costs, and reduce the hassle.
"The reason I got my own crusher is because I relied on other people and in my industry relying on other people does not work"
Joe Maggio, Joe Maggio Construction
Why waste time with inefficient material processes that are frustrating and holding you back from growing your business?
As you grow your business you have to improve your processes otherwise you struggle to manage your business. Crushing concrete is an avenue to improve efficiencies and minimize the headache.
Keep your best people
Owning a concrete crusher and crushing your own material allows you to stay busy over the off-season so that you can keep key people on the payroll. Stockpile concrete over the busy season so that you can processes it in the off-season.

Offseason & rain-day work
When you can't work because of weather conditions you can always do some concrete crushing and enjoy nature's dust suppression.

Get going faster in the mornings
Cocnrete crushing allows you to have a stockpile of aggregates ready to go at any given point in time. Pre-load your dump truck in the evening so that you can get going faster the next morning.

Take control of material quality
The quality of recycled concrete depends on the raw material quality (e.g. contaminants, dirt), the processing (jaw vs impact crusher product), and stockpiling method. If you can't purchase a consistent high quality product you face client complaints and are hurting your reputation. Crushing your own concrete material allows you to manage and separate the raw materials for your recycled concrete product.

Become independent from quarry hours, recycle yard hours, and your crushing contractor's schedule
It's a fact - you can waste a lot of time waiting for others. Being able to crush concrete on your own allows you to become less dependent on quarry and recycle yard hours so that you can work longer days and avoid ques on your way in or out. Crushing concrete is your fast-track to accelerate your processes.

Sell recycled aggregates and the trucking
Having your own crushed conrete product for sale allows you to also sell the trucking. If you allow general pick-up you waste an opportunity to accelerate your trucking business.

Maintain a clean yard
If you can't get rid of material you are forced to dump material temporarily in your card. Without crushing concrete you accumalte stockpiles that consume valuable space and impose a potential safety hazard. Processing your material regularly keeps your yard clean so that you can be proud of your operation.

Pocket more money with liberated rebar
Crushing concrete yields also large amonts or rebar. Turning in rebar at your local scrap matel collector provides an additional unexpected cash income. Optionally, you can use an hydraulic magnet excavator attachment to sweep the site for collecting all ferrous material form the jobsite.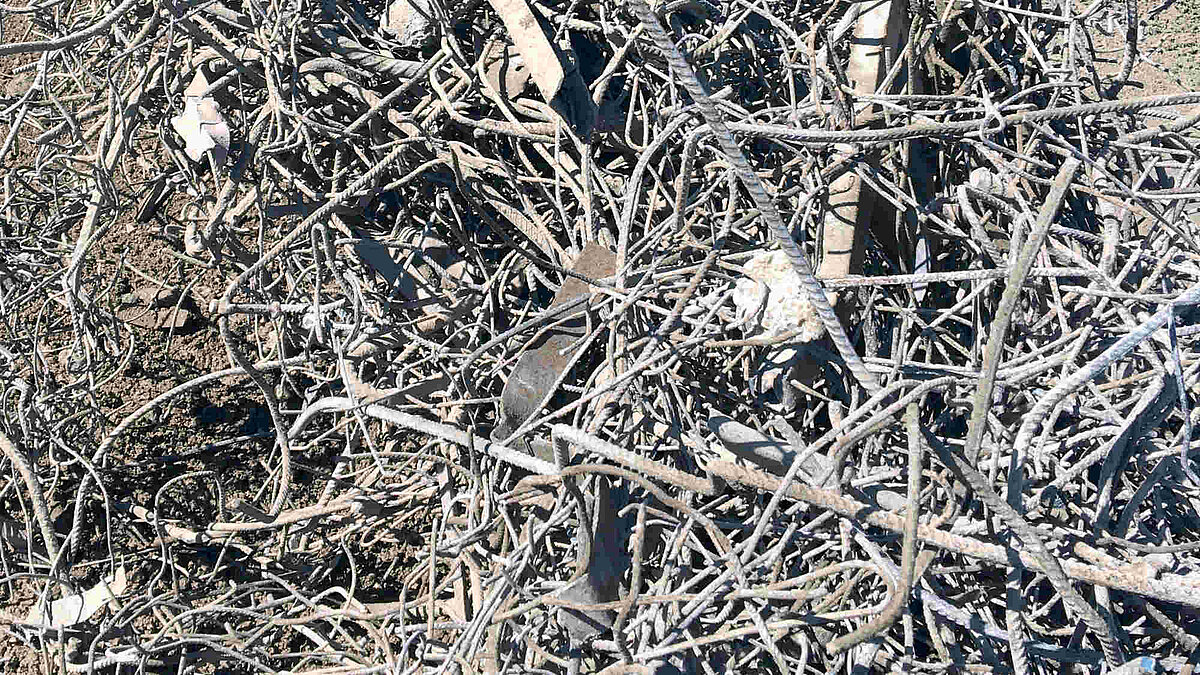 Get our Best Advice
Join over 16,000 people who receive practical crushing & screening tips every month.