"No compromises" is the motto for the RM 90GO!. Powerful, versatile and profitable, it transforms all mineral materials into high-quality cubic aggregate. With an efficient diesel consumption it processes up to 160 t of material an hour. The mobile crusher unit is an investment that pays for itself very quickly. Using the wireless remote control, RM mobile impact crushers can be operated from the safety of an excavator loading the crusher. Feed speed is adjusted from the remote control.
All RM impact crushers can be tracked whilst crushing is taking place meaning no interruption to the crushing process. Because it can be operated by one person and has low wear costs, it is going to save you a whole load of time and money. And it is an investment that can be used wherever you want – whether it's in the inner city or up in the mountains. That is thanks to the unique compactness and manoeuvrability of the RM 90GO!. All in all, this is a dream crusher for professionals.
Technical Data
RM 90GO! - tracked crusher


Throughput
Up to 200 t/h, depending on material
Inlet opening
860 x 650 mm
Crusher unit
Impact crusher
Power unit
John Deere diesel engine, 6 cylinders
194 kW at 1800 rpm

Weight
23,600 kg
Options
Hammer changing device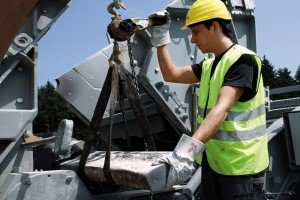 Using the hammer changing device including lifting hoist you save time and money and increase safety when changing over hammers on your mobile crusher.
Hammer holder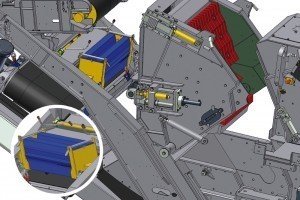 With this holder you can always have a replacement set of hammers available on-site. The holder provides space for two replacement hammers directly on the machine.
Dust suppression system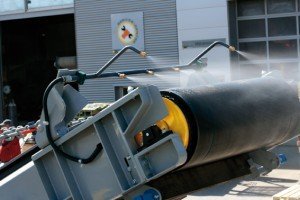 Thanks to the dust suppression system you can reduce dust emissions and increase acceptance of the mobile crusher when operating in residential areas.
Light mast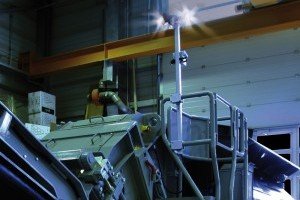 With additional floodlighting provided by the light mast, you have sufficient light to work safely even at dawn and dusk.
RM OS
The oversize material separator enables you to combine the RM 70GO!, RM 80GO! and RM 100GO! to make a perfect processing plant.
RM MS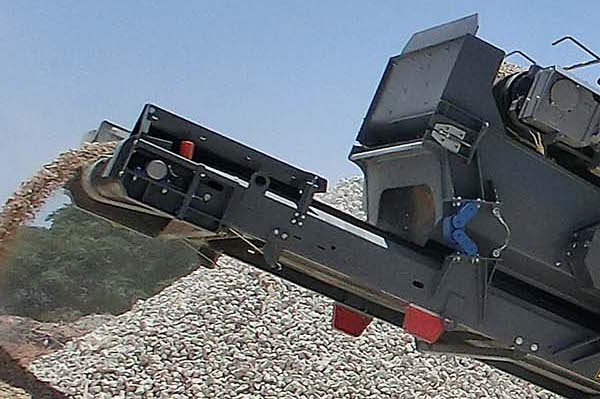 The mesh deck screen was developed to make our crushers even more efficient. The crushed material is screened to the desired end aggregate size in a single pass.