So size (and weight) does matter: compact crushers are machines that weigh between 10 and 30 tons. This dimension alone opens up many application possibilities. At RM we call crushers lighter than 10 tons mini crushers, and they usually have a low throughput.
Above 30 tons, the machines are more difficult to transport and feed. The following 10 facts reveal what else you should look out for when buying a compact crusher.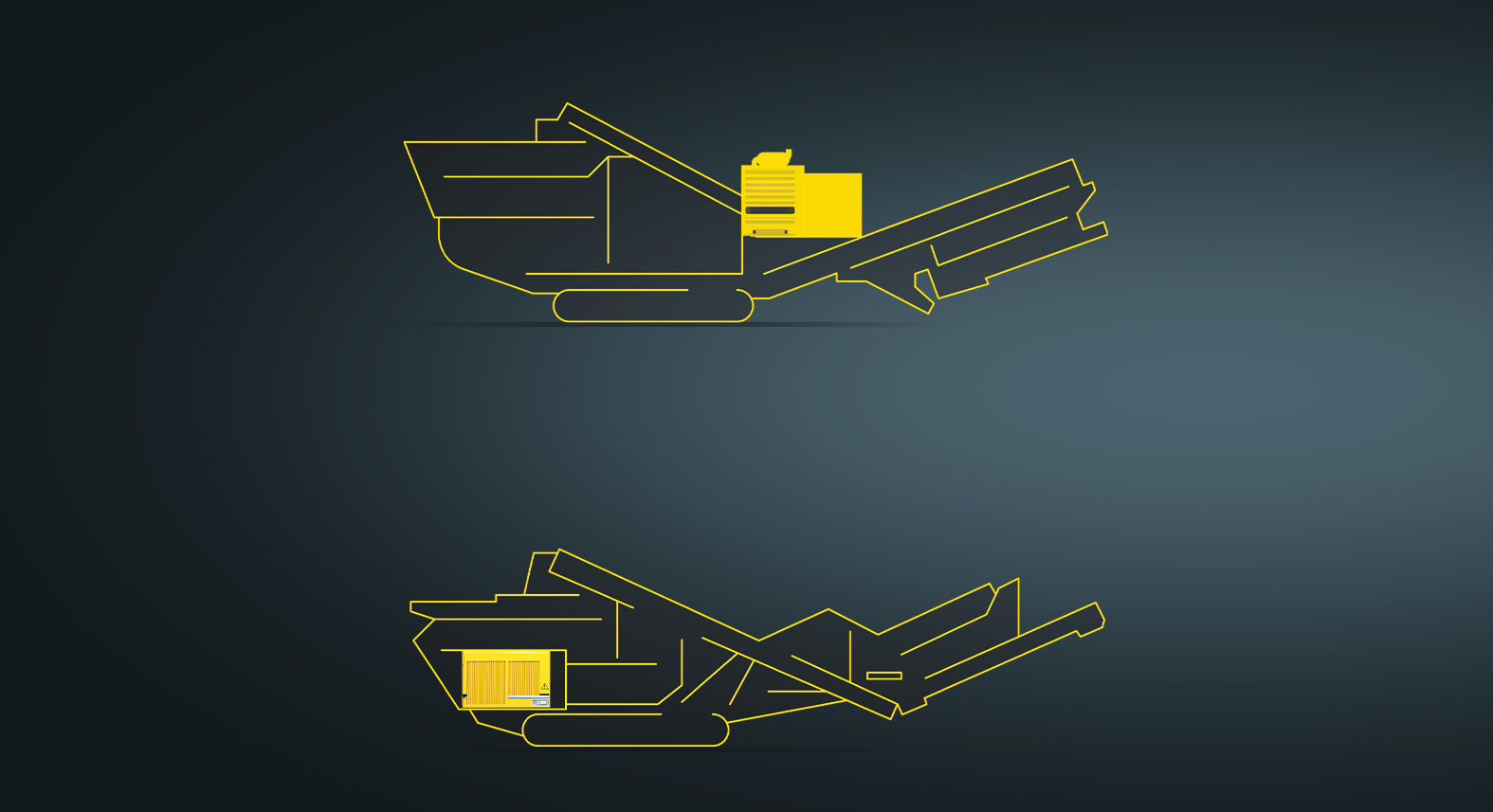 1. Clever design: High throughput with the smallest size
With compact crushers, developers always focus on the size, weight and mobility of the machines. Unlike conventional crushers, the RUBBLE MASTER drive unit is not located in the front, elevated area of the machine, but under the feed hopper instead. While the performance of the impact crusher remains high, the footprint of RM crushers is much more compact, enabling far better mobility than other crushers in this performance class. That is why RM Group's mobile impact crushers have the best ratio of throughput to machine size/machine weight in the world. Fact: no job site is too small, no job is too big.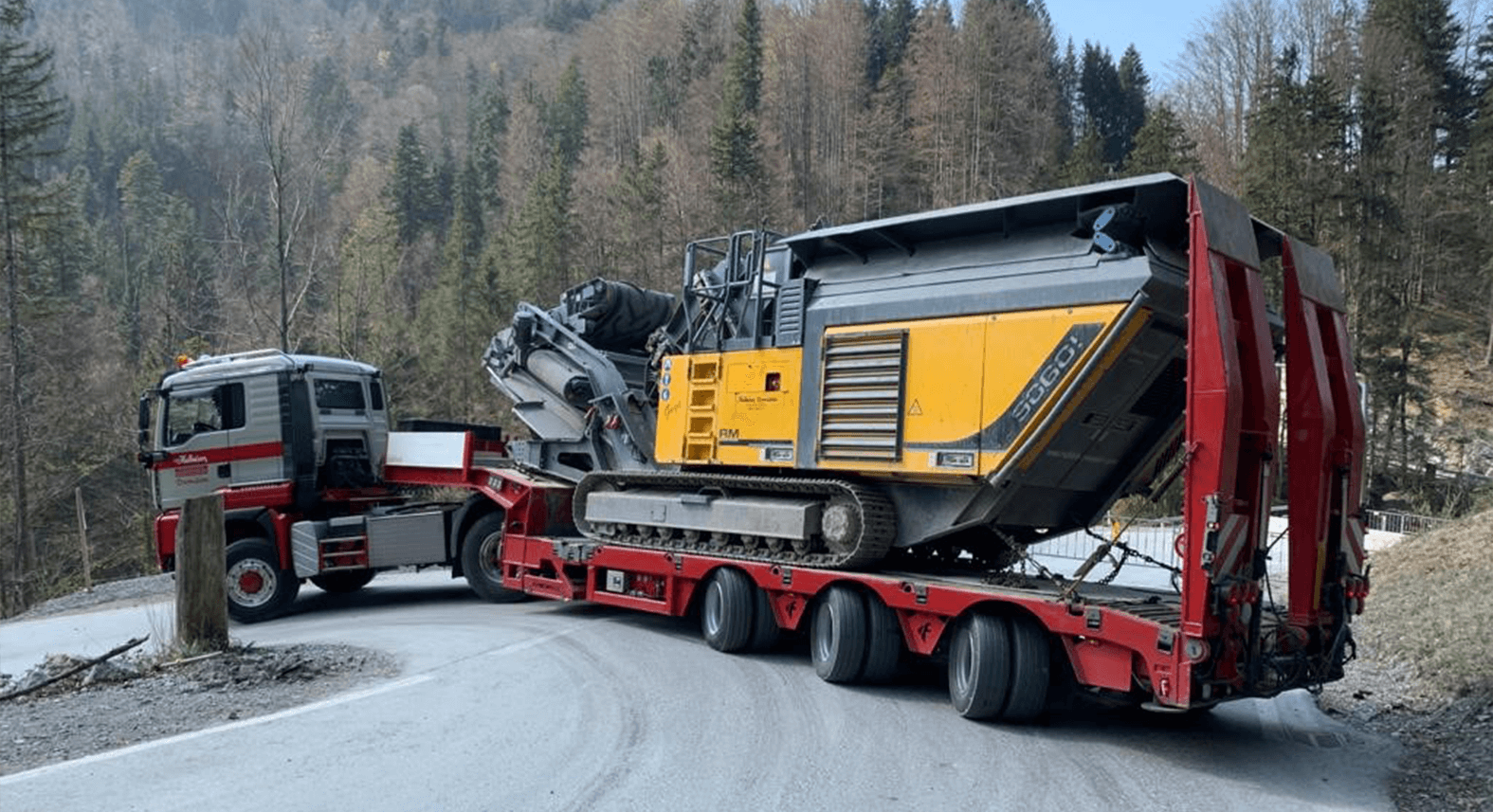 2. Mobile: Can be transported on any low loader
The big advantage of the Compact Crusher is its small size: With RM, special permits and expensive transporters are a thing of the past. RM crushers are designed to be transported together with screens on a normal low-loader. For example, the 24-ton RM 90GO! can be transported on the same trailer used for a 25-ton excavator. This means these mobile impact crushers can access the most remote areas. RM highlights: Crushers that drive up mountains on their own crawler gear. Crushers that take the cable car, or go down a mineshaft by lift.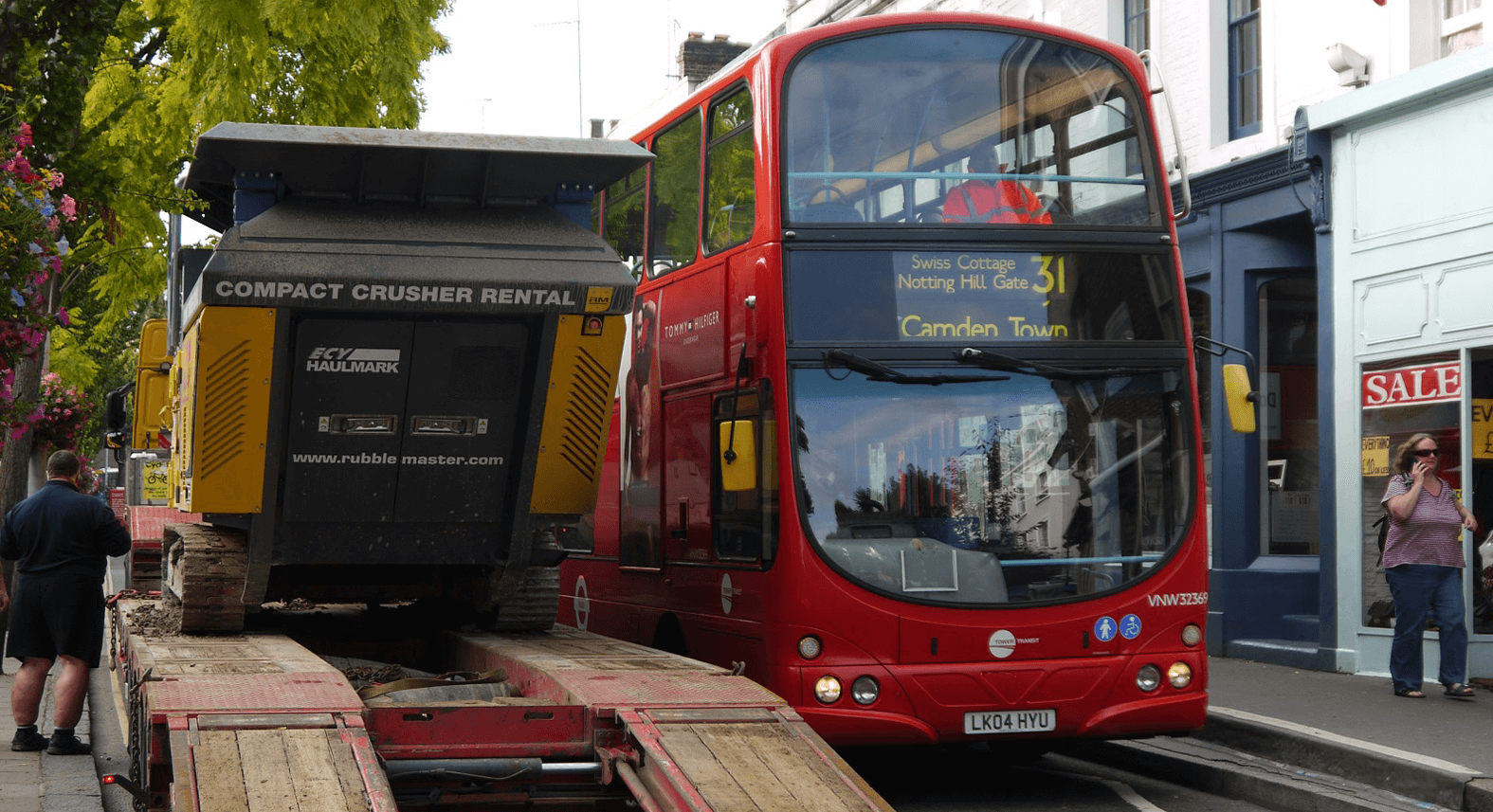 3. Fast: Ready for action in just 15 minutes
A compact crusher can work on several different job sites every week. The time saved by rapid loading is used to make a profit because the crusher does more work. These crushers are quickly ready for action and are easy and intuitive to operate. At RUBBLE MASTER, this level of simplicity even has a name: the RM GO! principle. During everyday work, it takes just 15 minutes for one person to drive an RM crusher off the low-loader by remote control, unfold all the belts hydraulically, and get the machine ready for action. Sounds too good to be true? Check out this video for proof: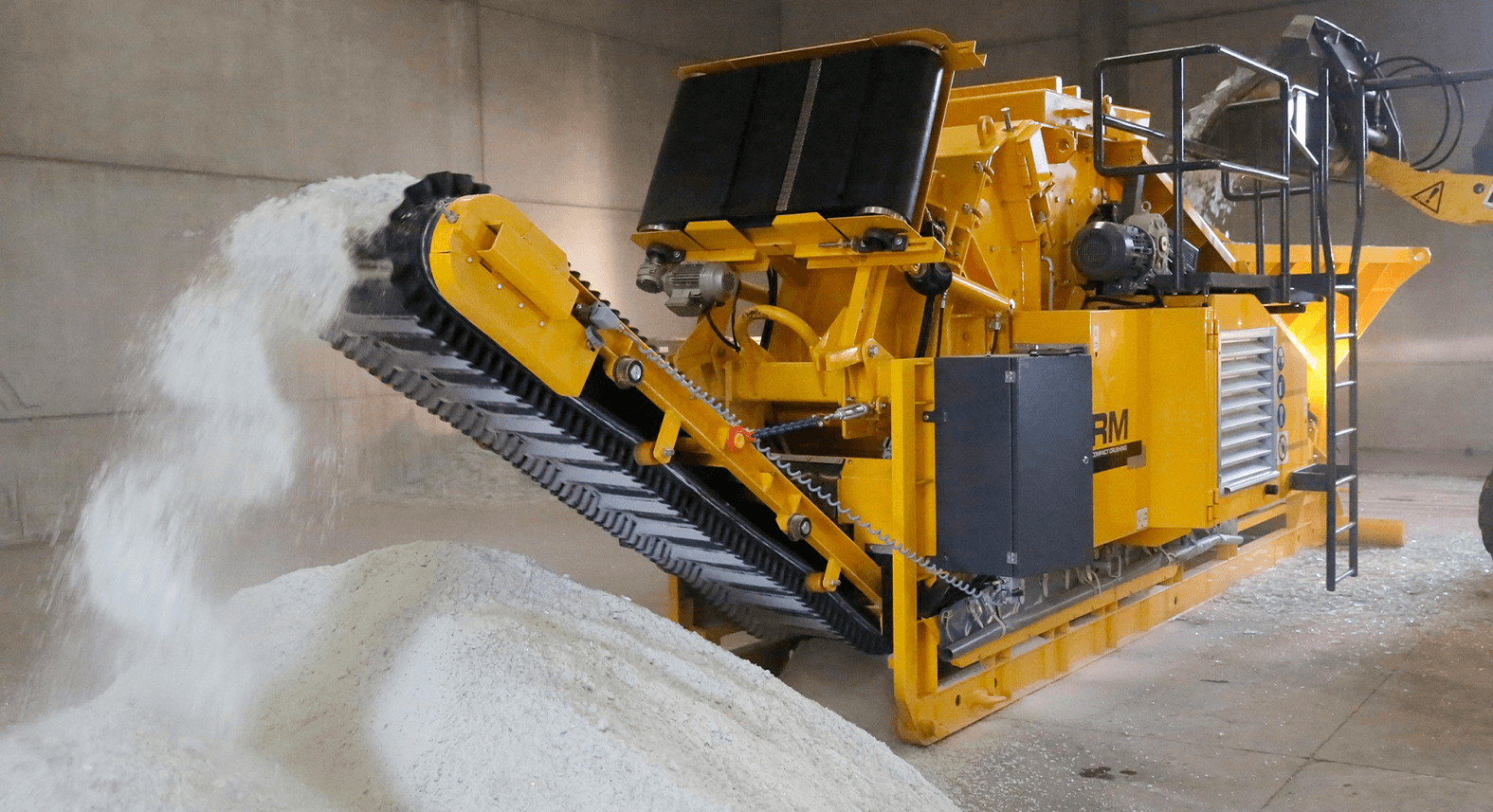 4. Versatile: Crush different material every day
Today asphalt, tomorrow concrete, next week C&D waste? In between, a few tons of granite, river rock or limestone? This is the versatility that makes a compact crusher a valuable piece of equipment for generating profit on job sites every day. They also feature crushing technology that has the advantage of producing cuboid, high quality value aggregate. This material meets all the standards, can be optimally compacted, further processed or sold at a good price. RM customers confirm over and over again that RM crushers can handle a wide variety of applications thanks to the crusher geometry and because they are so easy to use. Special applications such as processing glass (pictured), slag or coal are also possible.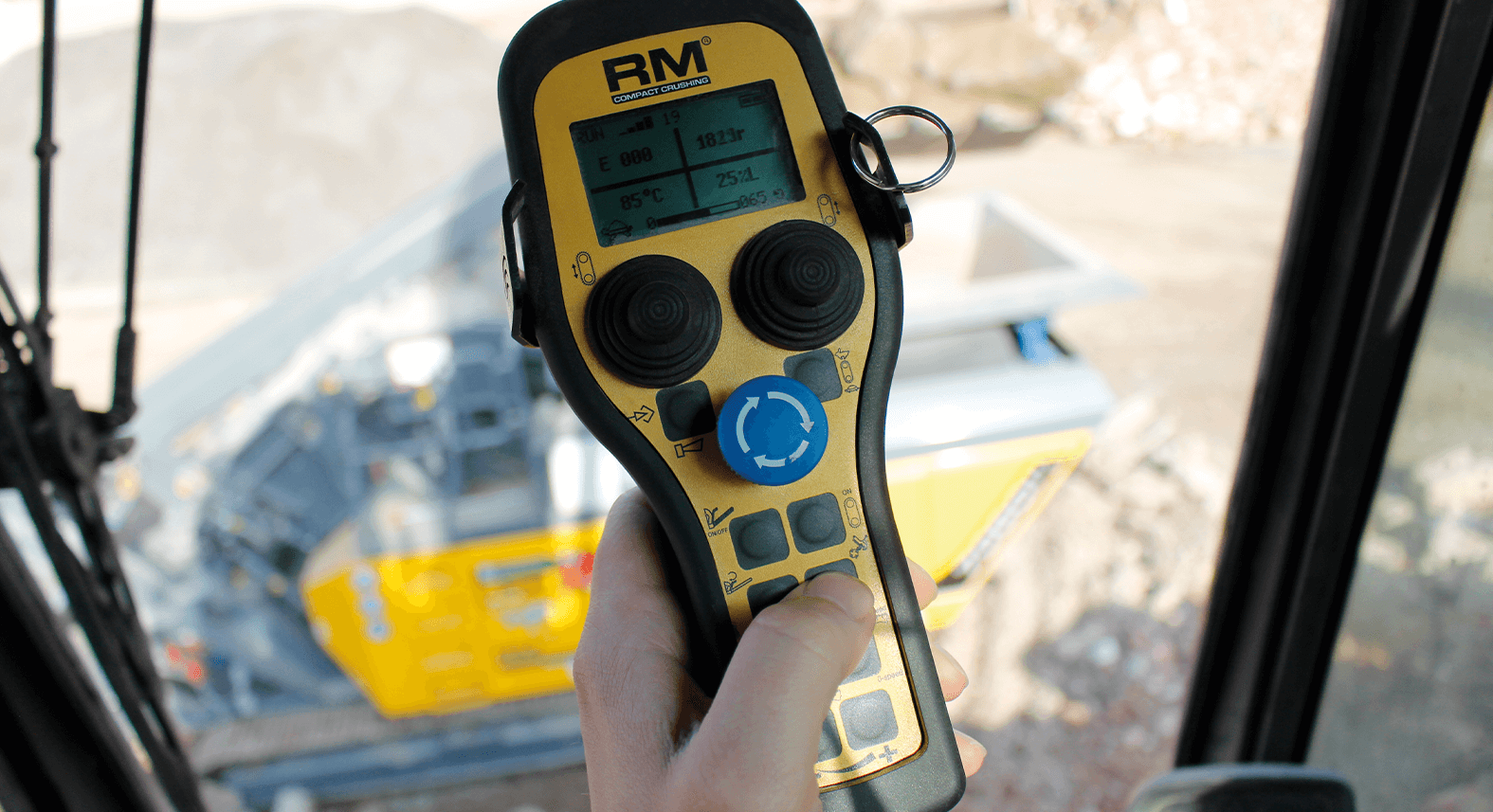 5. Simple: Impressive daily output thanks to intuitive operation
Compact crushers are in constant use, often change job sites and are operated by different people. That's why crushers of this size need to be intuitive to operate. If downtimes occur, you need to remedy them quickly and easily. Because even the highest output does not make up for downtime. RUBBLE MASTER's solution is the RM GO! principle. Every move and process is well thought out for easy handling. For example: the crusher is set-up quickly, is can crush while it is moving, you can operate it by remote control from the excavator cab, the feeding rate is controlled automatically to prevent overloading, and any blockages are quickly cleared using the release system.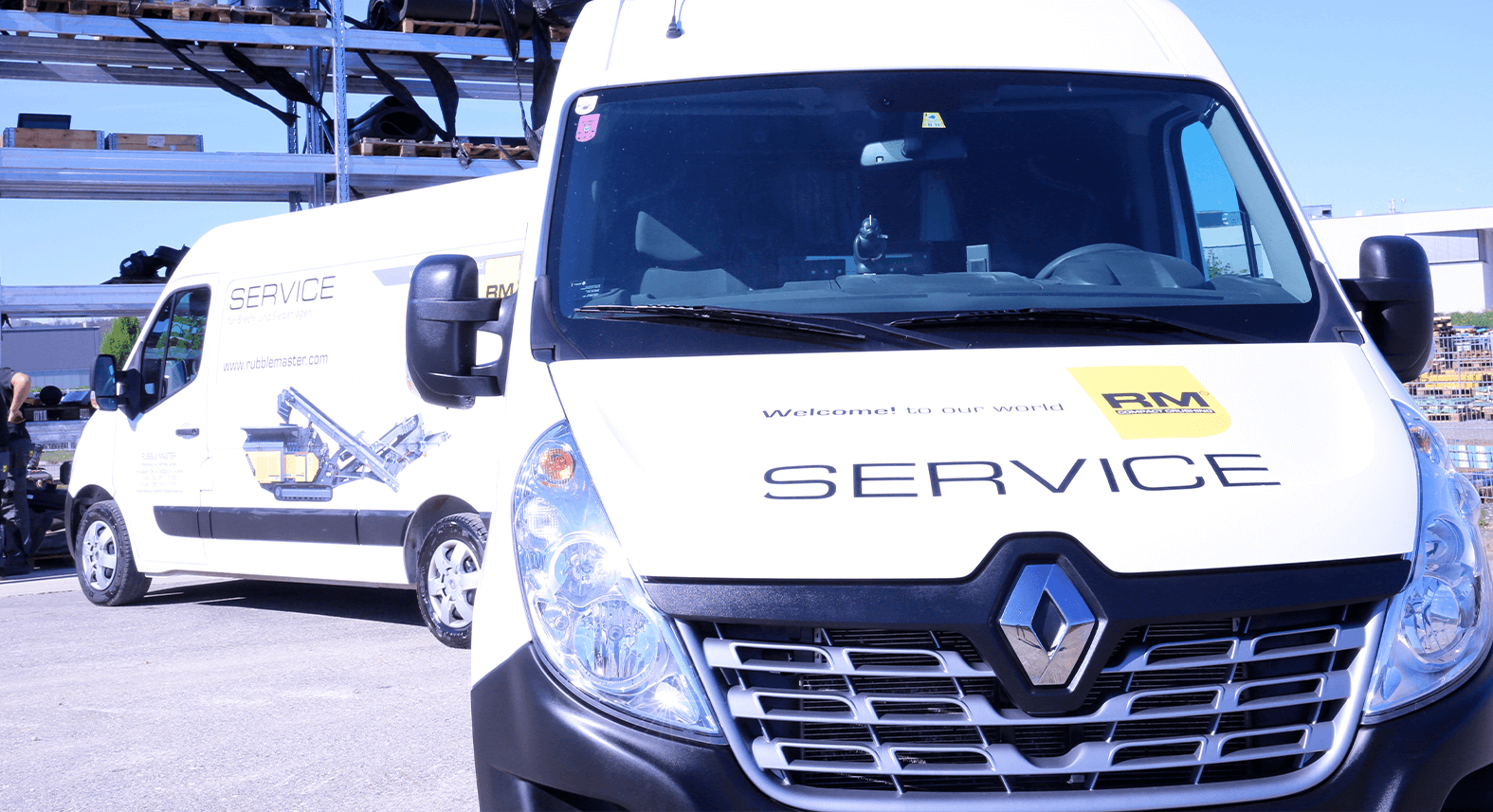 6.  In good hands: The best advice around the clock
When a repair is due, or you need spare parts quickly, it's always good to have the right number saved on your phone. When a problem arises, you can expect quick, uncomplicated and professional support. As the inventor of compact crushing more than 30 years ago, RUBBLE MASTER has built up a great deal of expert knowledge with which we are pleased to assist our business partners. In addition to being able to call the 24/7 hotline anytime, anywhere in the world, every customer can rely on the support of RM's local sales partners. If necessary, one of our employees will get into the car or plane to help out on site.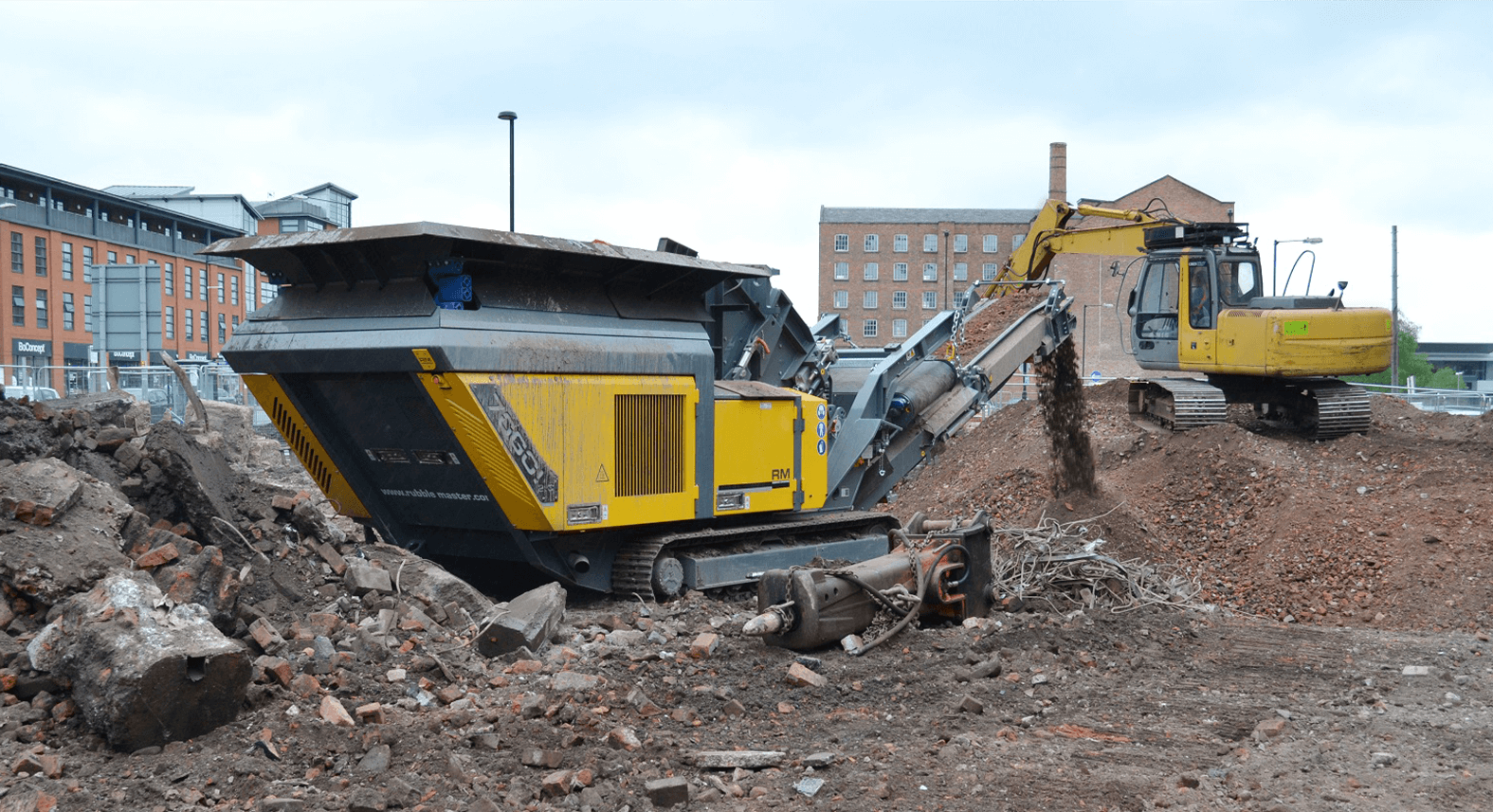 7. Profitable: Work smoothly without losing time
Points 1 to 6 are facts about opening up new applications to generate more profit: It's worth bringing a compact crusher to the job site, even for smaller tasks. Since these mobile crushers can be fed by a 20-25 ton excavator anyway, there are no additional costs for transporting extra equipment. What's more, RM crushers can even crush while they are moving, which means no working time is lost while changing location on site. The bottom line: no lengthy planning or permits, just load up, drive off and start work. As a result, compact crushers often have a better annual utilisation rate.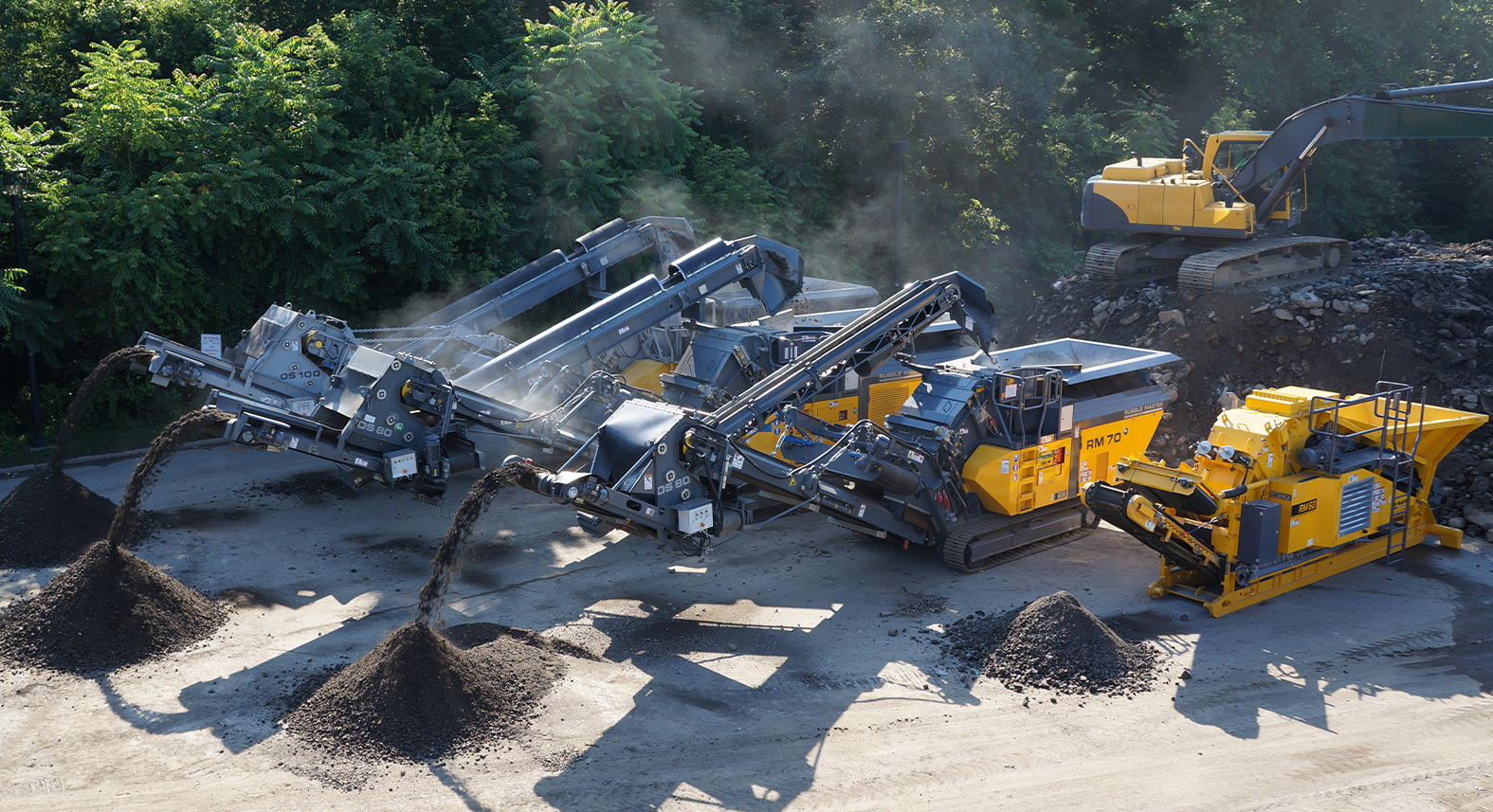 8. Cost-effective: A good business investment
With the right mobile crusher that combines the above points with low operating costs, the investment in a compact crusher quickly pays for itself. At RM Group, we have helped many clients grow over recent decades. From being a "sideline" business with one crusher, recycling has often evolved into a major source of income with multiple impact crushers. When switching to a larger model, RM crushers retain their value well on the previously-owned market. Low running costs: RM has been using a diesel-electric drive concept since the 1990s, which also requires less hydraulic oil. Less fuel consumption = more profit.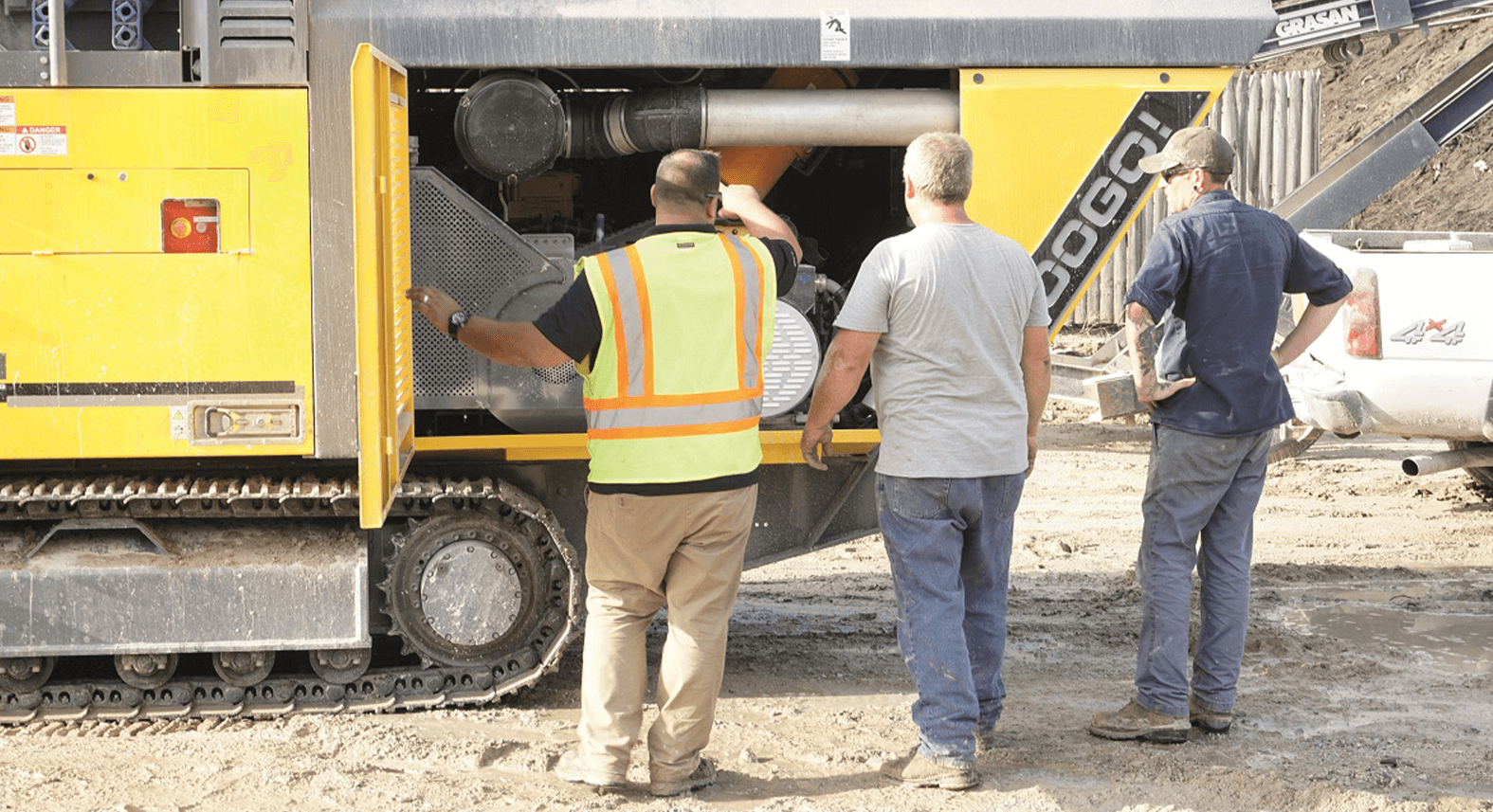 9. Safe: Ground-based servicing is safer
Legal aspects aside, no business owner wants to put employees at risk. Smart machine design makes servicing a crusher as quick and convenient as possible. You don't need ladders or additional tools to adjust the main discharge belt, for example, because you can do it from the ground. RM established ground-based servicing 30 years ago. It's easy to access the power unit compartment and all the main components because they are under the feed hopper. And the remote control ensures that you can stay out of the crusher's danger zone during operation.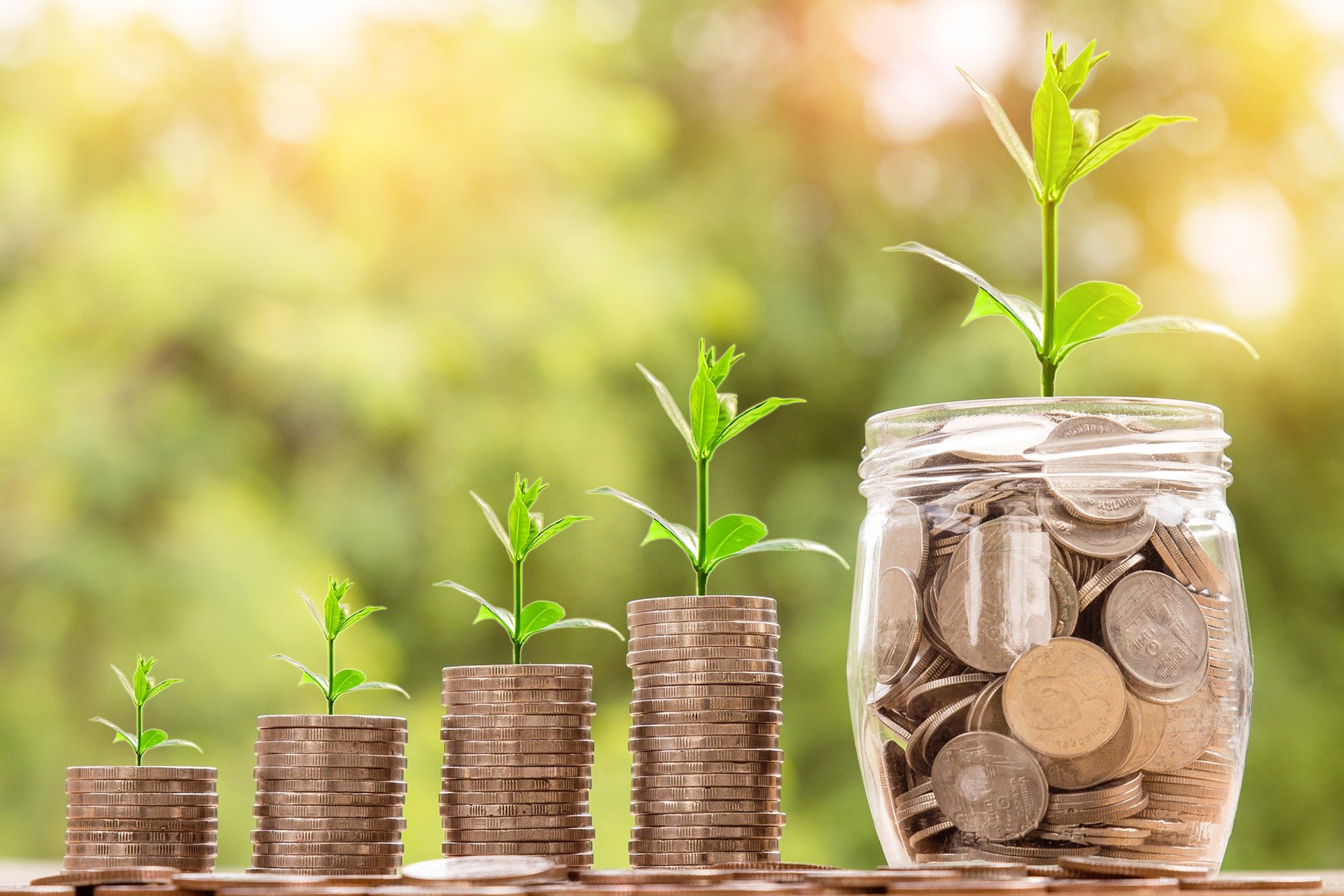 10. Environmentally friendly: No resources wasted
If recycled C&D waste can be reused directly on-site, then this process is the most environmentally friendly solution for demolition waste, concrete and asphalt. Many truck journeys are no longer required, less landfill space is needed, and no new material needs to be sourced. Regarding green matters, the electrification of construction machinery has also been playing an increasingly important role for some years. RM was way ahead of its time here: All drives used by the RM Group have been electric for 30 years, apart from the crawler gear and crushing rotor. Hybrid crushers are standard at RM, and all-electric crushers are also available. Technical features such as a dust suppression system and soundproofing reduce further emissions during operation.
These ten facts are integrated into RM crushers and are the basis of our developments. Based on these specifications, our developers are working on even more environmentally-friendly, cost-effective, technical solutions for our crushers to make our customers' everyday work easier and more profitable. We are looking forward to presenting the latest developments of the RM Group at bauma in Munich.