Over 250 visitors experienced a sensational "Long Night of Art" at RUBBLE MASTER. The "RM Kunstereignisse" (RM Art Events) are part of the spirit and company culture practiced by the global market leader. "I am personally interested in art. Plus it increases the creative potential of the company. It helps people to think outside the box and encourages innovative ideas," says Gerald Hanisch, explaining the background of the event.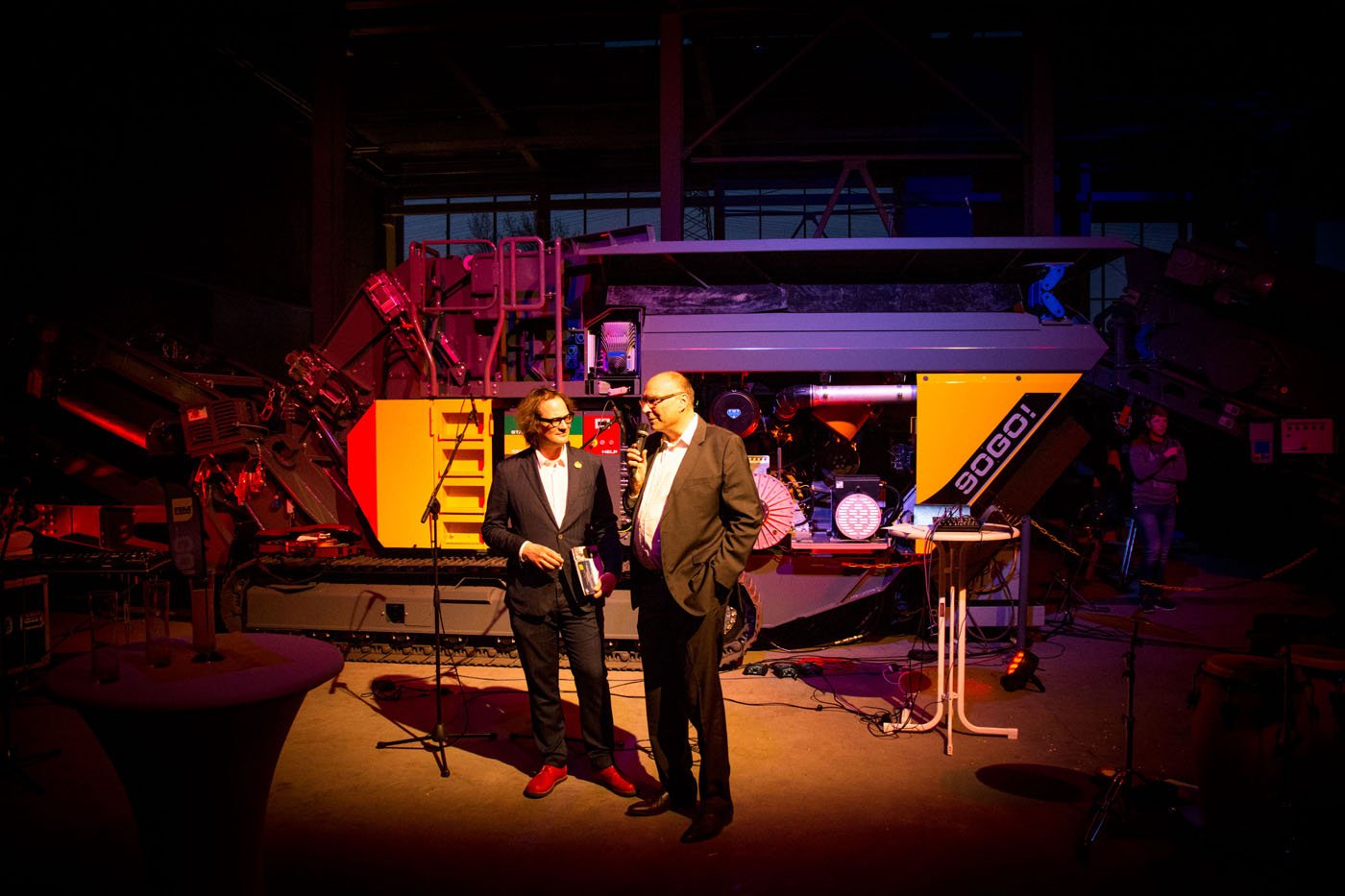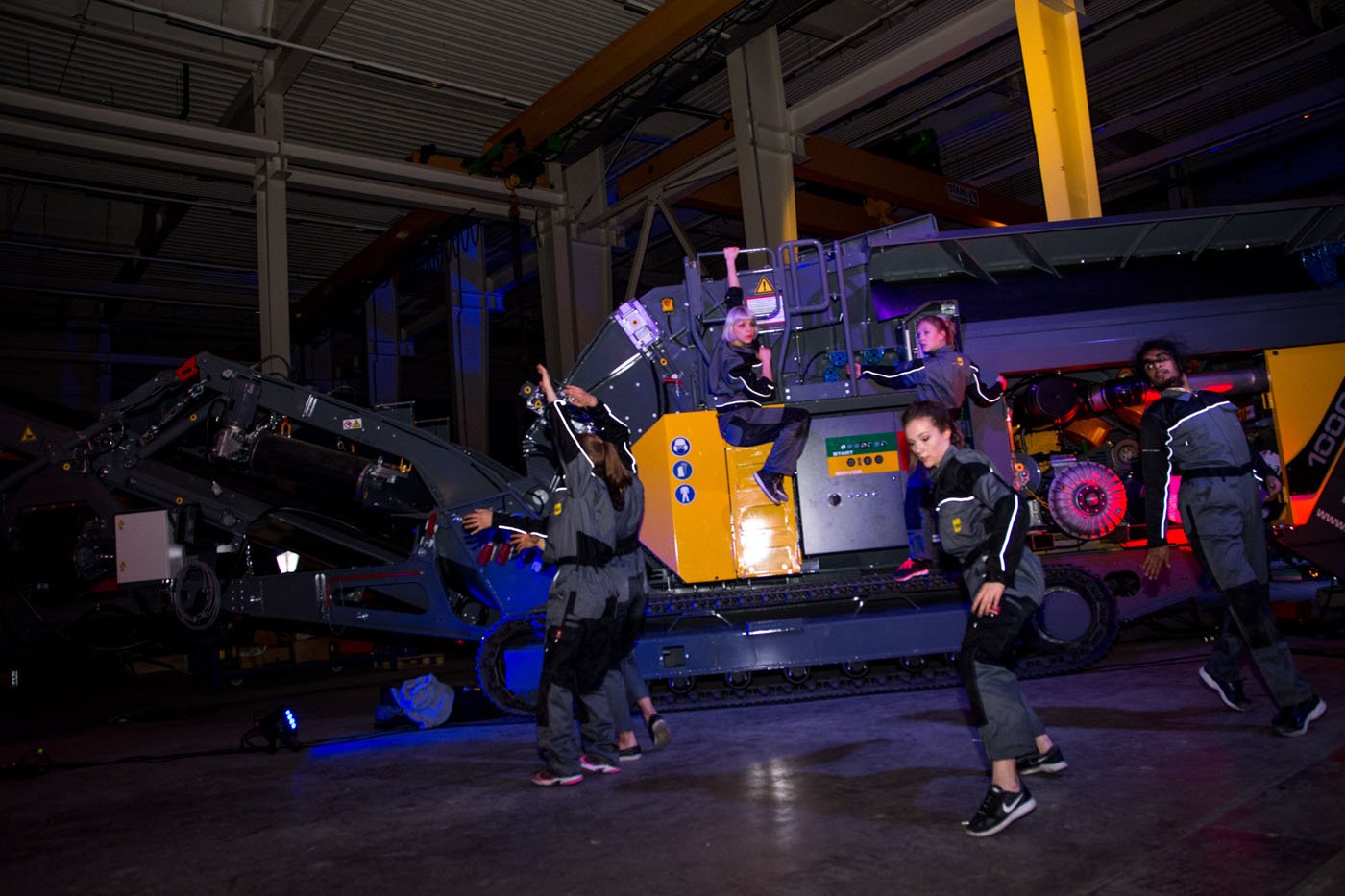 In close collaboration with the Anton Bruckner Private University, Volkmar Klien, composition professor at the university, and RM CEO Gerald Hanisch staged a unique artistic event featuring 50 performers – most of them students at the university. The first part was entitled "Andante con moto" ("Walking with movement"). The listeners walked – led by the instrumentalists – in three groups to three different sound stations with the very latest music. The extremely exciting setting took people between hovering crushers into the middle of the various sound landscapes.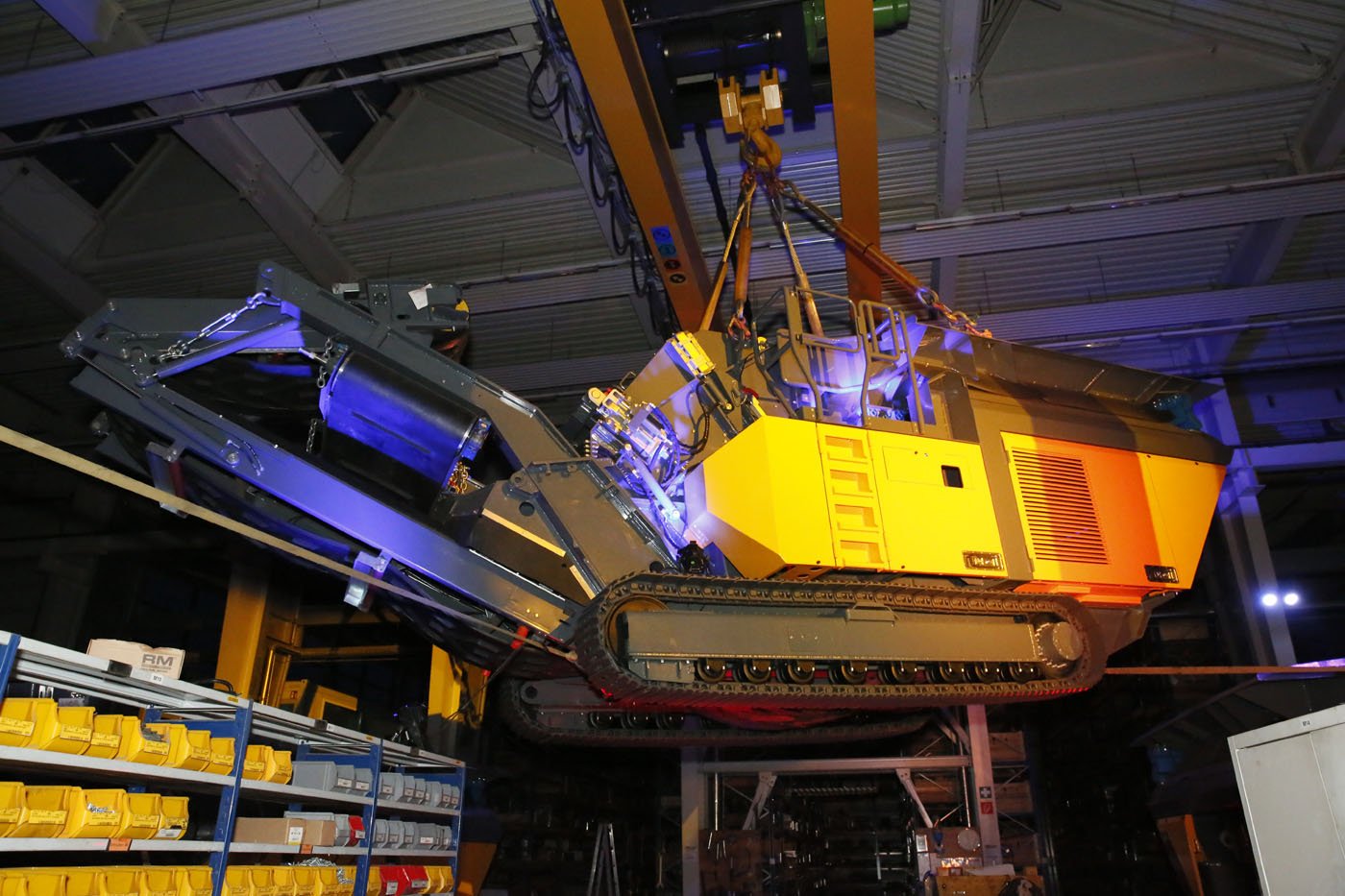 And among all of this, dancers mingled to inspire the movement and the moment. At the end of the "Andante" all sound collectives came together in the machine shop, led by Dr. Didi (Peter Androsch & Bernd Preinfalk). An intermezzo was followed by the grand finale: Christoph Cech with his hot interuniversity "Chaud!" band which performed at the place where jazz and rock meet. A moving dance performance directed by Bruckner University Professor Rose Breuss brought enchanting poetry into the company's commissioning hall and Billy Roisz gave a fascinating multimedia performance.
Musician and Kepler Salon director Norbert Trawöger was the host for the evening and linked the individual elements in an accomplished manner.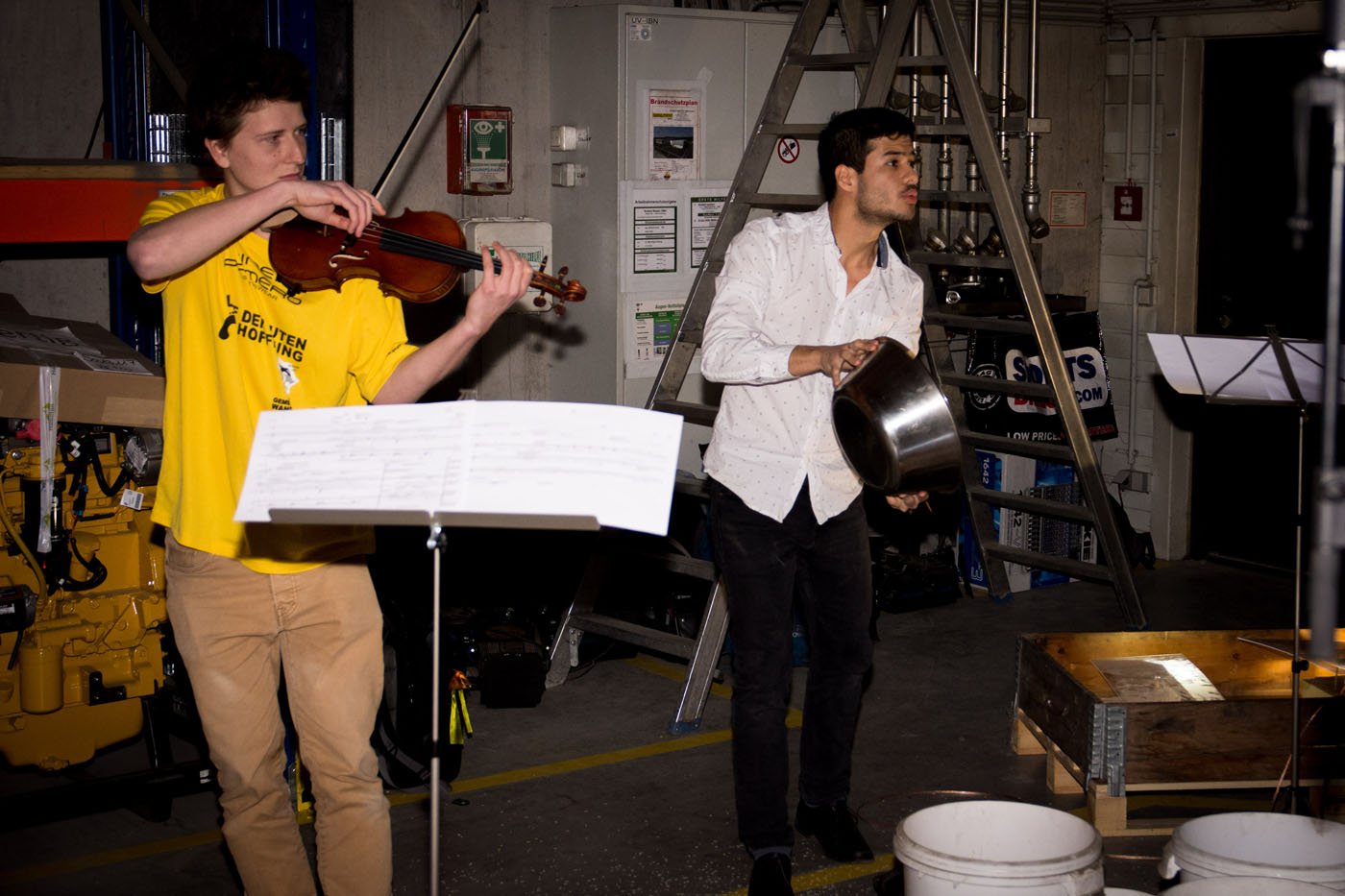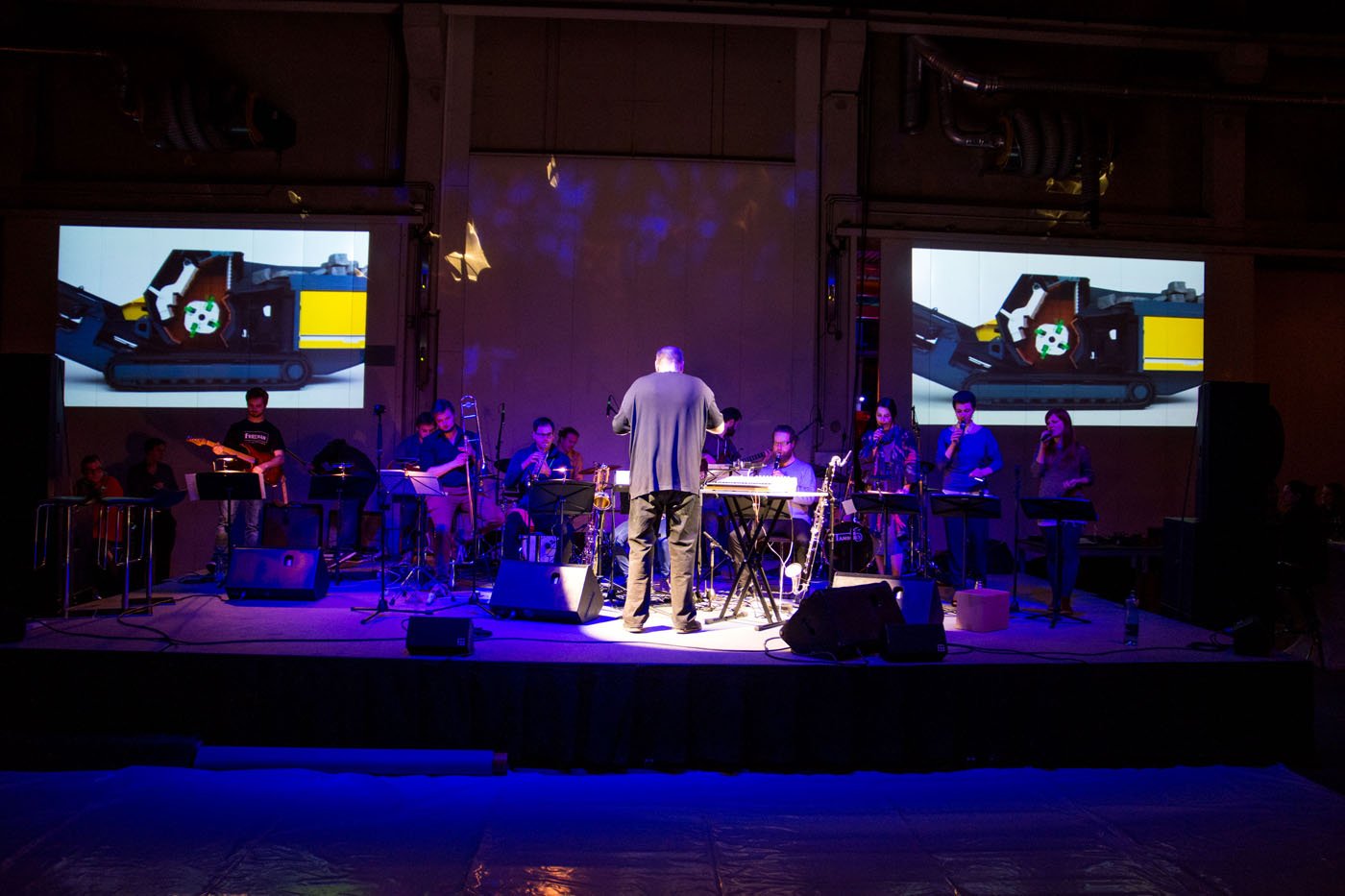 There were also installations by Ben Gyula Fodor and Vazquez Luiza Schulz. The evening was rounded off by Wolfgang Fadi Dorninger with high-class, chill-out club music. Bruckner University rector Ursula Brandstätter spoke about the open-minded spirit which connects RM and the university and could be felt by everyone here with enthusiasm.
We are delighted about all the feedback, including this comment: "An experience with its finger on the pulse in terms of form and content which could act as a visionary model for any professional concert promoter!"