On 6 October 2018, the loading area at RM Headquarters was converted back into a race track. Around 250 customers, sales partners and employees drove for victory or cheered on the drivers at the annual RM Kart Trophy. Numerous long-standing and new customers took the opportunity to exchange ideas and news about RUBBLE MASTER during the race day at RM Headquarters.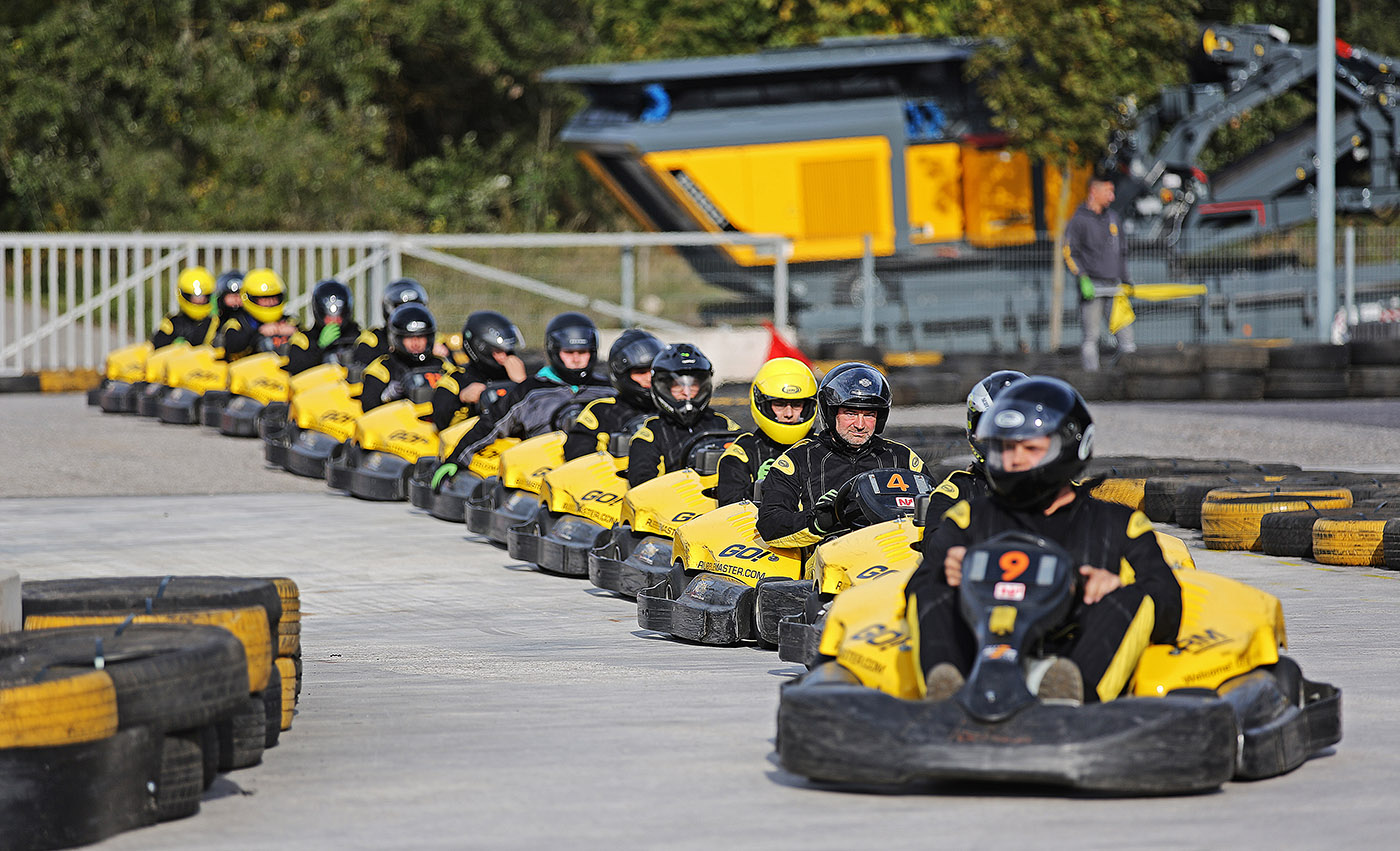 "It is great to see how many long-standing customers have grown with us. Many customers who have been with us from the very beginning are here today and will continue to accompany us in the future," says Gerald Hanisch, CEO. Away from the RM Racetrack, the future was an important topic. During a 360° tour, Gerald Hanisch provided an insight into the innovations, company philosophy and the RM Spirit.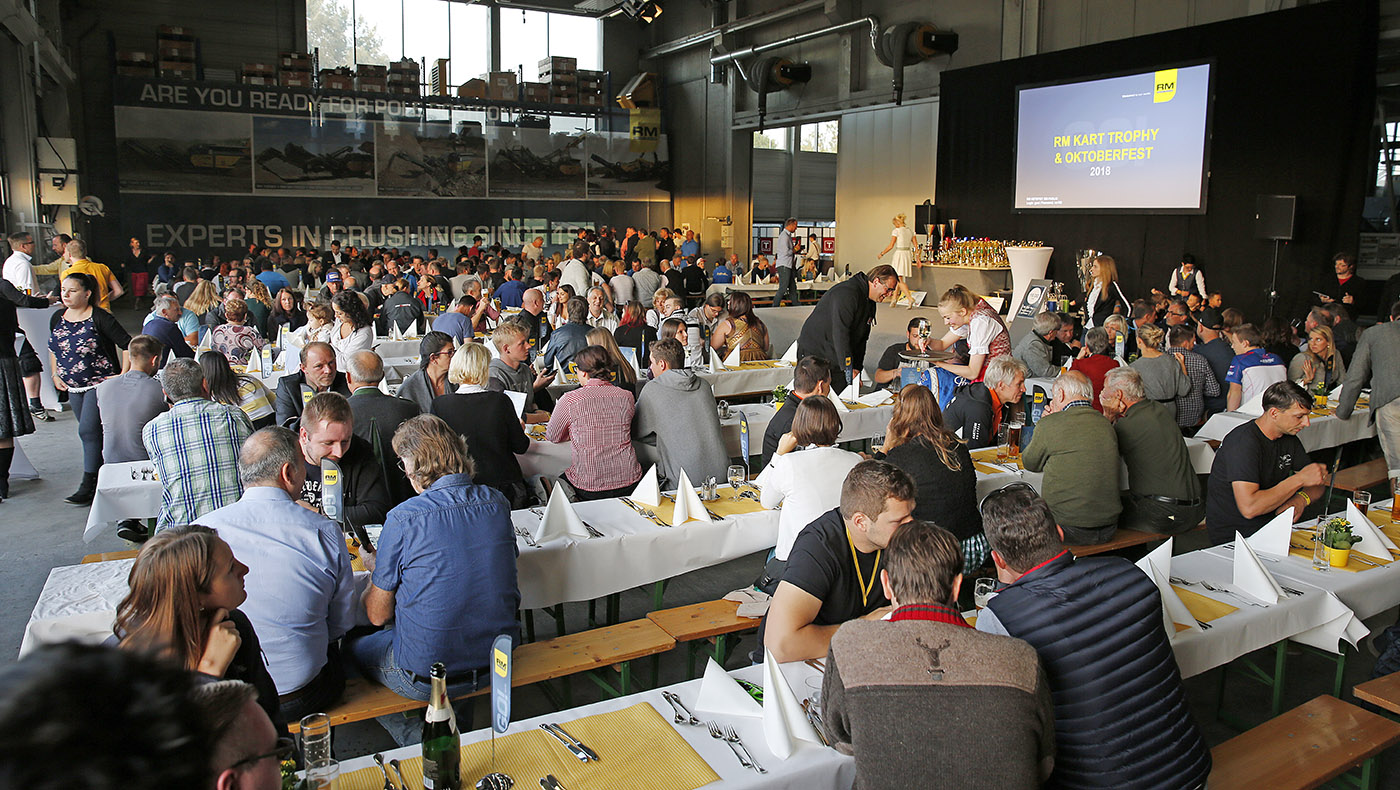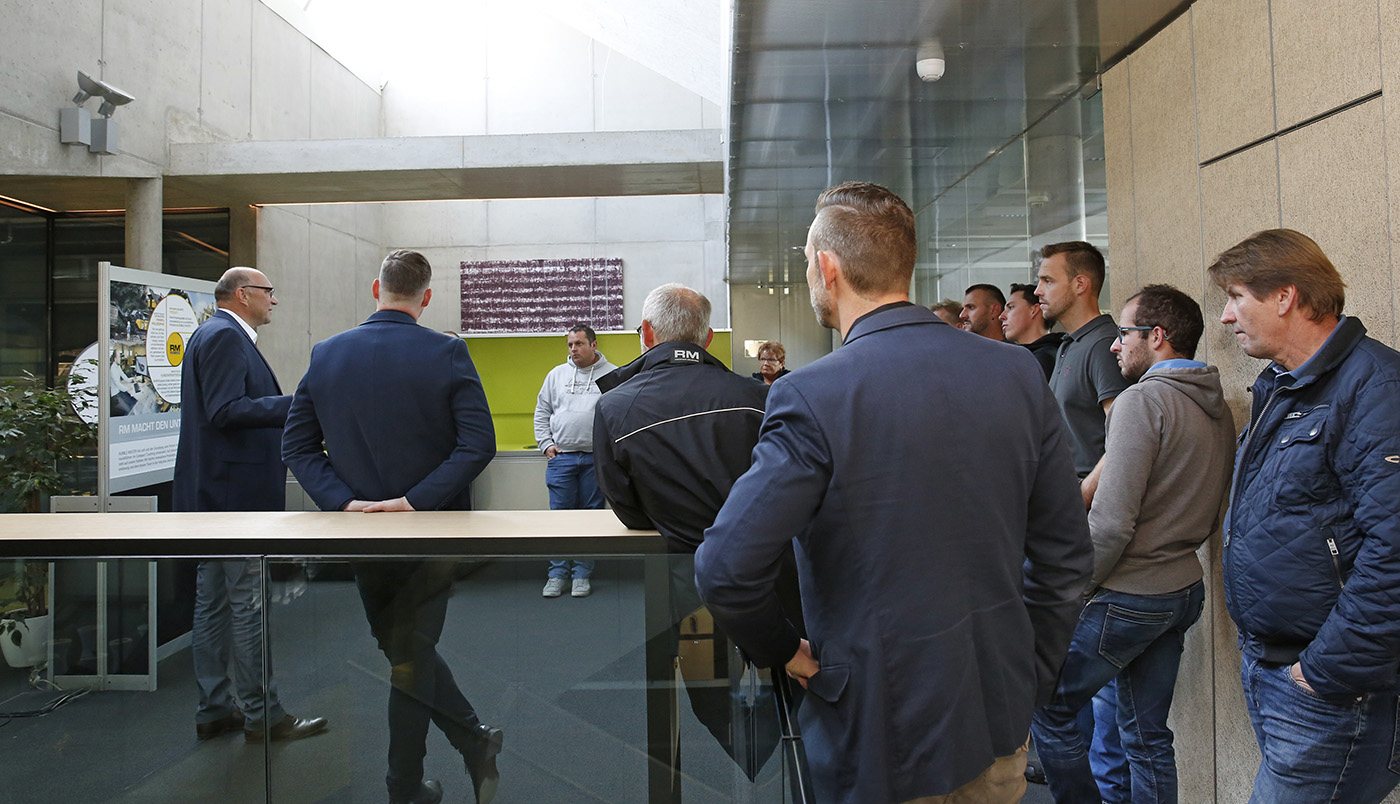 The RM Spirit was also clearly noticeable during the race. The kart drivers started in teams of three to compete for the coveted RM trophy. Team cohesion and joint commitment were in demand at the largest RM Kart event to date. Even though they were competing against other teams, fairness was a top priority, so that the race day ended successfully.
Two highlights of the subsequent Oktoberfest were the award ceremony for long-standing customers and the award ceremony for the AOM and RMC Kart Championship, where the professional RM Racing team secured third place in the overall standings for the first time. Guest of Honour Alexander Wurz, former Formula 1 racing driver, also congratulated the RM team on this achievement and joined in the celebrations with 400 guests at RM headquarters.