The daily newspaper "Die Presse", PwC and KSV1870 chose Austria's Leading Companies on 15 November. RUBBLE MASTER was awarded third place in the International Companies category.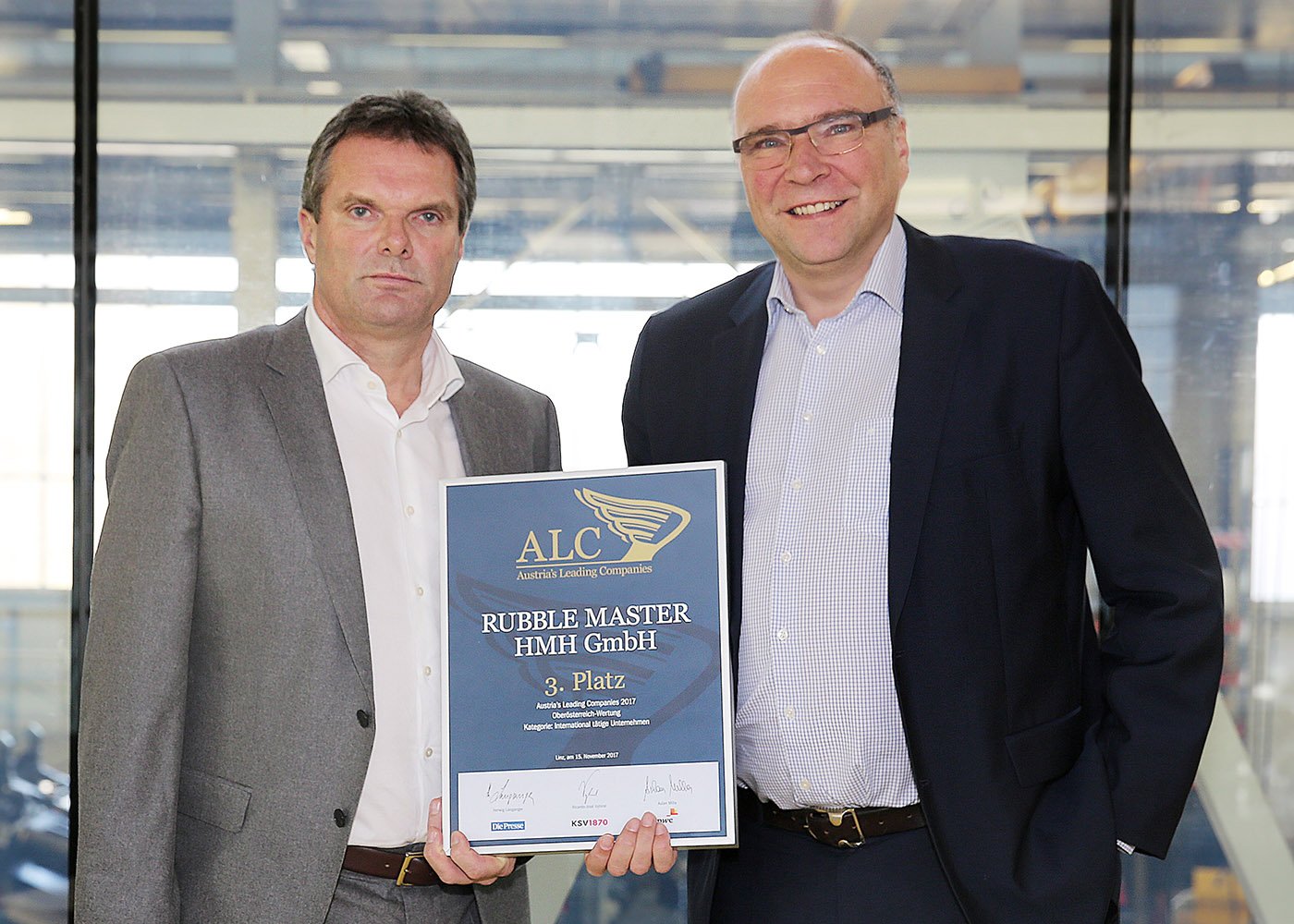 In this award, key performance indicators are defined and evaluated to enable cross-industry benchmarking. The financial statements provided by the companies serve as a basis. The turnover figures and growth in the result over the previous three years are used for the evaluation process.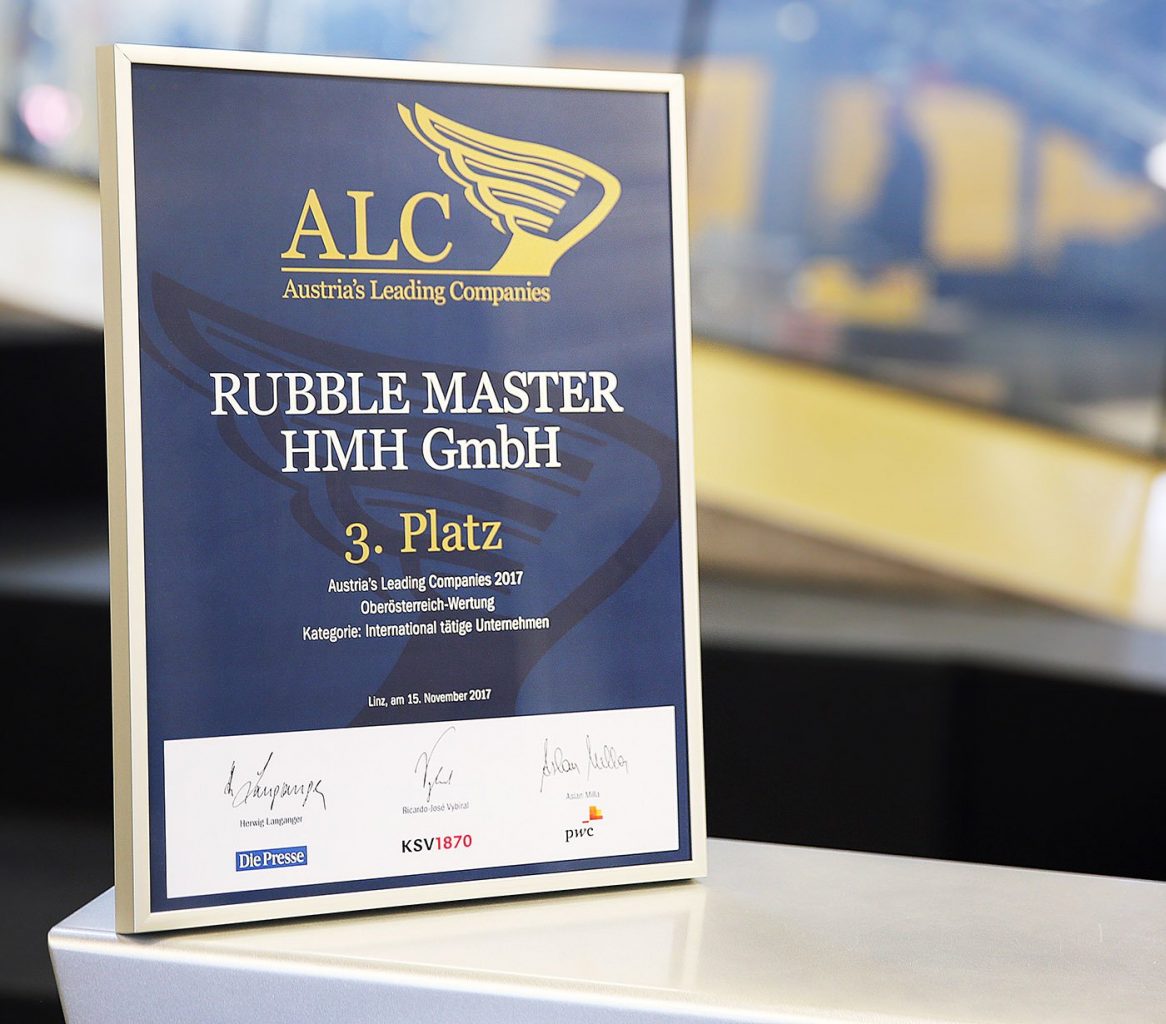 "Our growth has been impressive, especially in 2016 and 2017. We have been able to achieve this increase thanks to long-term measures such as dealer qualification in existing markets, acquiring new sales markets in over 20 additional countries and new product developments. Seeing how this commitment and growth also stands out in cross-industry benchmarking adds even more to our enthusiasm!" says Gerald Hanisch, CEO.
Besides acquiring new markets and developing new products, the digitalisation of business processes, increasing efficiency along the entire value chain, developing new product, organisation, service and business model innovations and the integration of customers and suppliers in our own value chain have been the main factors in our success," adds Günther Weissenberger, CFO.