RUBBLE MASTER has grown a great deal this year. Not only are sales up 27 % but also the number of dealerships has grown during 2016 to around 70 sales partners. Several new dealers are located in Asia. We welcome the following new dealerships to the RM Family and look forward to continuing our good work together after this successful anniversary year: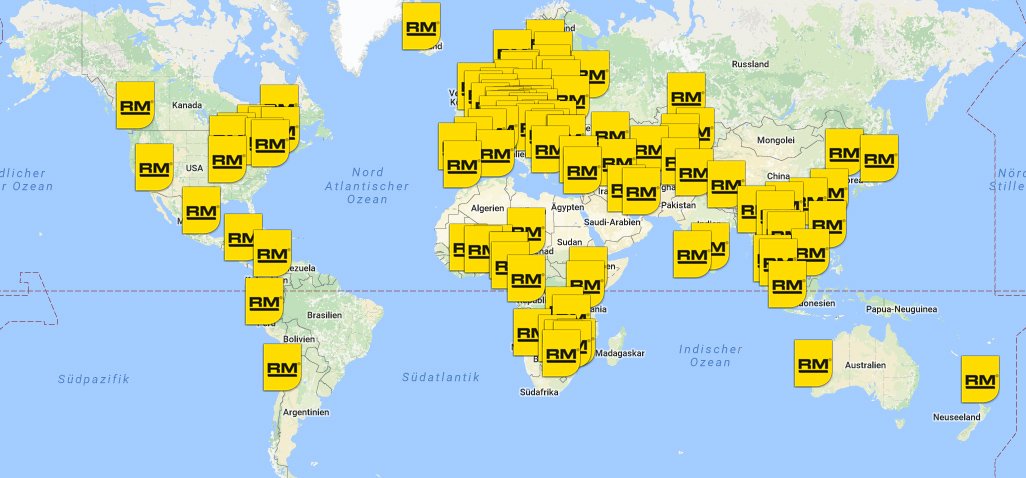 Asia:
• Sambo Heavy Industries Co. (South Korea)
• Multico Equipment & Parts Pte Ltd (Singapore, Malaysia, Cambodia, Taiwan, Vietnam, Laos, Philippines, Brunei and Myanmar)
• Krause Technology GmbH (Kazakhstan, Kyrgyzstan, Turkmenistan, Tajikistan, Uzbekistan)
• Senok Trade Combine Pvt. Ltd. (Maldives, Sri Lanka)
• Dynamic Equipment & Controls (PVT) Ltd Pakistan (Pakistan, Afghanistan)
South America:
• Promisa S.A. (Bolivia)
• Proyec S.A.E. (Paraguay)
USA:
• Tracey Road Equipment, Inc. (New York)
• Ambrose Equipment Co., Inc. (Maine, Rhode Island, Massachusetts, Vermont, New Hampshire)
Europe:
• Red Knight 6 (UK)
• PC Fomar Ltd. (Belarus)
RUBBLE MASTER has enjoyed a successful 2016. We would like to take this opportunity to thank our existing dealerships very much indeed for the many years of success we have achieved with you. The past 25 years have been a success story, which we look forward to continuing together with you in the future.
The RM Team wishes all our customers, sales partners, network partners and suppliers a Happy Christmas and a successful start to 2017!