RUBBLE MASTER
Welcome!

to our world
Enter the world of the market leader in mobile crushing. We open up new perspectives for you so you can shape your business environment. We specialise in a very specific sector: compact crushers which are ready for use anywhere and immediately and, thanks to their economic efficiency and
environmental relevance, are extremely popular in recycling applications and the processing of natural stone. The RM innovations have made our mobile and extremely high-performance machines the market leader in our segment.
RM Xperience Days 2016
29 September - 1 October 2016

RM Headquarters Linz
RUBBLE MASTER
www.rubblemaster.com
Visit us and Xperience the world of RM!
feria international de bogotá 2016
26 - 30 September

Carrera 37 No. 24-67 Bogota
Trade Fair of Bogota
http://feriainternacional.com/
Visit our RM business partner Partequipos at stand 2708 Pavilion 19-23 Colombia
RUBBLE MASTER was THE attraction at bauma Munich/Germany – the world's leading trade fair and most important exhibition for the construction industry.
We had an extremely successful exhibition: new dealers, new customers, new products and plenty of sales!
Welcome! to our world
It all began back in 1991 in a small office in Linz and a hired unit where we began to develop compact processing machines. Our success enabled and required us to build an RM headquarters which we opened in Linz-Pichling in 2001 and expanded in 2008.
See how the RM 80GO! recycles C&D waste.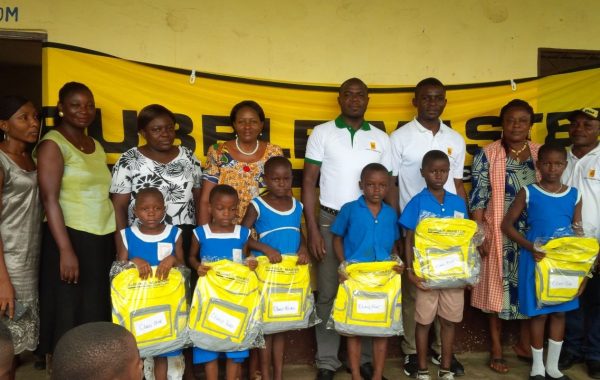 RUBBLE MASTER and the African Development Group made it a day to remember for students at the Government School in Bota Land. The two companies sponsored RM backpacks with school items for the best students in every class.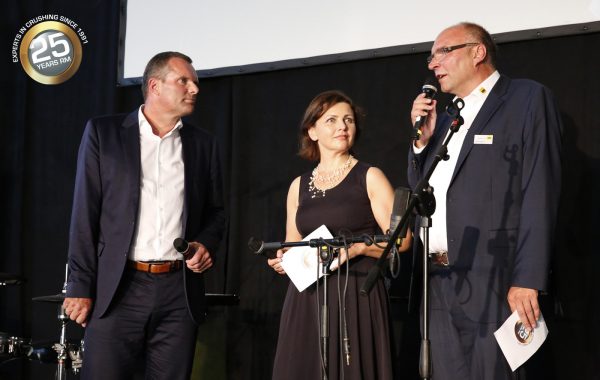 July 1 was devoted to the 25-year anniversary and the vision of the future. RM welcomed its suppliers to the first RM Suppliers' Day and then went on to celebrate together with them and RM employees the 25-year anniversary with a whole host of highlights.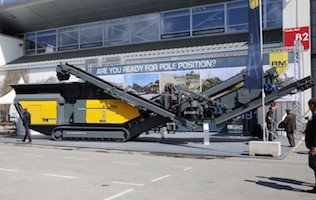 The RM innovations such as Spec2App, the new RM 120GO! impact crusher and GO! SMART were just some of the highlights at the RM stand at bauma 2016. We were delighted about the countless visitors and the opportunity to celebrate the RM innovations together with both our existing and potential customers.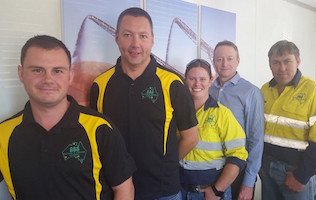 888 Crushing and Screening Equipment is the new RM Business Partner for the Australian market. The professionalism and focus on customer service and customer satisfaction of both companies are the cornerstone for a successful partnership.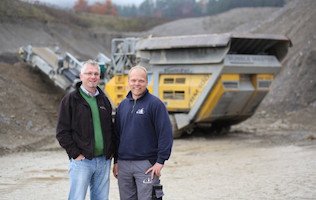 "Service works perfectly."
"Sincerity, reliability, punctuality and precision are the most important values for our company. And we also find them at RUBBLE MASTER. RM Service works perfectly. The RM service technicians are all extremely competent and are with us fast, by the following morning at the latest. We hardly have any downtime and if there are any major repairs then we use a replacement machine." – Hannes Staber, (left) Managing Director of Staber Drautalkies, Carinthia/Austria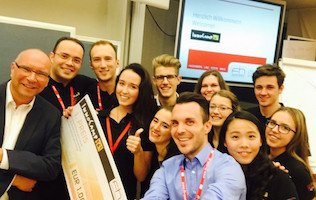 "How can mobile apps and social media contribute to the future business success of RUBBLE MASTER?" – A team of students from FH Steyr University answered this question from RM at this year's InnoCamp36. The challenge is to come up with answers and put forward solutions within 36 hours.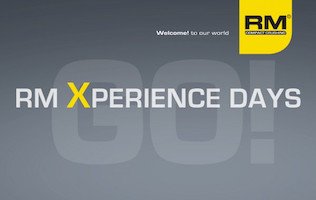 RUBBLE MASTER presented a number of new technical developments to its customers and sales partners at the RM Xperience Days in Linz in the middle of September. The RM 90GO!, RM 70GO! 2.0 and the new pivoting refeeding belts with mesh deck screen were shown in action in the course of a product demo.
At RM you are part of the future
"They plug you in, take you with them and you have the feeling that you are part of a forward-looking idea which wants to be lived. This is what is special, this is something you don't experience elsewhere." – Peter Homann, Regional Sales Manager for RM dealership Christophel, Germany